As the fallout from the events of Sunday continue to unravel, the goalkeeper and former defender call for empathy, while a bad fashion sense and Lionel Richie are also discussed
Unfortunately, alleged racist abuse is once again the hot topic in football - and our favourite professionals are not veering away from discussing it.
Referee Mark Clattenburg has been accused of inappropriate language, including racial words, towards two Chelsea players.
However, there are other topics making personal headlines for the players, including Fifa 13, Hurricane Sandy in New York and Lionel Richie.
Find it all here in
Goal.com
's latest edition of
Word on the Tweet
...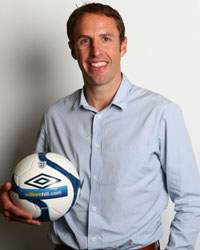 "If u want an insight into what refs say to each other then go to itunes and watch "the referee" it gives a good insight in to their world"
Leeds United
goalkeeper
Kasper Schmeichel
encouraging users empathise with Mark Clattenburg following allegations against the referee.
"Putting aside claims about Clattenburg (unacceptable if true) When are we as a game (all teams) going to stop players harassing refs?
"Great debate, for + against. A suggestion - try refereeing a game - even kids game, it's quite an eye opener"
The FA's director of elite development
Gareth Southgate
echoes the goalkeeper's sentiments.
"What you think of @jose3enrique3 clothes ? pic.twitter.com/n0h5ySZ2"
Liverpool
midfielder
Jonjo Shelvey
taking the time to open up a debate amongst his followers about fellow team-mate Jose Enrique's new attire. Think what you will...
"Online on #FIFA13 gonna hand out some spankings with Dortmund"
Reading
forward
Adam LeFondre
telling us all about his skills with Borrussia Dortmund on Fifa 13. Even when Reading are fighting to get out of the relegation zone, it's nice to see that their players are able to achieve some escapism.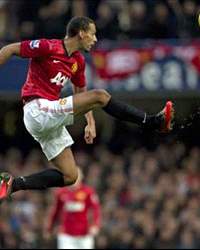 "Wow, just seen the pictures from New York after the terrible weather conditions, sad scenes....stay strong people"
Rio Ferdinand
pays tribute to the victims of Hurricane Sandy which has devestated parts of the American East coast.
"Whatever happened to the pitch/dressing room being a Sanctuary. Gone are the days where you stand together and allow heated moments to pass!"
Man of the people
Gary Neville
injecting a bit of philosophical wisdom into our lives about his past playing days.
"Great night last night with Lionel Richie at the O2! #stillgotit"
West Ham United's Matt Jarvis
after seeing singing legend Lionel Richie. Hopefully he still won't be dancing on the ceiling when it comes to this weekend's game