What is it about Gary Neville that makes him such an in-demand dining companion? Is it the chance to talk football with one of TV's most popular pundits? Does he rearrange his mashed potato into funny faces?
Either way, the former Manchester United man has been rushing here, there and everywhere as ex-pros left, right and centre dash to spend their mealtimes with him.
Elsewhere in football's Twittersphere, Joey Barton (surprise, surprise) goes on another rant and Peter Odemwingie gets his own back on a pedantic team-mate...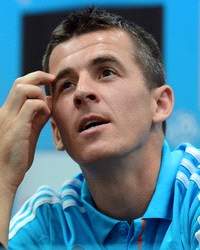 "@GNev2 if you want to have lunch after 14.00 I can join you?"
Edwin van der Sar
makes a date with former
Manchester United
team-mate
Gary Neville
. Awww.
"Breakfast with @GNev2 on our way to Amsterdam for city game ,, don't think he's done much training !!!"
Then it emerges that the former Red Devils right-back has already had one ex-pro meal meet-up!
Robbie Savage
is the lucky man.
"I'm an Englishman, playing for a French team, that's staying in Holland tonight and playing and training in Germany tonight and tomorrow???
Gotta love the EU!"
Joey Barton
: Citizen of the world.
"The journey begins. Goa to Mumbai then Kolkata spend one night then fly in the morning to Siliguri then a 5 hour drive to Sikkim. #awaymatch"
Just another day for former
Tottenham
youngster
Rohan Ricketts
, now playing with
Dempo
in India.
""Neprekidan trud, a ne snaga i inteligencija, je ključ da otključamo naše mogućnosti." Winston Churchill"
Either
Edin Dzeko
has translated something into Bosnian or the
Manchester City
striker has revealed a new side to one of Britain's most celebrated historical figures.
"New nike boots arrived and I am still like a kid exited about them!"

"Youssouf just corrected me. Its excited not exited. His english has definitely improved ! Hope his game will also ! Haha"
West Brom
striker
Peter Odemwingie
with a superb comeback to pedantic team-mate
Youssuf Mulumbu
.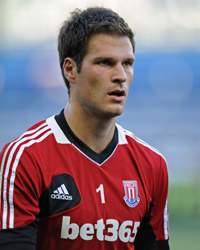 "Christmas shopping starting today and it is still October"
Alas,
Aston Villa
right-back
Eric Lichaj
falls victim to holiday commercialism.
"A morning off will be spent Halloween shopping. Costume for the little one. Am I too old for trick or treating???"
Yes,
Asmir Begovic
. Yes, you are.
"Swimming session done now 2 different gym sessions to do #Rehab."
Ryan Taylor
continues his quest for a return to action with
Newcastle
. Those injuries don't just heal themselves, y'know...
"A apocalyptic riders looms on the horizon for the game as we know it. Maybe he brings death to all? Or he will galvanise and help us..."
This was basically the only part of
Joey Barton
's slightly-less-than-family-friendly rant on the topic of racism and the PFA that
WOTT
could print. It's all gone a bit
Eric Cantona
...