Back in the world of Twitter, and its just another day with another Chelsea player using the social networking site to criticise the Football Association in a foul-mouthed tirade, with Ryan Bertrand going all 'Ashley Cole' over suggestions he left the England squad due to a sore throat.
Yet its not just young Bertrand trying to set the record straight after Michael Owen kicked up a fuss over reports he dived to win a penalty for the national side against Argentina at World Cup 1998 - the Stoke man insisting he was mis-quoted.
And, of course, revelations over the extent of cyclist Lance Armstrong's drug taking have not gone unnoticed, with Joey Barton and Louis Saha both taking to Twitter to air their views.
It can only be
Goal.com's
Thursday edition of
Word on the Tweet
.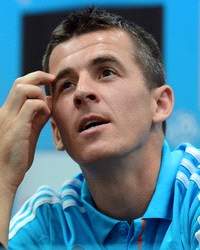 "I am not for one minute condoning Lance Armstrong's drug abuse but the man is still a legend. Drugs seem quite the 'norm' in that sport"
Don't worry
Lance Armstrong
, you may have been revealed as a cheating, drug-using scoundrel, but
Joey Barton
still thinks you're alright!
"Worst thing about Lance Armstrong is the fact that you cant imagine him being ashamed when he was able to do that for winning so much. Pfff"
The same cannot be said of
Louis Saha
, who will be glad to see the American cyclist stripped of his seven Tour de France titles.
"Ryan Bertrand! You should not be apologizing for speaking your mind! As the football world gone mad. Let the players be authentic."
Rohan Ricketts
is quick to jump to the defence of
Ryan Bertrand
, who resorted to his twitter account to rubbish the FA's suggestions he had left the England camp due to a *cough* sore throat.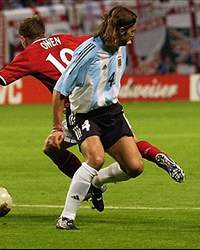 "To have a headline saying: Owen 'I dived to win a penalty' is disgraceful."
OI! Now we all enjoy a laugh and a joke, but you DO NOT, call
Michael
'holier than thou'
Owen
a diver!
"Quickest + smoothest school run of the term so far this morning....the threat of the choke slam in the playground must av done the trick!"
Rio Ferdinand
enlists some tough parenting techniques to ensure his 'lil' men' don't get too big for their boots.
"good training session with the boys today"
You might as well have stayed at home
Darren Bent
, because you're unlikely to be getting near that
Aston Villa
starting line-up any time soon...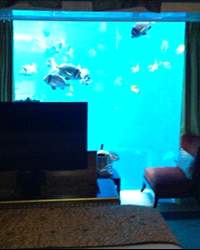 "One off the biggest FIFA games about to go down me vs Hendo the #GelHead keep use posted"
Not content with usurping
Jordan Henderson
in the
Liverpool
pecking order,
Raheem Sterling
is now targeting the midfielder in the FIFA stakes.
"I swear this is the best hotel I ever stayed in !!!! The bedroom is in the massive fish tank"
QPR
striker
Jay Bothroyd
enjoys a well-earned stay at a fancy hotel during the international break. Can things get any better for him?
"Oh S**T there is a lift in the room !!!!"
Oh yes, they certainly can.