Most footballers have spent Monday recovering from Team Europe's spectacular Ryder Cup comeback win the night before - and their reactions range from the gracious to the unsportsmanlike.
But, just as not all of us were absorbed in that (golf) course of events, we also have cars, smoking and injury wishes galore in today's look at the Twitter action.
So, without any further ado,
Goal.com
presents
Word on the Tweet
...
First off, and rather unsurprisingly, reactions to the Ryder Cup spread across the emotional range...
"Morning all-struggled sleeping after watching the Ryder cup last night-got to be the best sporting event on tv it never lets u down!"
From bleary-eyed Everton captain Phil Neville...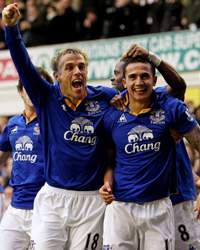 "Momentum in sport, never to be underestimated."
To the sage
Gareth Southgate
...
"Obviously wanted USA to win Ryder Cup but well done to Europe. They were very, very good yesterday."
Gracious
Tottenham
goalkeeper and all-round American
Brad Friedel
...
"Won with the spirit of Seve in their hearts and minds. In a style the great man would be proud of. ‪#TeamEurope‬ ‪#seve‬ ‪#legends"
To a tear-jerking and inspirational message from an unlikely source in
Joey Barton
.


"Wheres Hulk Hogan's song now you posse of face-painted, passport-less, junk-food eating, half-wits?"

Oh, wait a second. Here's the
Joey Barton
we all know and love.
Spirit of Seve?
The irony is so delicious that WOTT is currently spreading it on its afternoon toast
.
Meanwhile, more friendly words are offered to those with injury troubles...
"Good luck @Frimpong26AFC starting his first game in over 8months! Also special mention to my boy Jack Wilshere first game in 14months!! #AFC"
Arsenal
striker
Benik Afobe
, on loan at
Bolton
, wishes
Jack Wilshere
and
Emmanuel Frimpong
all the best as they return from lengthy absences for the Gunners' Under-21 game against
West Brom
.
"Just heard the news about the big man @georgeelokobi hope u come back stronger big man if it's possible for u 2 get any Stronger #gutted"
Steven Fletcher
gives a sympathetic shout out to former
Wolves
team-mate
George Elokobi
, who recently suffered an ankle fracture.
"Who's doing #Stoptober this month? My big bro gave up 2 years ago and has never looked or felt healthier. Good luck to any1 taking part."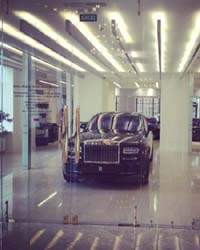 Meanwhile,
Ben Foster
lends his support to reluctant smokers hoping to kick the habit as far as one of his clearances for the Baggies.
"Not a bad hotel......Rolls Royce showroom in the lobby."
Kris Commons'
picture from what appears to be
Celtic's
Champions League hotel in Moscow only confirms that, while the world economy crumbles, football blissfully sticks its fingers in its ears and sings like a pampered toddler.
"good morning. going for training and treatment now. this afternoon another scan of my little enrique. so happy. have a good day"
Err ... we truly, desperately hope that
Liverpool
defender
Jose Enrique
is talking about his unborn child here, otherwise the man should be banned from getting within 50 feet of any photocopiers.