Excitement engulfed the football world as players turned into kids again with the release of the new
Fifa13
football computer game on some platforms.
The game caught the imaginations of Wayne Routledge, Philippe Senderos and Darren Bent, who all played the game.
Elsewhere, however, Gary Neville and Sone Aluko weren't having such luck with technology as they experienced various problems with their phones.
Other topics of discussion on the social networking site in this edition include Fabrice Muamba's autobiography, which is out in November, Younes Kaboul's recovery progress and Victor Moses' first Chelsea goal.
"don't wait for friday just heard u can start playing @EASPORTSFIFA #FIFA13 now on iPad & iPhone #iOS heard it's even better than 12"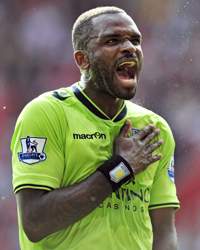 Aston Villa forward
Darren
Bent
spreads the word that the
Fifa
game is available before the official release date on Friday. And he reckons it's even better than last year's!
"Lets see what the fuss is then #FIFA13"
Swansea City winger
Wayne
Routledge
is eager to join the bandwagon, and probably manually change the Welsh side's kit to that of Barcelona's.
"Playing #Fifa13, thanks @Easportsfifa"
At least former Arsenal man
Philippe
Senderos
has the courtesy to thank those who made it possible for him to re-live his clumsy performances in north London.
"Downloaded that new software yesterday. Where has my You Tube gone? Can't get my song out!!!"
Ex-Manchester United defender
Gary
Neville's
time on the
Sky-Pad
clearly hasn't helped him take any strides in technological knowhow.
"My twitter app has been a bit sluggish since downloaded the new 1.Only seeing a lot of responses from last night now! U all r too funny!!"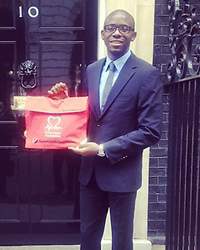 Sone
Aluko
has also had some tech issues, however the Hull City winger found a way around the problem.
"This is the front cover of my autobiography due out in November. Hope you like it have a great day and keep smiling"
Fabrice
Muamba
promotes his autobiography, along with a cheery message from the former Bolton man.
"Will definitely be purchasing @fmuamba autobiography- I'm still standing. Sure it will be an inspirational read"
Norwich City man
Elliott
Bennett
responds to Muamba's post, suggesting it will be a magnificent book. He's probably not wrong.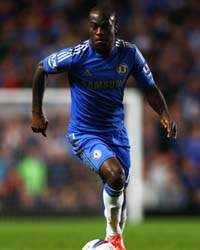 "First goal 4 chelsea and hopefully many more 2 come #buzzin"
Victor
Moses
celebrates his first goal for Chelsea, scored in the thumping 6-0 League Cup win over Wolves on Tuesday, and hopes for more of the same.
"Hi tweeps,for all asking about the recovery...Everything is going well just need to be patient!!Have a good day all"
Tottenham defender
Younes
Kaboul
provides an injury update, and it's good news for Spurs' fans.