The horrendous weather sweeping its way across the UK has been a massive talking point for all, and football is no different, with
Manchester United
's
Rio Ferdinand
and
Aston Villa
youngster
Gary Gardner
complaining about the torrential rain and cold temperatures.
But with the wet weather has come traffic problems, which several other players, including North East rivals Jonas Gutierrez and Fraizer Campbell, were quick to tell their followers.
Elsewhere, players are preparing for mid-week and League Cup action but Adam La Fondre is more concerned with a blemish on his face in Tuesday's
Word on the Tweet
...
"Morning men travel to Leeds this morning-resting for the game tonight- will be one of those great atmospheres I reckon later I can't wait!"
Everton right-back and skipper
Phil Neville
is looking forward to a visit to one of England's grand old stadiums, Elland Road.
"Morning everyone winter is here now wow!! Games tonight tho! Come on the villa boys and good luck my bro @CraigGards8 love yaaa"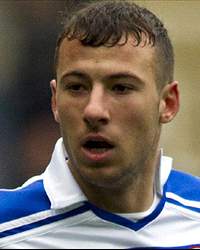 Aston Villa midfielder
Gary Gardner
is another in League Cup action, and also wishes his big brother well, awww.
"I hate cold sores!! I honestly with there was treatment to rid me of this curse #yuk #ilooklikeelephantman"
Reading frontman
Adam Le Fondre
offers us an insight into his world and, well, his mouth with this interesting tweet.
"Morning tweeps " Jesus answered, "I am the way and the truth and the life. No one comes to the Father except through me. -John 14:6"
As the biblical weather continues, Liverpool's
Raheem Sterling
gives his followers a bit of inspiration.
"traffic on the way to training is not a good way to start the day....add rain to that by the way!! Good training weather tho!!"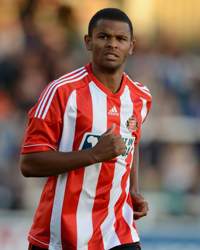 Rio Ferdinand
is looking forward to getting all his frustrations out with some meaty slide tackles.
"Traffic is killing me! 15min journey has taken an hour!!!! #having1"
Sounds like the traffic is equally as bad in the North-East as it is in Manchester as
Fraizer Campbell
expresses his frustration at the state of the roads.
"Morning. New hair colour?!?"
Campbell's Sunderland team-mate
Louis Saha
is far less interested in the traffic, but he is deep in thought about something, as he debates which shade his next hairdo will be.
"Traffic is a disaster today, 45 min in the car and haven't arrived to the training ground. Something have to happend, because is not normal."
The traffic is clearly stretching from Wearside to Tyneside as
Jonas Gutierrez
lets everyone know his road disaster.
"Thanks for all the bday messages 26 today, still gt another year before I'm in my prime lol, Danielle bought me a holiday to Dubai"
No such problems for Wolves midfielder
Jamie O'Hara
who, even though still injured, looks like he has done fairly well for himself for his 26th.