Following
John Terry's
international retirement many names have been suggested as players that deserve a chance to impress.
An ex-team-mate of Terry's, Robert Huth, thinks his Stoke City defensive partner Ryan Shawcross should be called upon, while Demba Ba is also talking up the ability of his fellow Newcastle players.
The weather also seems to be a hot topic of discussion on the social networking site, with Thomas Sorensen and Youssouf Mulumbu both bemoaning the rain.
Elsewhere, Phil Neville looks forward to an old fashioned cup tie, Tom Cleverley praises Manchester United for grinding out a victory over Liverpool, Lucas Leiva provides a recovery update, Kyle Walker can't spell and Gary Lineker talks money in the Word on the Tweet...
"Wonder if Shawcross will get a chance now
"My option he should. Fast, good in the air and reads the game well"
Former
Chelsea
defender
Robert
Huth
ponders who may be given a chance to step up after
John
Terry's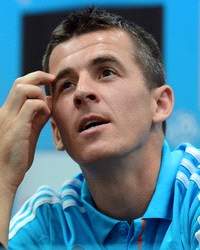 international retirement, saying his
Stoke
City
team-mate
Ryan
Shawcross
is a worthy replacement.
"I will not be wasting my breath on the Terry scenario again after almost being put in the Tower of London last time..."
Joey Barton
isn't usually one to hold his tongue, but on this occasion, he wisely chooses to do just that.
"When you got players like yohan or hatem. It make football look easy…"
Demba
Ba
shows some lovin' for
Newcastle
team-mates
Yohan
Cabaye
and
Hatem
Ben
Arfa
after the Magpies' win over
Norwich
, which the latter starred in.
"Training done-home for a nap and rest Leeds away tomorrow night-elland rd reminds me of goodison old fashioned stadium fans close to pitch!"
Phil
Neville
is preparing for
Everton's
League Cup clash with
Leeds
, and a good old intimate meeting with the fans in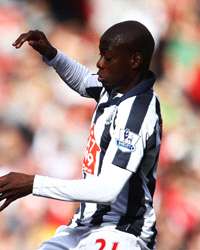 the stands.
"On my way to the training this weather make me feel sick i wanna cry lol"
Youssouf
Mulumbu
is still having troubles stomaching the weather in the Midlands. Lol indeed.
"Drowning in the rain....can't wait for the mudbath in training later"
Thomas
Sorensen
isn't quite singing in the rain, instead he heads for some mud basking in training.
"Even though i didnt play was good to be part of a good win yest. You need to win like that sometimes. Fans were class swell!"
Tom
Cleverley
is on cliche alert as he praises
Manchester
United
for winning ugly in his absence.
"Good morning everyone.I wish you a very good week.Another week to keep my rehab going and I hope I will be back as soon as possible to help."
Lucas
Leiva
updates
Liverpool
fans on his road to recovery, after they were dealt another blow with
Martin
Kelly's
injury.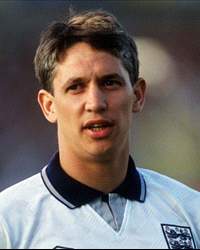 "The money in golf is staggering. Brandt Snedeker won 11m dollars yesterday. Some footballers these days have to work for a year for that."
With the Ryder Cup just around the corner,
Match
of
the
Day
presenter
Gary
Lineker
discusses the big bucks involved, while bemoaning the modesty of compared wages in football. (Something he later revealed was indeed sarcastic).
"Morning tweeps great to get the first win at home. off to spend a day with the family, hope your all ok?d"
Tottenham
defender
Kyle
Walker
could do with a trip back to school with spelling like this. Ah well, at least the thought was there.