Oscar's
stunner for
Chelsea
against
Juventus
is the talk of Twitter, with even
Emmanuel Frimpong
mildly impressed by the strike.
Gary Lineker goes as far as suggesting that Chelsea could be destined to retain their title (sort of), while Michael Owen is just getting his head around the European champions.
There is also an answer to the question on everyone's lips, courtesy of Jonjo Shelvey. Be sure not to miss out, with today's edition of
Word on the Tweet...
"Congrats my bro @oscar_emboaba ! U deserve it!"
Chelsea's
David Luiz
compliments his Brazilian countryman Oscar on his wonderstrike against Juventus.
"Two great goals by Oscar Looks a decent player"
Arsenal's
Emmanuel Frimpong
gives Chelsea's £25 million signing his seal of approval. Just decent though, not "dench".
"
Finally we couldn't get the 3 points, despite leading 2-0...what a shame. But #Juventus is a great team... Thanks for your support! #CFC"
Juan Mata
looks on the bright side after seeing his side let a two goal lead slip.
"Deflected goal for Chelsea and an absolute belter from Oscar. Get the feeling their name is written is on the trophy.

"Actually it is, with the numbers 2012 against it"
Gary Lineker
gets all literal on us.
"Been watching Chelsea v Juventus mainly tonight doing some homework for when we play them on Saturday! Been a decent game."
New Stoke signing
Michael Owen
has a closer look at this "Chelsea" side. He does know they've been playing in the Premier League for a while now, doesn't he?
"What a incredible atmosphere!! Remember that for the rest of my life. Thank you fans.......best in the world."
Kris Commons
praises Celtic's "Twelfth Man" for their part in the 0-0 draw with Benfica. They might need a few more men to get a result against Barcelona...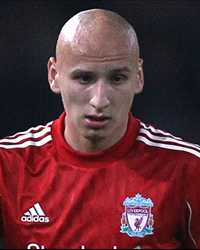 "For everyone asking if it was me that said meow during our meditating session .. It wasn't me it was Steven Sama haha"
Liverpool's
Jonjo Shelvey
clears up the burning issue for the day. You can sleep easy tonight now.
"Good to see Darren Fletcher back playing again!"
West Brom's
Graham Dorrans
celebrates the Scotland skipper's return to action. They could really do with him for the national side...
"After a great training with #Everton time for less funny things! On my way to the #dentist"
Everton defender
John Heitinga
reveals that there are some less humourous things than David Moyes after all..