Footballers, by and large, have a pretty awesome job. Short hours, huge pay and the adoration of millions. Not all of them are that used to getting up bright and early for work.
While we pity the likes of Michael Owen for a lack of sleep, though, we also must recognise the dark side of the game as Gary Gardner is visited my a mysterious stranger.
For the explanation and more, check out Thursday's
Word on the Tweet
...

"Shower and shave before heading into training today. I've got to do a press conference at 9am."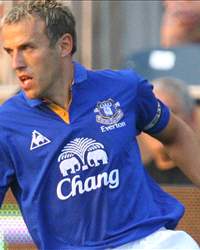 Oh,
Michael Owen
, how our hearts bleed for you at your horrifically early start. Man of the people.

"Morning all had extra hour in bed this morning not happy with myself-recovery day today at training bike, stretch,massage after 2 hard days!"
At least
Phil Neville
has the decency to feel guilty about his lie-in...

"Wow I feel old #1/4century"
You can let
Fraizer Campbell
off for waking up early, buzzing with excitement, though - it's the striker's 25th birthday!

"I can guarantee that the majority of the lads are at home making an extreme effort to look good for the sky sports shots this morning lol"
Sammy Ameobi
explains what happens when
Newcastle
have to do press duty...
"Don't fear the enemies that attack you. Fear the fake friends who hug you."
Has
Ashley Cole
been hacked by one of those 'inspirational' parody accounts?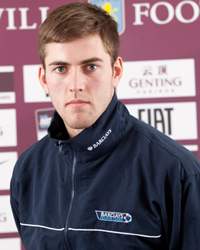 "Morning all! This horse has been at the bottom of my garden for a week now! Waiting for food!"
Aston Villa
midfielder
Gary Gardner
finds himself with an unlikely stalker.

"Get today out the way and my long road to recovery begins..... #OperationTime"
Newcastle's
Ryan Taylor
, after suffering a nasty injury in the Europa League, sets his sights on a comeback.

"I'm back! And it's Sunny??? Are you sure I'm in Birmingham lol #summer"
New Zealand international
Chris Wood
may or may not have got lost on his way back from national duty.