Joey Barton
may have gone from the
Premier League
but he is determined to not be forgotten.
The recently signed Marseille midfielder will now be sharing photos on Instagram as well as delving into his Nietzsche books to look intelligent on Twitter. Hoo. Ray.
Elsewhere the dictionary has a new entry courtesy of Emmanuel Frimpong and Jamie O'Hara gets a rough wake-up call in
Word on the Tweet...
"Today I shall mainly be instagraming..."
Oh great, another social network that has been doscovered by
Joey Barton
.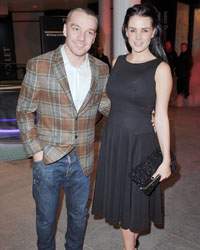 "Morning peeps got woke up by a cheeky monkey this morning banging on my head, his name was Archie going to have to make him breakfast now"

Thank goodness
Jamie O'Hara
explained that. Danielle Lloyd gets a terrible press at times...
"FRIMPONGED-DEFINITION. Verb:1 to wreak destruction upon an opposing player. 2.to thoroughly dominate or "OWN" someone in non compromisin way"
Just in case you were unsure
Emmanuel Frimpong
describes exactly what giving someone a good 'Frimponging means.
"Listening to beyonce will always make me smile no matter what! :)"
Aston Villa youngster
Gary Gardner
was having a bad day until 'Crazy in Love' came up on shuffle.
"After being beasted by fitness for the last 2 weeks me & @shane_fergie are finally fit to train tomorrow #nufc #yey"
Sammy Ameobi
is back to fitness and available for Newcastle, alongside Northern Irish winger,
Shane Ferguson
.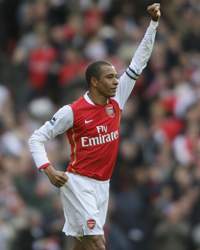 "Relaxin at home on the sofa!!what u all doing today??"
Some of us have to work unfortunately,
Kevin Prince Boateng
.
"Happy to hear @GilbertoSilva15 is back on the pitch #toppro,example,greatfriend,worldcupwinner, what else? Proud to have been his teammate"
Phillippe Senderos
gets some good news as his former Arsenal team-mate
Gilberto Silva
gets back to football.
"@themichaelowen where u off mate?"
Joey Barton
enquires where
Michael Owen
might be headed.
"@Joey7Barton I will tell you on Wednesday!"
Watch this space! The former Liverpool man is set to make a decision soon.