Tottenham
stars have taken to Twitter to wish
Luka Modric
good luck after he finally completed his move to
Real Madrid
.
One player who doesn't look to have got his move is Joey Barton who has hit out after the apparent collapse of his rumoured Marseille switch, while Edwin van der Sar has ruled out a potential comeback.
Elsewhere Rio Ferdinand is not interested in buying a pet snake and David Luiz has hit out at the traffic, read on in
Goal.com
's latest
Word on the Tweet…
"Would like to wish Luka all the best in Madrid. Been a pleasure to know and play along side him in his Spurs career"
Tottenham
's
Tom Huddlestone
congratulates
Luka Modric
on his big-money move to
Real Madrid
.
"Wishing Luka all the best with Madrid a great player and top man will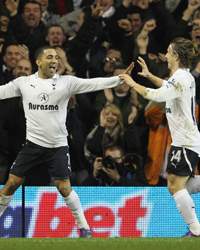 be missed around the place."
Aaron Lennon
also wishes
Modric
good luck, and is already missing the Croatian.
"Doesn't look like this Marseille thing is gonna happen now. 'Whatever doesn't kill you make you stronger' #heartbroken"
Joey Barton
is gutted after his proposed switch to
Marseille
looks to have collapsed.
"Why can't things just be simple. Maybe this is time to dumb down and be dishonest. It seems to take you a long way in this game."
More
Barton
, who is getting all reflective again. Spare me.
"Hi guys, just visiting some old friends and no training today!"
Former
Manchester United
goalkeeper
Edwin van der Sar
rules out any chances of a sensational comeback.
"Good day at the zoo today with the family weather wasnt the best but my little mans smile made it all worth it #family"
Another
Tottenham
player
Kyle Walker
enjoys a day out at the zoo with his family.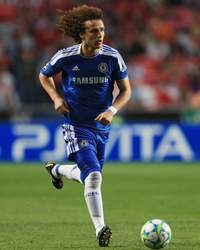 "Good morning #geezers ! The traffic is so bad on A3,but #enjoythelife ! Big kiss my friends!"
Despite moaning about the traffic,
Chelsea
's
David Luiz
is loving in London.
"Watched Deadliest 60 with the lil men, what a series that is....fun + educational about animals! "Can we get a snake dad" yeah pretend ones!"
Rio Ferdinand
enjoys watching animal programmes but is less keen on getting a snake as a family pet.
"England changing to nike! About time I say however I think an adidas kit would be even better!"
Jem Karacan
is happy
England
are changing their kit supplier Nike, well sort of.