We've got another mixed bag for you today on Word on the Tweet.
Jermain Defoe and Robbie Savage get in the school spirit on GCSE results day, John Heitinga affirms his commitment to Everton and Tom Cairney divulges his not-so-secret TV pleasure.
Footballers, eh? What a bunch. Anyway, off we go with another edition!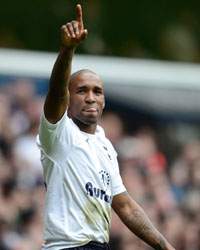 "Good luck to everyone getting their GCSE results today especially my cousins"
Schools out for Tottenham striker Jermain Defoe as millions around the UK find out just how much (or little) work they have done this year.
"I got 1a 4bs and 3cs when i took mine"
Robbie Savage shocks critics everywhere with his very impressive haul all those years ago.
"I will fight for my position and stay at #Everton"
Everton defender John Heitinga takes part in Twitter Q+A and announces his intention to remain at Goodison Park.
"Is it true what I'm reading on here about Kevin Sheedy being ill? So sorry to hear this. My best wishes go to him and his family"
Gary Lineker tweets his regards to former Everton team-mate Kevin Sheedy following the former Republic of Ireland international's announcement that he has been diagnosed with bowel cancer.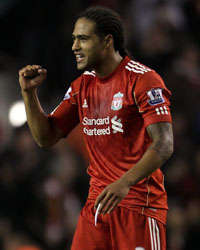 "Just finish training now And this afternoon rest and watch Liverpool win!!!!"
Liverpool defender Jose Enrique puts his feet up and plans the rest of his day.
"Happy birthday my friend @glen_johnson . All the best and enjoy your day."
Liverpool midfielder Lucas sends out birthday wishes to his colleague. Reports of birthday bumps-related injuries are sure to follow.
"Catching up on my CBB fix!! #hookedonthisshizzle"
Hull City midfielder Tom Cairney indulges in his not-so-secret guilty pleasure.