With the first weekend of
Premier League
fixtures completed, English football is finally settling into its usual groove again.
And so the footballers who inhabit it - easily distracted creatures they are - have already taken to sharing their other interests.
Jermaine Pennant tries his hand at being an 'In the Know', Sammy Ameobi flexes his brain muscles and Joey Barton becomes a pundit all in Wednesday's
Word on the Tweet
.
"Morning ladies n gents.... I walked in training and got a shock saw my friend Tom Huddleston.... On loan till end of season good signing"
Jermaine
Pennant
gives Bryan Swanson & Co a run for their money in the breaking-news stakes as he reveals that
Tom Huddlestone
is at
Stoke
City
for a medical.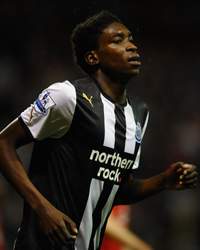 "Sudoku is a decent pass time!"
Four words I didn't expect to write today:
Sammy Ameobi
loves Sudoku.
"Buzzin with the result, thanx for all the tweets. Can't wait for 2nd leg now."
Kris Commons
shares his delight after scoring and grabbing an assist in
Celtic
's 2-0 away win over
Helsingborgs
in the Champions League play-off first leg last night.
"Great signing for QPR Carvelho if they get him. Proper defender, rashes people up for fun. No more 5-0a's"
The prospect of seeing
Ricardo Carvalho
's no-nonsense defending at Loftus Road gets the
Joey Barton
seal of approval.
"Dawson as well. Nice. Competition at the back now. Spent some money on recruits. Think it's now the poker equivalent of an all in move..."
And
Barton
is also suitably impressed by rumours linking
Tottenham
's
Michael Dawson
with
QPR
.
"Would like to wish kevin sheedy speedy recovery from cancer-legend at the club and doing a great job bringing the young kids thru#prayers""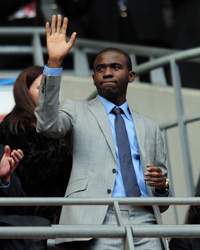 Phil Neville
leads the players wishing former
Everton
midfielder and academy coach
Kevin Sheedy
a full and speedy recovery after he was diagnosed with bowel cancer.
"Just finish playing five a side wow. Damn felt so good."
He may have announced his retirement from professional football, but
Fabrice Muamba
still loves a kickabout.
"Yes welbz!"
A man of few words,
Tom Cleverley
is delighted to hear that team-mate
Danny Welbeck
has signed a new deal.