The Olympics are again in the thoughts of footballers in the Twitter world, as their tweets are dominated by the games in London.
Some of the highlights Gary Neville's bemusement at the attire in the Equestrian and former England duo Jermaine Jenas and Shaun Wright-Phillips' support of Jessica Ennis.
Elsewhere on Word on the Tweet there's transfer talk with new Blackburn midfielder Dickson Etuhu and message of congratulations from Lucas Leiva.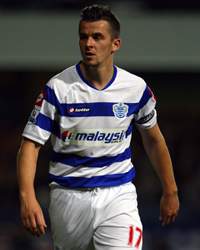 "How good is the Olympics? If ever there was a way to inspire a generation. Love it. Down with all that #towie cr*p and alike. Proper heroes!"
First up is Joey Barton and he's loving the Olympics so far and especially Team GB's performance as he feels it could inspire generations to come.
"No matter how many times it happens, this lump in my throat just won't go away when our competitors stand while our National Anthem plays."
Michael Owen showing some patriotism while watching one of GB's gold medallists receive their medal and enjoying hearing the national anthem play.
"Looking forward to @J_Ennis running again and the rest of #GB team."
"Just saw what @J_Ennis has done, what a start hopefully she'll keep it up! #goldengirl."
First Shaun Wright-Phillips and then Jermaine Jenas take delight in watching Jessica Ennis, who wouldn't, as she won the first event in the Women's Heptathlon.
"Don't get blokes trotting around with top hats on horses!How does it come about? ' dad when I get older its dressage for me' Crack!!
"@GaryLineker maybe start elocution lessons for 4 years time.. #dressagepundit"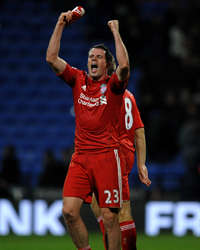 Gary Neville is bemused at the attire at the Equestrian events in the Olympics, but could be looking for a summer job in four years time as an analyst on the dressage event.
"I want to congratulate my teammate Carragher for his 700 game last night. What a great achievement."
After playing his 700th game for Liverpool in their 1-0 win over FC Gomel on Thursday, Jamie Carragher was congratulated by Lucas Leiva.
"Start of a new chapter at Blackburn Rovers FC. Thanks to everyone at Fulham FC, Players, Staff, Management and Fans for a great 4 years.
"Looking forward to a new challenge and helping BRFC back into the PL."
Dickson Etuhu after completing his move from Fulham to Blackburn after spending four years at Craven Cottage.