The
Olympics
roll on with
Team GB
picking up their first gold medal of the Games in the women's rowing, to widespread joy across the United Kingdom.
Not everyone has been delighted with the sporting takeover currently engulfing the nation, though, while some others are completely unaware of it.
With little else going on, footballers have taken to Twitter while waching the various events, and
Goal.com
brings you the best to be found in
Word on the Tweet
.
"Tears in the Owen household! The Mrs couldn't hold back when our women rowers just won Gold. Fantastic!!!"
With little else to do these days,
Michael Owen
enjoys the British success on Wednesday.
"Why is every news channel im watching trying to find faults with everything at olympics. Just enjoy it. I think its been great"
Wayne Rooney
is also loving the Games, even if there are a few others trying to bring the Manchester United striker down.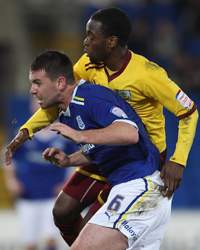 "Cardiff is proper jammed today! Is something going on??"
Anthony Gerrard
,
WOTT
can only hope that you are joking ahead of Team GB's clash with Uruguay at the Millennium Stadium.
"Wow...some people really are lower than a snakes belly....dirty rats! I'll fill you in in due course guys! Its a funny old world we live in!"
No, it's not a moody 14-year-old girl, it's actually
Rio Ferdinand
. Cryptically blasting someone in 140 characters or fewer.
"Spending my birthday in the GYM of course haha, working hard to get back to doing what I love!"
Happy birthday to
Bolton
midfielder
Stuart Holden
from everyone at Goal.com, even if the American may not be enjoying his special day as much as he would like.
"Amazing
to make my debut for @NewYorkRedBulls thank u 2 the fans for making it special. Really enjoyed the tough game against spurs #nyrb"
Tim Cahill
is an A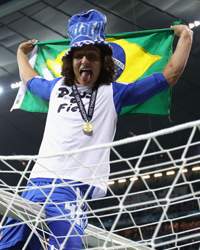 ustralian in New York and happy to get going with the MLS side after moving from Everton last week.
"Morning #geezers ! Have a great day my friends! Big hug"
David Luiz
. Who else?
"B4 the game i met a biG fan of me...even in NY LOL big up Tymo lol"
Similarly,
Benoit Assou-Ekotto
. Who else? LMAO.
| | |
| --- | --- |
| | WHO WILL TOP THIS YEAR'S LIST? |