Everton's pre-season friendly in Scotland is postponed due to a waterlogged pitch (yes, in July), while Newcastle United embark on a rather extreme team bonding session
As we move into the heart of pre-season, the fixtures start to come thick and fast. Well, they would do, if they weren't postponed for waterlogged pitches. In July.
Meanwhile, some teams are taking advantage of conditions by indulging in some extreme sports, while there have been some plane crazy developments in the far east.
All this and more in today's
Word on the Tweet
...
"It always seems impossible,till its done"...happy bday MADIBA (nelson mandela)!!was a big honour to meet u..."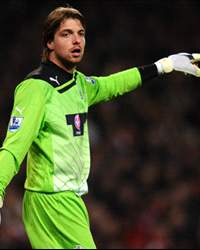 Ghana
midfielder
Kevin-Prince Boateng
is one of many offering birthday congratulations to former South Africa prime-minister Nelson Mandela.
"Just finished White water rafting. Best part was going down without the boat. Funniest Tiote trying to Hang on to everybody. #team-bonding"
Newcastle
goalkeeper
Tim Krul
reveals that
Cheikh Tiote
hasn't exactly taken to water like, well, a duck to water.
"Pitch inspection 12.30pm come on its July!"
Everton
captain
Phil Neville
revealed his hopes of getting the match on against
Dundee United
...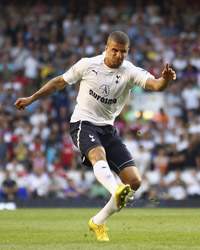 "Tonight game is canceled and moved to tomorrow night... Fingers crossed the rain will stop by then"
But
Sylvain Distin
is the bearer of bad news for Toffees fans.
"Fox's down here walk around the street like cats... ### your meant to be scared of humans"
Tottenham
right-back
Kyle Walker
lets us know that foxes aren't messing about these days...
"Heading down south this morning, off to watch the New Batman later #Excited."
While
Manchester City
defender
Joleon Lescott
gets an early viewing of this summer's biggest blockbuster (other than Euro 2012, of course).
"How i scored that goal against Man U?: Ran up to ball, clos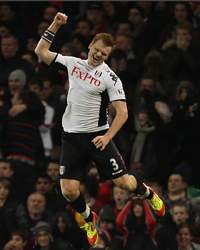 ed my eyes and smashed it as hard as i could, hoping for the best #endedwell"
John Arne Riise
is reliving his glory days at
Liverpool
. Could that really be the truth....?
"Nah, years of practise how to strike it perfectly, and using the body so all the power is used the right way #practisealwaysworks"
Lies! They were all lies!
Riise
lets us know that it does take hard work to be a footballer. Darn.
"Where's our plane? This must be it !!"
Well now, THAT (pictured above) is lavish.
QPR
striker
Jay Bothroyd
and his team-mates will be travelling in style from now on.