With the new
Premier League
season looming, the top flight players look to be growing tired of their pre-season preparations, while a few of the new arrivals are facing the prospect of initiation ceremonies.
We turn to the world of Twitter to keep us entertained on these cold, lonely summer nights, with the Stoke goalkeepers letting us know that 'Beastmode' is activated after triple training sessions, while Sammy Ameobi reveals his opinions on a well-known German city.
So, without further ado....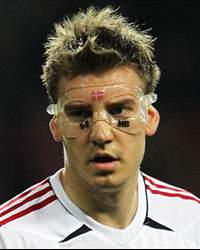 "Good to see the m25 finaly is a four lane motorway so people dont spend half their lifes on it.."

After his time away in the North East,
Nicklas Bendtner
is glad to see life in London is improving. And to think, the Olympics were supposed to make traffic worse. Wait...
"Morning all wish the tv news people would stop being so negative about Olympic travel/security 1 man got lost on way to village so what!!!"

Phil Neville
isn't happy with the coverage the games are getting after it was revealed that a bus was lost in London for almost four hours. Who cares, eh Phil?!
"Few of the young boys had to sing at dinner tonight..that was one of the funniest evenings"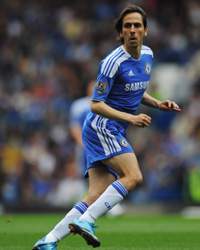 Yossi
Benayoun
reveals some of the fun that is currently happening on tour with
Chelsea
as they hit up the US of A in pre-season. Meanwhile....
"Can't wait to hear the vocal qualities of @dannyguthrie20 , @mapps23 @nickyshorey22 & @gmccleary12 in portugal #algarvetunes"
At
Reading,
Jem Karacan
is looking forward to the vocal stylings of their new recruits, including
Danny Guthrie
,
Adrian Mariappa, Nicky Shorey
and
Gareth McCleary
.
"Hard day so far. Hill runs at 7am and weight session at 11.30am. Legs up before our final efforts at 4.30pm (with a ball thank god)"
Stoke
goalkeeper
Thomas Sorensen
shows that life isn't easy for goalkeepers as they go into triple training sessions.
"Getting ready for the 3rd session of the day. #timetogrind #beastmode"
And his team-mate
Asmir Begovic
agrees. Activate beast mode!!!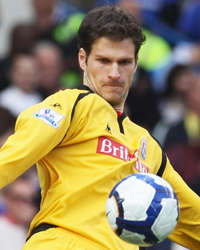 "Exploring Munich town centre today #beautifulcity"
The wonderfully named
Newcastle
striker
Sammy Ameobi
lets us know he's having a nice time in Germany, the lucky so and so!
"Good morning. I wish you all a good day, first training sessions in a few hours."
Liverpool
midfielder
Lucas Leiva
is looking forward to getting back into football...
"Gym session coming up.. Love putting the hard work in.. It always pays of.. Sick of hotel life now... #boring"
But
Fulham
defender
John Arne Riise
seems to be a bit sick of the club's travels.