Today in the world of Twitter, there's plenty from Manchester United men past and present, with recently-released striker Michael Owen giving us a hint on his future and and introducing a former team-mate to the online world, while Old Trafford stalwart Rio Ferdinand sizes up the new recruits.
Meanwhile, there is yet more pre-season talk and one player details the trials and tribulations of family life. Well, talks about the tooth fairy.
So please, join us for the the round-up of all that is good and/or great in The Word on the Tweet...
"I see the Twitter rumour mill is at it again! As I've previously said, my next club will either be abroad or in The Premier League."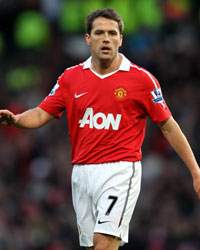 Michael Owen narrows down where he will go next season and confirms that he could play, well, just about anywhere in the world. Apart from Mansfield.
"This will bring a smile to @rioferdy5 face. Jamo is on Twitter!!! Big welcome to David James everyone @jamosfoundation."
Owen also announced that his former Liverpool team-mate and extravagantly-hairstyled friend has made the plunge into Twitter. Expect to hear from Mr James in future editions of WOTT.
"David Beckham wins ESPY award for best player in the MLS. Has the GB team for the Olympics been picked yet?"
Yes, Gary Lineker. Yes, I'm afraid so.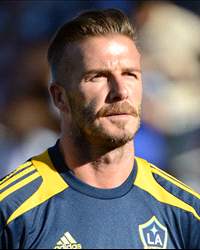 "My Mrs has been sacked as the tooth fairy. She got rumbled! Good job really cos it was getting expensive. Serious inflation since my day!"
Matt Murray announces that his other half has lost her domestic job - well, these are tough economic times!
"First sesh done now for a bit of lunch and chill till the next session! Can't wait for sat. Games is what it's about! #PUP"
Greg Halford is enjoying his pre-season and admits that he can't wait to get back to playing for Portsmouth.

"Need a new service provider! Oh and #O2 I will be delaying my payment this month"
Wayne Routledge has some bad news for his mobile network provider after the well-publicised problems with coverage yesterday.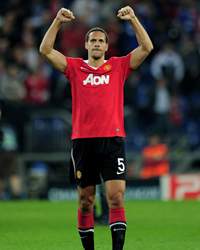 "Meant to be a nice day today so no matter the Temperature I've thrown on a pair of shorts + keeping my fingers crossed!"
Rio Ferdinand chooses to play chicken with Mother Nature. Not a wise choice, considering some of the weather we've been having recently.
"RT @DannyRound89: How are the new lads looking in training rio? » Decent! Kagawa looks sharp, with happy feet guys & Powell loves a Cruyff!"
By 'happy feet guys', does that mean that Shinji Kagawa is followed about on the pitch by several dancing penguins? Rio needs to be clear.
"Yes #WAFC is in Sweden for a camp.. I'll be joining them next Monday.."
Ali Al-Habsi updates his followers on Wigan's pre-season movements. So where is he now?
"Going on a stag do in Galway soon. Any tips on places to go / Things to do?"
Fresh off the back of the European Championship, England coach and TV pundit Gary Neville is taking a well-earned break.
"After a good session, tomorrow morning off to the tour in AMERICA for two weeks"
Morale seems to be high in the Chelsea camp as Yossi Benayoun beams about his pending trip to the USA as part of the club's tour.

"Training done off to America tomorrow!"
His Chelsea team-mate Josh McEachran also could not hide his delight about going to the USA. Perhaps this is his time to shine?
"Morning all. Busy day ahead! What are we all up to on Friday 13th..."

"Word of the day - Triskaidekaphobia - extreme fear of the number thirteen."
The Schmeichel name never fails to give us a tweet to look into and it appears that Kasper, son of legendary goalkeeper Peter, might just a have a slight phobia about Friday 13th! Lock your doors, Kasper.
"Life is good"
QPR's defender Nedum Onuoha leaves fans with no doubt as to how happy he is with life at Loftus Road.