With Euro 2012 done and dusted it is time for players - international class or otherwise - to return to their clubs ahead of the new domestic season.
Some of the Premier League's finest are already back at work it seems, though many have managed to squeeze in some extra holiday before training begins.
So, here is
Goal.com
's look at what our favorite footballers are up to before we are reunited over pre-season. Feast your eyes on
Word on the Tweet
...
"My holiday have officially started today. Ill start it by going to have lunch in the best restaurant in London before i fly to INDONESIA!!!!"
Barcelona
and
Spain
midfielder
Cesc Fabregas
is back in London...but don't get excited
Arsenal
fans, he's only back to sample the restaurants before a deserved holiday.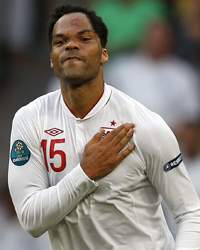 "Back home. In need of a nap. 300 yards was never my distance. Wiped out #goalhanger"
Gary Lineker
enjoyed the honour of carrying the Olympic flame on Tuesday, but it seems his time on the couch as a pundit might have ruined his fitness...
"Things to do before I die.... Feed snow leopards. Great day!!"
Meanwhile,
Aston Villa
youth product
Eric Lichaj
has the oddest aims in life.
"Kids got me walking to beach in this heat then complain about the sand being to hot, there less the 20 seconds. Damn Kids"
Manchester City
defender
Joleon Lescott
is finally on holiday after a disappointing Euro 2012 and appears to be really enjoying the company of his children.
"1, Handy Manny episode and 2, Mickey Mouse Clubhouse episodes that's been my morning! Oh and 1 dirty nappy! Hahaha off for a swim and run!"
And
Swansea
's
Ashley Williams
doesn't make parenting seem any more glamourous in this tweet either.
"Definition of Stupid!! Just remembering iv left my passport in a car in Clare!! While I'm in Drogheda 200km away with a flight at 7 tonight!"
Noel Hunt
here conforming to the cliche about footballers being absent-minded...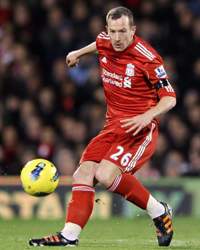 "10 hours till training begins again. #LikeAKidOnChristmasEve. Good night tweeps.......!"
Whilst
Newcastle
's
Ryan Taylor
says he is looking forward to starting training again.
I wonder just how many times he had to stop running to throw up?
"Need a left back Asap? Any ideas tweeps cheap young quick?? #fm12"
Reading
striker
Adam Le Fondre
hasn't taken up a new role as the club's chief scout but is having a go at the popular management simulator.
Something to think about when he hangs up his boots


"Can't believe Blackpool have let the main man @B1orm10 go. Pleasure playing in same team mate"
And finally,
Liverpool
midfielder
Charlie Adam
expresses disappointment at
Brett Ormerod
's
Blackpool
exit.
If Reds fans get their way Charlie you might well be joining him at Wrexham.