Euro 2012
is heading towards its conclusion with
England
again eliminated at the quarter-final stage on penalties.
The Three Lions are heading home from Poland and Ukraine and players, coaches and pundits alike have been reacting to this latest disappointment.
Meanwhile players across the globe are sunning themselves and relaxing ahead of pre-season, which isn't far around the corner. Read all about it here, in the latest edition of
Goal.com
's
Word on the Tweet...
"Still hurting from the other nights result shame we couldn't go a step further at least. Must admit the support was great there & on twitter"
Joleon Lescott
expresses his disappointment at being knocked out of Euro 2012
"Gutted we got knocked out last night, thought the boys gave everything. Enjoyed the whole experience #England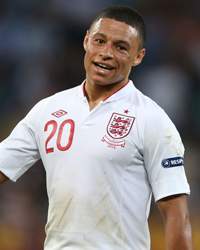 "Like to thank everyone for their incredible support towards myself and the team, really appreciate it. #ProudToBeEnglish #OnwardsAndUpwards"
Alex Oxlade-Chamberlain
echoes the sentiments of Lescott, and praises the England fans for their support.
"Morning all,disappointing to go out on Sunday. Thanks for your support. Next time we have to show the same effort and pride but be better."
Gary Neville
believes England need to improve in more than just effort for future tournaments.
"The FA as I've said till blue in the face,is too conservative,not inclusive,and narrow minded.This has held back a nation for 50 years."
The ever-opinionated
Stan Collymore
lays the blame for England's struggles at the door of the FA.
"The Final of Euro is just one step away! An exciting and tough Semi Final awaits us, but this team is capable of everything, COME ON SPAIN!"
Meanwhile, injured
Spain
striker
David Villa
is right behind his compatriots ahead of their semi-final with Iberian rivals Portugal.
"Another day. Another airport..."
Joey Barton
, jetsetter.
"The heat in the middle east is cray!! "Respect the sun or it won't respect you" is my mantra when out here!"
Rio Ferdinand
can't handle the heat away from sunny Manchester...
"Just enjoying my holidays in Spain. Beautiful weather and fantastic food:)"
But
Fulham's
Mark Schwarzer
is having no such trouble in the Mediterranean.
"Family day out to Ferrari World Theme Park. The little man will be buzzing"
Ryan Taylor
certainly knows how to enjoy his time off.
"I forgot how nice it is to be able to be awake at this time, knowing there is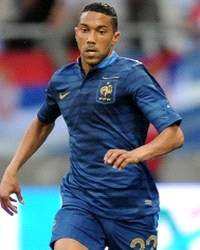 no training in the morning..."
And
Gael Clichy
is also pleased to have some time away from football.
Whether or not to believe that was the case this summer is up to you...
"Enjoying working with Disney out here in Orlando with their soccer camp, kids from all over the world attending! My soccer camp comin in aug"


Swansea

defender

Ashley Williams

is trying to help the game spread across the Atlantic.




"#beastmode time once again, time to put the work in! #digdeep"
But Stoke goalkeeper Asmir Begovic is already getting prepared for the new season



"Maradona 1 messi 2 pele 3 !"
Finally, everyone's favourite long-haired pundit Robbie Savage believes Lionel Messi still has work to do to overtake Diego Maradona as the greatest of all time.