The day after
England
clambered - nay, cruised - out of
Euro 2012
Group D in first place, Twitter has predictably been awash with positivity.
Not all of it concerns football of course, as the nation's sporting royalty discuss everything from big ears to horse racing to blisters (twice).
So, without further ado, here is
Goal.com
's
Word on the Tweet...
"A day off before the quarters. Much needed trim from @lawrenceharris1 , who as always navigated his way around the ears beautifully."
"RT @stevokav212: @GaryLineker Have you ever measured the actual size of your ears #Huge < Yes, 3 hectears."
Gary Lineker
is clearly in fine fettle after
England
's victory, taking all cruel jibes regarding his oversized ears rather well.
"What was I thinking running up and down mountains in 30c with a pair of vans on. Blisters!"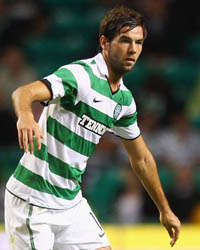 Meanwhile,
Celtic
star
Joe Ledley
- who always gets his summers off on account of playing for
Wales
(zing) - has been busying himself with ill-advised footwear choices.
"Chilling by the pool on my last day of my hoildays. Love portugal. Blisters on my feet tho school boy error forgot to but sun cream on them!"
And here we have another blistered footballer. This time
Everton
youth prospect
Shane Duffy
who has, bizarrely, managed to burn his feet.
Who puts suncream on their feet? Is that normal?
"Massive thanks to @rudeCfish and the staff at #wagamama for letting @gmccleary12 and myself learn some tips. Productive day ha."
Nottingham Forest
defender
Chris Gunter
has been learning how to cook in a popular noodle restaurant. Always wise for a full-back to have something to fall back on.
See what I did there?
"Any England fans find angry Ultras waiting after a controversial defeat last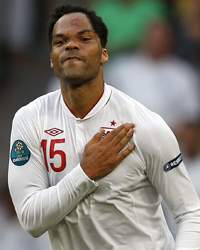 night? Errr,no,just people partying,wishing us well. #panorama"
Stan Collymore
expresses his distaste for the fear-mongering documentary which proceeded what has been a good-spirited tournament thus far.
"Getting to sleep about 4.30am and waking up at 10am (polish time) is doing nothing for my eyes. Feels like they've got sore dust in them."
Joleon Lescott
is tired. So tired that he forgot to spell 'sawdust' correctly.
"Rise and shine everyone! Getting ready to head down to Royal Ascot. 24 family and friends setting off at 7:30am on the Booze Bus!"
Beyond parody. Just retire
Michael Owen
, for everyone's sakes.
"We will do the Italians #fact !"
He may not have made the plane to Poland & Ukraine but
Rio Ferdinand
still possesses the deluded belief that characterises an
England
squad member.
"Congrats to England and France! Big hug of the curly geezer"
And
David Luiz
rounds things off by congratulating Group D's victorious teams in his own inimitable style.