Yes, the start of Euro 2012 is finally here and us lot at
WOTT
could not be more excited. So excited, in fact, we cannot even begin to communicte our feelings into words.
It's lucky, then, that we have collated a fine selection of tweets from the footballers around the world to give us a helping hand.
What's in store today, you ask? Well, we have predictions, pre-match preparations, some serious views, a couple of welcomes and... erm, gardening. Oh yes! It's all here.
So, without any further ado, bring it on!
"Here we go: Spain to win, Germany biggest threat. As for England, heart says 'yes', head says 'no'. Top scorer, Benzema"
Footballer-turned-pundit
Gary Lineker
sets out the stall with his Euro 2012 predictions.
"We arrived in #Charkov. The city where we want to beat #Denmark tomorrow. #Holland #Euro2012"
Simple and effective, just like
Netherlands
defender
John Heiting
a's career.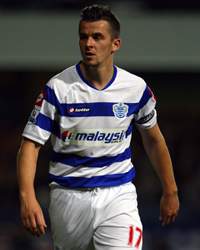 "I am going for Spain and Cristano Ronaldo as top scorer.
"I think England will struggle to get out of the group. To many injuries and suspensions. Hope i am wrong...
"Racist chanting and a ball has not even been kicked yet! Am not being funny but how do countries like this get major champs and world cups?"
WOTT
regular
Joey Barton
has covered all bases with these tweets; uninspired predictions, a thinly-veiled back-handed insult to
England
and, the far more serious matter of the reported racist abuse towards the
Netherlands
squad.
"Tell me I didn't see this..the dutch team getting abuse already? The tournament needs to start asap&hope this isn't a sign of things to come"
Manchester United
defender
Rio Ferdinand
addresses the reports of racist abuse coming from at a small section of the 25,000-strong crowd who watched
Netherlands
train yesterday.
"How FIFA & UEFA can justify putting major tournaments in countries wid underlying social problems is beyond me!
"Of course every country in the world have social problems, the riots last year, the authorities have just sentenced a group of lads for 90 years between them! So they av been dealt wid, these countries choose to ignore the fact that racial chanting exsist in there country!"
Cardiff City
defender, and cousin of
England
captain
Steven Gerrard
,
Anthony Gerrard
doesn't hold back when it comes to the sensitive talking points.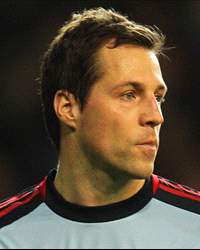 "I hope and believe Denmark will be the big surprise this summer and see Holland, Germany and Spain as the big hurdles to european domination"
Denmark
goalkeeper
Thomas Sorensen
prays for a miracle, but then immediately comes to his senses with
Germany
,
Netherlands
and
Portugal
all, potentially, blocking the Danes' path out of Group B.
"Pulling out weeds in the front of the house. #SoooBored"
Crocked
Italy
striker
Guiseppe Rossi
is definitely not enjoying missing out on Euro 2012. Deary me.
"Steve Clarke is our new manager from what I'm hearing he is a good man and a good coach. Can't wait to meet him and get started."
West Brom
striker
Simon Cox
has welcomed his new manager
Steve Clarke
...
"New gaffer in place now.. Roll on 4th July.. #preseason"
...and team-mate
Steven Reid
joins him.
"Oi oi ladies"
And we finish on
Liam "Ridgy" Ridgewell
's horrendous pulling technique. *shudders*