Liverpool
legend
Kenny Dalglish
, who was sacked from his position as Anfield manager at the end of the
Premier League
season, has congratulated his replacement,
Brendan Rodgers
, on his appointment at the Merseyside club.
The coach had guided Swansea City to an 11th-place finish in the top flight last season despite limited funds while still managing to play fluent, possession football.
Also in Friday's collection of the best from footballers on Twitter, Grant Holt lashes out after the rumour mill goes into overdrive over his desire to leave Norwich City and Cesc Fabregas reveals that the Spainish national team are forbidden from using social media during Euro 2012.
"Congratulations to Brendan and Good Luck to everyone at LFC. Kenny."
Kenny Dalglish
graciously wishes well his successor at
Liverpool
,
Brendan Rodgers
.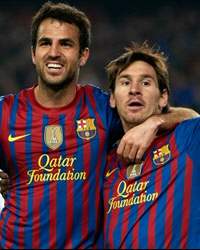 "From today we
are not allowed to use social networks, I wish that the next picture I post will be with the Euro Cup. See you soon!"
Barcelona
midfielder
Cesc Fabregas
reveals that
Spain
are following suit with
Netherlands
by not allowing their players to use social media during the Euros. After all,
Vicente del Bosque
doesn't want word getting out that he has
Lionel Messi
secretly disguised as a Spaniard in his squad!
"Medical tests have been successful, very happy with the evolution! Thanks everybody for your support."
Either something was lost in translation here or, prior to being banned from using Twitter,
Fabregas
revealed his Pokemon-esque powers of evolution. Maybe he'll go from
Spain
bench-warmer to the first team for
Euro 2012
?
"Just to stop the rumour mill again. I have expressed to the board and the CEO that I want to leave the football club. Due to disagreements
.
"I have loved my 3 years at the club and it sadness me to right this but wanted [you] to hear it from me first."
Grant Holt
got fed up of rumours flying about that he had fallen out with
Norwich City
manager
Paul Lambert
and decided to set the record straight.
"Just been out playing golf. Lampard being out is a massive blow for England. I am beginning to worry that with all the injuries and suspensions, we will not make it out of the groups! Hope I am wrong!"
Joey Barton
, after no doubt breaking the course record, joins the rest of us as we wonder what
England
's ever-depleting squad could manage at Euro 2012.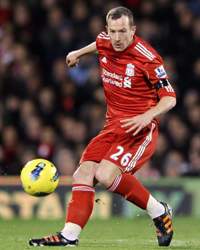 "Just seen Jordan Henderson been called up, buzzing for him a
nd
his family great lad."
Charlie Adam
, evidently over his train-ticket trouble from yesterday, sends his best to
Jordan Henderson
after he was called up to the
England
squad following
Frank Lampard
's withdrawal.
"Students make governments fall, that's why they don't want education. Educated and well intentioned people make real governments..."
Just a snippet of a corking rant from
Manchester City
captain
Vincent Kompany
on corrupt governments in Africa and around the world. In all seriousness, it's worth a read.
"I'm sorry, but some girls need more respect for themselves!"
... Says
Aston Villa
reserve defender
Nathan Baker
, whose profile picture is of him posing half-naked. Nice one, Nathan. Nice one.