Euro 2012
is just around the corner, but if you failed to make the squad or your country didn't qualify, what can you do?
Fear not because, as ever, the footballing Twittersphere is on hand to let you know exactly what to do to keep yourself busy while the your team-mates are off training for the big one.
Snubbed England defender Rio Ferdinand is among those finding ways to pass the time this summer...
"Packing my bags! See u soon geezers"
Don't worry
Chelsea
fans,
David Luiz
is just going on holiday, not to
Barcelona
... yet.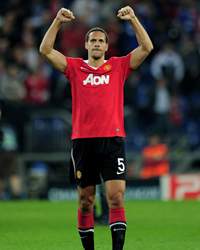 "Landed safely in Bangkok! What a good looking + clean airport! The Humidity just got me in a headlock though! #damp"
Good Beach. Cheap Drinks. Good-looking airport. Just some of the things on
Rio Ferdinand
's summer checklist.
"Got to wonder weather being a chairman of a football club makes sense sometimes. Try to move forward is hard. Hmm."
Uh-oh.
QPR
chairman
Tony Fernandes
gets all cryptic after fielding questions from some disgruntled Hoops fans.
"Missing my boy, never been away from him this long! Get too see him tomorrow so not too bad! Going to watch snatch I think....."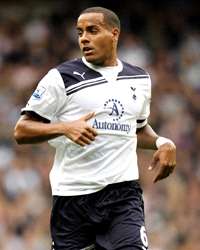 Missing your baby son? Watch Vinnie Jones beat someone up. That's the way
Jack Wilshere
does it.
"Good weather for 1st full session back today, me, daws and @jjenas8 on the comeback trail! Good tan lines off the socks though haha"
Tom Huddlestone
is glad to be back in training but is not so happy at his messed-up tan.
"Lord I would like to be a pin when @R_Lukaku throws. #SafestPlaceOnEarth #NeverHits"
The
Belgium
go bowling for team bonding, not to great success for
Romelu Lukaku,
reveals
Vincent Kompany
.
"I was rubbish while playing bowling with the national team..."
And the
Chelsea
striker confirms.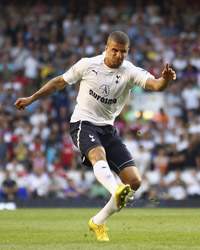 "Enjoyed thrashing @tomclevz23 at COD MW3 Collection 2 Maps today - proper exciting stuff :)"
"Had a good day playing COD MW3 collection 2 maps with @kyle28walker even though he got the better of me!"
No holiday for
Kyle Walker
yet but he's still managing to enjoy himself at
Tom Cleverley's
expense - though the
Manchester United
man takes it well, to his credit.
"Brighton here I come your 5 hours away !! I've brought my Speedos !"
Robbie Savage
+ Speedos = *Shudder*.
"Thank you to everyone for their birthdays messages! All very much appreciated!"
And finally, a belated happy birthday to
Matt Jarvis
from everyone at
Goal.com
!