Also, out-of-contract Norwich City defender Zak Whitbread wishes the Canaries well as Chelsea's David Luiz dreams of the looming Champions League final in Munich
Manchester City
skipper
Vincent Kompany
has revealed he will be supporting
England
at
Euro 2012
, but is looking forward to giving the Three Lions a test when
Belgium
travel to Wembley for a friendly clash next month.
Elsewhere, Alex Oxlade-Chamberlain has thanked his legion of fans for their kind words following his surprise call up to Roy Hodgson's squad for Poland and Ukraine.
Other snippets to feature in this edition of Goal.com's Word on the Tweet include David Luiz's dreams, Charlie Adam's reaction to Kenny Dalglish criticism and Elliott Bennett's Champions League conundrum.
"Guys! Supporting England at the Euros but first, I'm actually looking forward to test your squad a little with #Belgium! June 2nd #Wembley"
Manchester City captain Vincent Kompany declares his backing for the Three Lions in Poland & Ukraine, but is relishing the chance for his nation to test Roy Hodgson's men beforehand.
"Big thank you to everyone for all your support and congratulation messages regarding the Euros..... it means a lot."
Alex Oxlade-Chamberlain is thankful to be part of the latest England squad. Of course, let us not forget the last time an Arsenal winger was the surprise inclusion in a Three Lions' major tou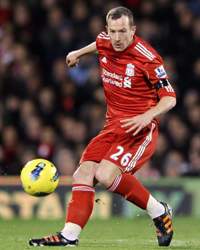 rnament side - when Theo Walcott did nothing but give Sven Goran-Eriksson a good giggle at our expense at the 2006 World Cup.
"People seem to be very concerned as to why I haven't thanked Kenny over Twitter.
"I personally think thanking privately in this situation is appropriate."
Charlie Adam defends his silence over the sacking of Kenny Dalglish. The injured Liverpool midfielder was one of the Scot's failed summer signings, and possibly part of the reason the former Blackburn Rovers boss lost his job on Wednesday.
"I'm dreaming! Do u know about what?.................................................. #CFC"
David Luiz was probably dreaming about an alien invasion, where it's him and his Chelsea team-mates against the world. No? Not the small matter of a Champions League final against Bayern Munich this weekend anyway I'm sure...
"Thanks for all your messages it's been a pleasure to play for a great club who are now back where they belong and been lucky enough to be part of the ride these past 3 years.
"Players, staff and fans have all been different class and wish everyone well in the future!"
Zak Whitbrea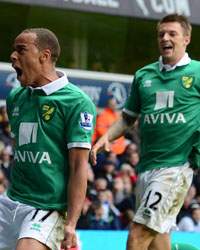 d moved to thank Norwich City's fans after the club revealed they will not be extending his contract.
"Afternoon, tough one 2mos [sic] night, want Chelsea to win because English but would also love to see Spurs in Champs League again!"
One of Whitbread's Carrow Road team-mates in the 2011-12 season, Elliott Bennett, is in a bit of a pickle as to which team to support in the Champions League final on Saturday night.
"Ipswich cineworld cinema again! Dedicator this time!"
And we end this edition of Word on the Tweet with a classic case of footballers being clueless. Sunderland striker Connor Wickham is presumably heading to watch new movie The Dictator at the cinema, not The Terminator-soundalike he thinks he is going to watch.