Manchester United
boss
Sir Alex Ferguson
recently confirmed
Paul Scholes
, who performed a u-turn and came out of retirement in January, will remain at the club for another year.
That news has delighted Gary Neville, but be warned, if his celebration of Fernando Torres' goal is anything to go by, a 'year of pleasure' might be tough on eardrums.
As ever, there's the weird and the wonderful as we recap what's going on in Football's Twittersphere.
"Paul Scholes staying at United. All Football fans have another year of pleasure!"
'AAAUUURRRRGGGGHHHHHHHHHH'
Gary Neville
is delighted with the news that his former
Manchester United
team-mate has agree to extend his playing career by another season.
"Just finished off 2 crazy nights 2 remember! Back in Amsterdam now and refocus with the Dutch squad #Euro2012"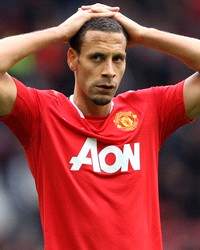 Manchester City
enforcer
Nigel de Jong
is all partied out now and has switched his attentions to Euro 2012 glory with the
Netherlands
this summer.
"Our history is built on coming back to WIN.....its what we do best...I can't wait for the new season already"
Rio Ferdinand
promises better next season next season after final-day heartache.
"I am so proud and so honoured to have been part of the @arsenal team voted the best in the @premierleague #20seasons awards. Fantastic."
Patrick Vieira
reveals his delight after the 'invincible'
Arsenal
side which he was a part of are named the best in Premier League history.
"Day off enjoying #TateModern. Great experience, recomended. #London"
Juan Mata
spends a day looking around the Tate Modern. Who said footballers aren't cultured!
"Nothing worse than that moment when you have just set off for a long journey and u ealise u have forgot something! #U-Turn #AngryFace."
On his way back up north,
Anthony Pilkington
remembers he left a special something in
Norwich
.
"Oh yeah and @IAmJermainDefoe send me a cheque and I will pass it on to @GreatOrmondSt with great pleasure....think it was £5000 mateJ"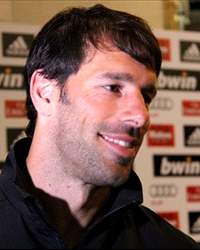 Crocked Gunner
Jack Wilshere
shows a nice side of
Jermain Defoe
after the Spurs striker donates a decent wedge to charity after
Arsenal
finish the season above
Tottenham
.
"Thank you for all the messages and support over the years!! It meant the world to me. Take care. Ruud."
There will be no more horsing around at
Malaga
, or anywhere else for that matter, now
Ruud van Nistelrooy
has retired.
"Just wanna thanks everyone for ur support. Hope will do better next season. Enjoy the summer holidays"
Papiss Cisse
can get better?! Be afraid Premier League, be very afraid.