Arsenal's so-near-yet-so-far Champions League elimination is the hot topic amongst the Premier League's elite as
Goal.com
has a look at all the action from Twitter in the last 24 hours.
Cesc Fabregas, still a Gooner at heart it seems, congratulated his former side on their efforts in the 3-0 second-leg win over AC Milan, whilst Robin van Persie and Thomas Vermaelen heaped praise on the Emirates crowd for their part in the occasion.
Aside from Tuesday's knockout heartbreak, young Gunners Jack Wilshere and Alex Oxlade-Chamberlain expose an illness going around the north London side's squad, Ryan Babel goes dizzy and Rio Ferdinand reveals some unorthodox parenting techniques...
"Incredible support last night, atmosphere was amazing, unfortunate we couldn't get a fourth but proud of our performance #AFC"

"Still struggling with the flu today, on my way home to let my mum look after me lol ! good job we haven't got a game until monday!"
Alex Oxlade-Chamberlain
, who impressed many for
Arsenal
before being forced off with injury, is laid low due to something else entirely the morning after an incredible night.
"I'm very proud to be a gunner tonight we gave everything we had! The fans were incredible best atmosphere I ever experienced thanks so much!"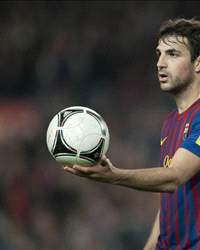 Captain
Robin van Persie
is in agreement with the young star, buoyant despite seeing a chance to even things up go begging in the second half.
"Very proud to be gooner in a day like today! That shows you what passion can do in the world of football... Arsenal fans were immense!"


Barcelona
's
Cesc Fabregas
was glued to proceedings in London as he watched his old side push
AC Milan
so close.
"Good spirit from arsenal tonight. Highlight of the night was gaz nev sayin 'was robinhio out last night' hahha"
Even
Manchester United
midfielder
Tom Cleverley
can't resist complimenting his Premier League rivals, though he is distracted somewhat by former Red Devil
Gary Neville
's withering judgement of Milan's Brazilian forward.
"I feel like I need to sleep for a week,sooo tired! My kids keep waking me up during the night + I am going to put a trip wire at their doors"
His team-mate,
Rio Ferdinand
, is occupied with something else entirely and considering extreme measures to finally find some shut-eye.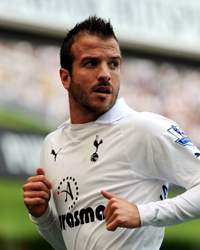 "Food shopping....plenty of fruit to help me fight this illness off!"
Oxlade-Chamberlain is not the only young Gunner suffering - injured
Jack Wilshere
is also wrestling with his immune system.
"Hi guys, great new
s; I'm fit again so will be back with the team tonight!"
Things are going better on that front for
Rafael van der Vaart
, however, who is looking forward to getting back into action for
Tottenham
against
Stevenage
.

"That moment when you wake up in the morning, stand up really fast, get dizzy and start to see colors and lights everywhere. o_0"
Former
Liverpool
forward
Ryan Babel
starts his day on an odd note.