Goal.com cartoonist Omar Momani gives us his unique take on the football news of the day...
It's back! After three months of having to pretend to be interested in other sports, football fans can finally relax and indulge themselves in the return of the
Premier League
this Saturday.
Last year's campaign was one of the most dramatic in living memory, with Manchester City snatching a maiden title victory in the dying seconds of the season.
Yet, with Robin van Persie joining Manchester United, an overhaul at Arsenal, and Brendan Rodgers seeking to kickstart his Liverpool revolution, there is one heck of a stellar cast list for 2012-13 campaign...
The Premier League is back!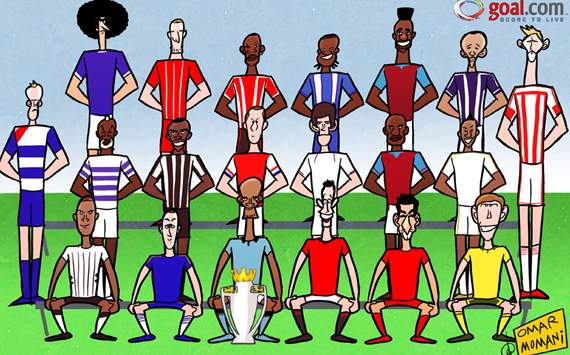 Can you guess who each player is? Give it your best shot in the comments section below!