COLUMN
By Peter Staunton
Given his recent, on-going injury troubles it is easy to forget the chaos that Diego Costa wreaked when he discarded his native Brazil for the opportunity to represent Spain at the World Cup. Much of the talk now revolves solely around the issue of whether the Atletico Madrid forward will be fit to be named in Spain's final travelling party of 23 by Fifa's June 2 deadline. One thing is for certain and that is he will not play against Bolivia tonight in the world champions' penultimate warm-up match.
His ninth-minute withdrawal from the Champions League final against Real Madrid last week may well have been the last time we saw Costa before the new season kicks off with the 25-year-old in the colours of Chelsea or any other team. His efforts throughout a hugely successful, title-winning campaign for Atletico ultimately came at a heavy price. Such was Diego Simeone's reliance on his 36-goal forward, he was rarely afforded the opportunity for meaningful rest and he may now have no choice but to sit out the World Cup which takes place on home soil.
Brazilians may like to think of that possibility as some sort of karmic retribution over his decision to choose Spain over the land of his birth but the truth is, even had he not switched, Costa might not even have been selected by Luiz Felipe Scolari. How lucky for him, then, that he was not picked for Brazil's competitive internationals last summer.
Scolari, earlier this year, was tricked by a Spanish comedian pretending to be Atletico president Enrique Cerezo into revealing on the radio that Costa was only ever going to be his number two pick at centre-forward behind the Fluminense striker Fred. Fair enough, Fred boasts an enviable recent scoring record for the national team and fits the Scolari system well. But in that moment he revealed to Costa, and the world, that he placed little or no value in the Atleti gunslinger.
So, why, then should Costa jeopardise his own chances of playing at a World Cup due to a perceived nationalistic bond that was never going to be reciprocated?
It has taken him a while but Costa has reached the peak of his game. He is a devilish, hungry striker who roughs up and agitates centre-backs as much as they do him. In short, he is an asset not to be dismissed. That is exactly what Scolari did.
And, so, Costa's step must be applauded. His decision was based solely on his football ambition and not on any betrayal of his own land. In fact it is the Brazilians who look to have come out of this all the worse. There was talk, at one stage, of stripping him of his citizenship. It cannot have been easy for Costa but his brave decision was designed only to further his career and not to humiliate Brazil.
Compare Costa's situation, for example, to that of Carlos Tevez and Landon Donovan. Alejandro Sabella and Jurgen Klinsmann, like Scolari with Costa, do not fancy either of those two forwards. Tevez has not played for Argentina in the three years since Sabella took charge of Argentina while USA go without their all-time top scorer and veteran of three World Cups in Donovan.
Tevez is 30. Donovan, despite his receding hair-line and 156 caps, has only just turned 32. Both have been deprived the opportunity to star at the World Cup for, perhaps, the last time. And why? It cannot be said that the decisions of Sabella and Klinsmann are wholly football based. Tevez was consistent all season for Juventus as they clinched a third successive Scudetto while Donovan's experience at this level is unmatched in the US forward ranks.
By remaining 'loyal' to a Brazil coach who had doled out a couple of token friendly caps without ever making a case for making Costa first choice, the striker would only have placed his own World Cup ambitions in peril. He was ignored for the Confederations Cup, the only opportunity Scolari had to tie him down.
Certain footballers at the top level these days are criticised for making decisions based on financial considerations rather than sporting ones but in this case it's totally the opposite. There will be no marketing deals featuring Costa in that famous canary-yellow shirt. He made this decision based on the fact that he believes Spain serves him better in his attempts to match his Liga achievements with the World Cup. It was probably the toughest decision he has ever made in sport.
It is sad that like so many other big names Costa's World Cup is at risk. No doubt if he does miss the World Cup it will lead to gloating at home but Costa took a calculated risk in declaring for Spain over Brazil and avoided the fate of Tevez and Donovan - on the World Cup scrapheap when they should be starring.
Let's hope he's given the opportunity to see if it comes off.
Injuries take gloss off showpiece event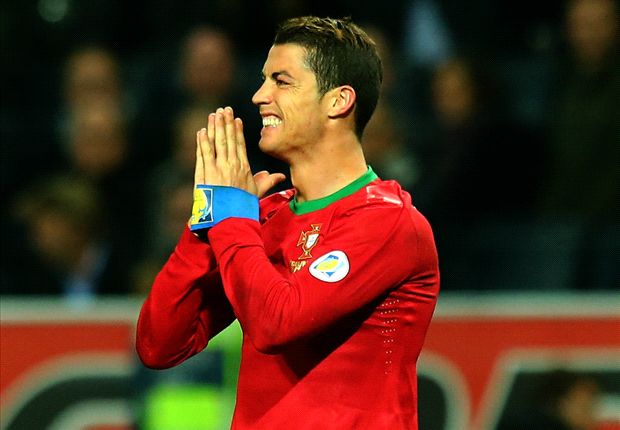 On the subject of injuries, have the stars ever gone into a World Cup in worse shape? All through the contending teams and the also-rans, injury problems abound. Leading them all is Cristiano Ronaldo, who remains on the Portugal sidelines blighted by thigh problems.
The list of those in danger of being absent reads like a Ballon d'Or nomination sheet. Luis Suarez, Arturo Vidal and Radamel Falcao are all in danger of missing out while the likes of Thiago Alcantara, Ilkay Gundogan and Kevin Strootman are already definitively absent. Neymar, Manuel Neuer, Sergio Aguero and others have fitness issues of their own to contend with.
It is a shame that so many of the world's best players are heading to the biggest event the sport has to offer in such bad shape.
That, however, is a consequence of the long season in Europe where elite Champions League teams are now playing, on average, 5.8 matches every month of the season. Factor in training and travel and you realise that these players never catch a break.
Maybe the season before the World Cup should start a little earlier or international players should be excused from all domestic cup duties as a way of avoiding burn out. Football fans the world over want to watch the best against the best.
From niggling injuries to long-term damage, that won't be the case in Brazil.
Palestine on verge of history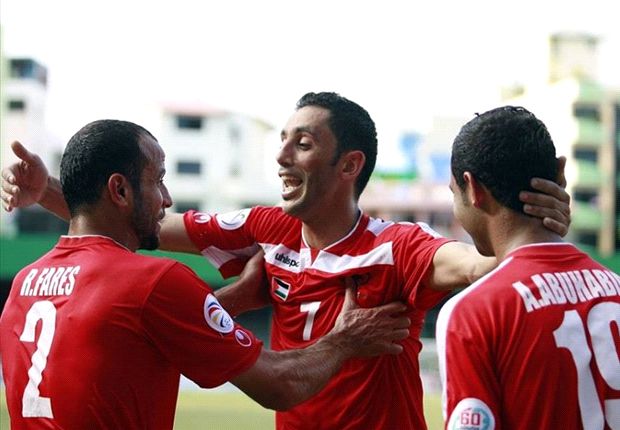 Today in the Maldives, about as far away from the glitz and glamour of the upcoming World Cup as you could imagine, Philippines and Palestine square up in the final of the little-known 2014 AFC Challenge Cup. The competition is for Asian football's lesser lights but the winners will nonetheless qualify for next year's prestigious AFC Cup in Australia.
The final comes at the end of a big few days for football in Palestine. This week, Fifa president Sepp Blatter met President Mahmoud Abbas and the football chief Jibril Rajoub in Ramallah. He also met Israeli prime minister Benjamin Netanyahu and FA head Avi Luzon in Jerusalem. The meetings were part of an attempt to forge better relations between the two and facilitate movement of players and staff in and out of Palestine. Blatter wants both parties to sign a memorandum of understanding while Luzon foresees a 'match for peace' in the near future. There is a long way to go on both counts.
However, given the current challenging infrastructure the Palestinian football has to work with as well as the disparate composition of its national team, qualifying for a first major tournament would be a significant landmark for the team and coach Jamal Mahmoud.