It's difficult not to be patriotic when your national team takes to football's greatest stage. Countries' most indifferent inhabitants suddenly become profoundly passionate, transformed into paragons of pride as 11 of their homeland's finest athletes take to the field to fight for the beautiful game's ultimate prize.
But, like all things, some inevitably go further than others. Looking ahead to the 2014 World Cup in Brazil, Goal has picked out five of the planet's most famous and fanatical fans to get you in the mood. Enjoy.
Colombia's Birdman
El Cole, as he's less commonly known, hails from the Caribbean coast of Baranquilla and is possibly the best known football fan in the world. Dropping out of law school after five years to become his country's number one follower, the Condor suit-donning eccentric has put his life at risk on several occasions – most notably when fellow supporters let go of the rope which allowed him to 'fly' – but maintains it's the best decision he has made in his life.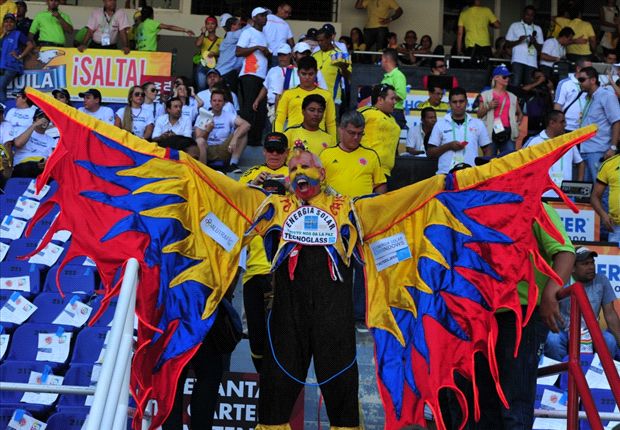 Clement d'Antibes and Balthazar
Or Clement Tomaszewki to use his birth name, was born in Algeria to a Spanish mother and Polish father, but didn't let his mixed ethnicity get in the way of becoming one of France's most recognised followers. Accompanied for years by his faithful cockerel Balthazar, Tomaszewki flocked to every France clash he could until the 2010 World Cup, when travelling and football eventually fell behind in the pecking order to another of his great passions: bonsai.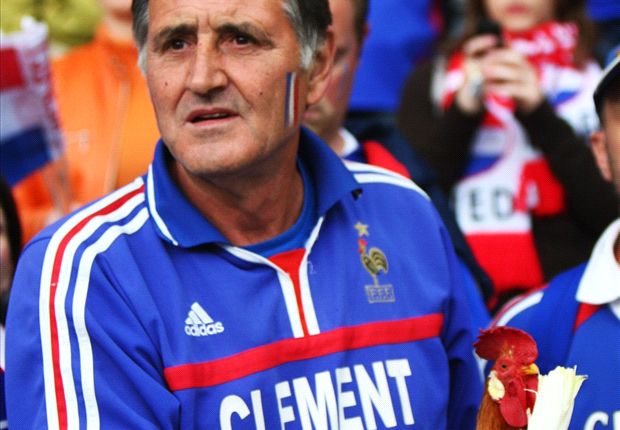 El Tula
Carlos Tula, now in his late 70s, has been following Argentina around the world since Germany 1974 and claims to be the first person to bang a bombo – a large drum – at a World Cup. El Tula is so well received by his countrymen that Pope Fransisco – a fellow Argentine – granted him an audience where previous Popes had declined. Upon meeting God's representative, the unofficial mascot kissed his holiness' cheek and handed him a copy of his personal biography.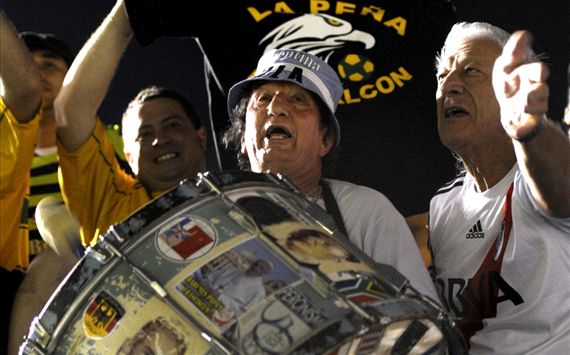 Manolo el del Bombo
Manuel Caceres Artesero has attended over 400 matches with the Spanish national team, always bringing along his trusty bombo. Following la Furia Roja for nearly 50 years, the Valencia local claims to have hitch-hiked almost 10,000 miles during the 1982 World Cup to ensure he never missed a game and to prove to fellow fans that he was not being paid to follow the team around. Anyone wishing to hear the fanatic's stories for themselves can meet up with him in his bar near Valencia's Mestalla.


The Japanese Frog
Existing in a grey area somewhere between fanatic and official mascot, Ippei-kun has been a regular fixture at J2 side Ehime FC's matches since 2009 and has followed the Japanese national team as far as the middle east. The JFA have chosen not to let the frog-costume-wearing supporter into home matches so as not to create confusion – Japan take mascot culture very seriously – leading the Samurai Blue die hard to beat his drum outside the stadium. Dedicated to the point of boasting his own merchandise line, expect to see bug-eyed amphibian cheering on his nation in Brazil this summer.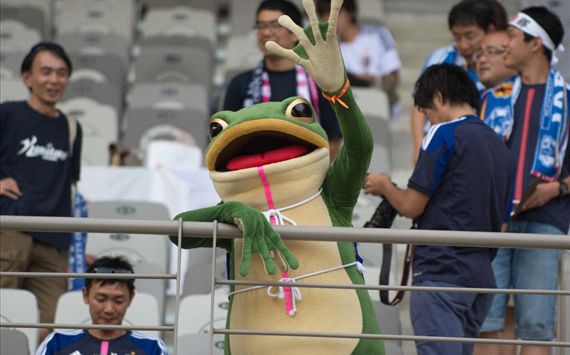 Submit your selfie and your face could appear on the Happiness Flag by Coca-Cola at the FIFA World Cup™. Click here to take part: http://bit.ly/1nSIWcI.

For further details, click here: http://www.coca-colacompany.com/stories/pitch-perfect-photo-opp-cokes-happiness-flag-gives-fans-the-chance-to-join-the-action-in-brazil