TIDYING UP ALL THE LOOSE STORIES IN FOOTBALL THIS WEEK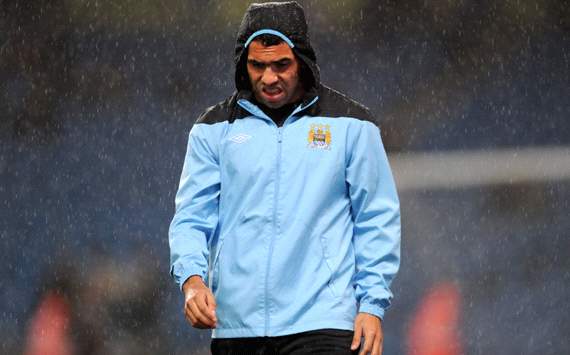 Carlos Tevez's future has been thrown into confusion once again after a proposed move to AC Milan collapsed on Thursday.
But the player is so keen to extricate himself from Manchester City that he is willing to accept a massive £4 million pay cut to push through a transfer to Serie A this month.
Tevez earns a basic £198,000-a-week at Etihad Stadium, which is augmented by win and goal bonuses, but The Sweeper understands that he would be willing take a 40 per cent drop to £120,000-a-week in order to move to Inter, who are now believed to be the only club with a serious interest in signing the Argentine in the current window.
Inter president Massimo Moratti said on Friday that his club had agreed with City to postpone further talks about signing Tevez until after Sunday's derby showdown with Milan.
"Regarding Tevez, City know and I know," said Moratti. "We said a few days ago that we'd discuss it next week. I'm only interested in Sunday's game."
Although the two Milan clubs have both held talks with City about signing the striker in the last two months, it is believed that Inter have always been the more likely destination because Milan favoured a loan-to-buy arrangement, as opposed to meeting the €30m (£25m) valuation that the Premier League club have set for the 27-year-old.
Nevertheless,
The Sweeper
has been told that there is still a long way to go before an agreement is reached and Tevez is regarded as marginally more likely to remain a City player at the end of the window.
FULHAM RELUCTANT TO SELL ZAMORA AND JOHNSON TO HUGHES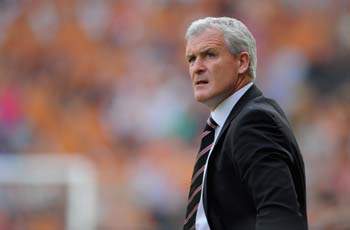 Neil Warnock
was sacked as QPR manager not only for a horrible run of results but partly to allow the better connected Mark Hughes time to attract new players this month.
However, such is the bad blood that exists between Hughes' camp and the Fulham board, the Welshman is unlikely to be allowed to plunder players from his most recent employers.
Rangers have had a bid for Andy Johnson rejected and have enquired about Bobby Zamora but, according to one source, would have to pay above the market rate to take the pair across west London.
"The goalposts have slightly moved following Hughes' appointment," The Sweeper has been told. "There is a lot of bad blood between him and Fulham. They would have sold AJ (Johnson) to QPR before he took over but they are extremely reluctant to now. It is the same with Zamora."
Johnson has also been the subject of a bid from Blackburn Rovers but would prefer to remain where he is living and would not go to the Lancashire club out of choice.
Fulham will consider offers of £5m-plus for Zamora this month but, other than QPR, the greatest interest for the striker is from Sunderland.
Like Johnson, Zamora is reluctant to move home and could bide his time until the summer before making what is now regarded as his inevitable departure from Craven Cottage.
DARREN BENT KEEN ON A RETURN TO LONDON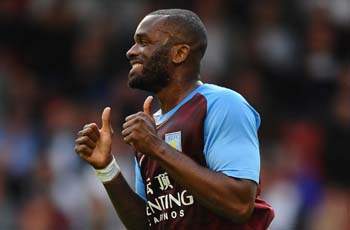 There
has been much fevered speculation about Darren Bent heading for Liverpool before the January window slams shut.
But The Sweeper understands that the England striker would prefer a return to London, home of his former employers Tottenham and Charlton Athletic, if Aston Villa were to receive a bid that matched their outlay of £18m rising to £24m 12 months ago.
Spurs are out of the question while Harry Redknapp remains at the helm and Bent's price tag and salary expectations almost certainly rule out cash-rich but miserly Arsenal.
That leaves only Chelsea as a feasible capital destination for the striker, an intriguing but unlikely possibility, certainly this month.
One of Didier Drogba or Salomon Kalou, possibly even both, would have to be eased out of Stamford Bridge for a Bent move to get off the ground.

WEST HAM FOOTING THE BILL DURING BENTLEY REHAB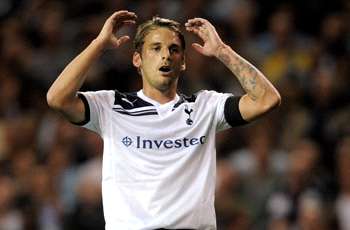 David Bentley has returned to his parent club Tottenham for rehabilitation as he steps up his recovery from a knee operation that is likely to keep him on the sidelines for another three months.
But the conditions of his season-long loan to West Ham mean that it is the east Londoners who are footing the midfielder's wage bill during his absence from the team.
Bentley earns £40,000-a-week, a sizeable hole in the Championship club's budget as they pursue reinforcements in the January window.
Follow Wayne Veysey on