TIDYING UP ALL THE LOOSE STORIES IN FOOTBALL THIS WEEK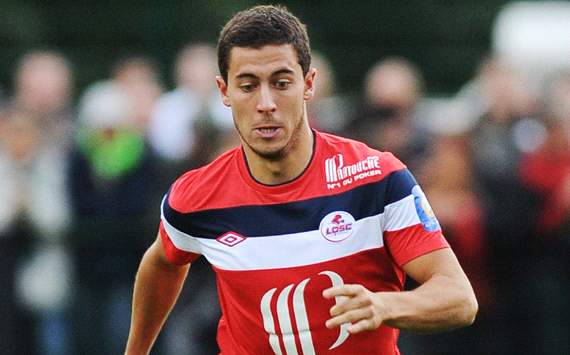 As one of the most coveted young players in Europe it is little wonder that
Eden Hazard
's head has been turned by the continent-wide stampede for his signature.
Although the Belgian playmaker, 20, has said he will complete the season at Lille before going "to the next level at a big club", The Sweeper has been told that he changes his mind every week about his future plans.
"One week he says he wants to leave in January and the next he says he wants to stay," explained a source close to the player. "He is always changing his mind. I have heard him say he wants to leave in January and I have also heard him say that he will stay until the end of the season, or maybe even longer. It all depends how he feels at the time."
Hazard, who is represented by a management team in Italy and Frenchman John Bico, who is not a Fifa-licensed agent, knows only too well that his circumstances are also partly beyond his control.
Lille, who tied the player to an extended contract last summer that runs until 2015, value Hazard at around €40 million (£34m), a sum that would be beyond all bar Europe's elite clubs.
Spanish giants Real Madrid and Barcelona, Premier League trio Chelsea, Arsenal and Manchester City and Bayern Munich are among the clubs seriously looking at the player but Hazard has told friends that his heart will not rule his head.
"If he leaves Lille, it will be to play and not be on the bench," the source added. "That is a problem at Real Madrid. He dreams of going to Barcelona but that is difficult for him, also. He loves Arsenal and was a target for Chelsea and Bayern last summer but Lille did not receive a single concrete proposition."
Reports of a pre-contract agreement with Real Madrid have been denied by Lille, Real and the player himself, although many believe that the influence of Zinedine Zidane, the Spanish club's director of football who is a firm admirer of Hazard, could be crucial in securing any future deal.
DIABY SUFFERS 27 INJURIES IN FOUR YEARS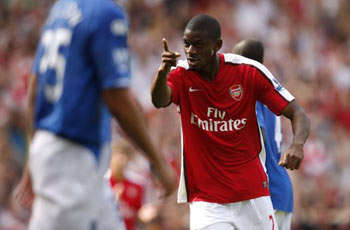 Since fracturing his right ankle at Sunderland in May 2006, an injury that jeopardised his career and kept him out for eight months, Abou Diaby has never been far away from the treatment table.
Astonishingly, the 25-year-old has suffered from 27 different injuries over the past four-and-a-half years, many of them stemming from the original brutal challenge from Dan Smith, who is now retired from professional football.
Diaby has suffered from seven foot or ankle injuries and underwent surgery on his ankle in the summer, an operation that went smoothly but he has now been ruled out until the end of November by Arsene Wenger after suffering two relapses to his left calf.
THIERRY HENRY EARNS £120,000-A-WEEK IN MLS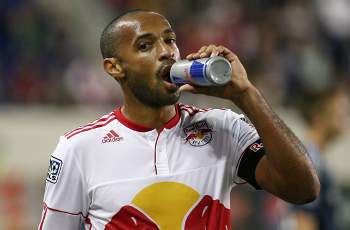 Thierry Henry's dream of title-winning glory in his first full season in the MLS was dashed when LA Galaxy, inspired by his friend and fellow 'designated player' David Beckham, defeated the New York Red Bulls in their Western Conference semi-final on Thursday.
Given the Red Bulls' go-for-broke budget, reckoned to be the biggest in MLS history, the season has been one of considerable underachievement.
Critics have taken fire at the over-reliance on players in their mid-30s, including Henry and Rafael Marquez, many of them earning mega salaries.
The Sweeper understands that Henry's contract is even higher than reported and is actually worth an eye-watering $10m-a-year, equivalent to £120,000-a-week. Half of this is believed to be paid for by the MLS franchise and the other half by title sponsor Red Bull.
This is more than Henry, 34, earned at Arsenal during his formidable peak, other than the exception of the Frenchman's final year at the club.
After rejecting the opportunity to move to Barcelona in 2006, Henry signed a new, four-year contract that included a £5m signing-on fee, which was paid up front rather than across the entirety of the deal, meaning that he effectively earned £200,000-a-week in final season with the club.

LUKAKU GETTING PLENTY OF CAPITAL FROM LONDON LIFE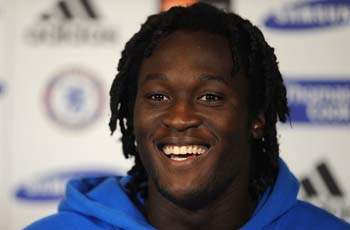 He has started just two games for Chelsea – both in the Carling Cup – since his summer move from Anderlecht but Romelu Lukaku is adapting well to life in London.
The 18-year-old is living alone in an apartment in the capital after family plans for either his father or mother to live with him were abandoned so they could stay in Belgium with his younger brother Jordan, who is also in the Anderlecht set-up.
Talk of a possible loan move in January is understood by The Sweeper to be wide of the mark, even though Lukaku was not included in Chelsea's Champions League squad for the pre-Christmas group stages.
The teenager, who is said to be a popular member of the squad, is confident he will get far more opportunities in the second half of the season given the uncertainty that surrounds the futures of Didier Drogba, Nicolas Anelka and Salomon Kalou.
JONES PRICES HIMSELF OUT OF POMPEY POST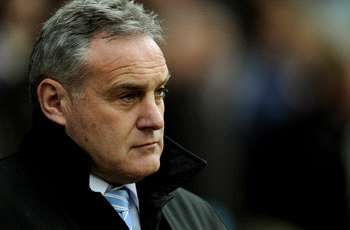 Dave Jones was the early favourite for the vacant Portsmouth post but it appears that the financially-stricken south coast club cannot afford to take on the 55-year-old.
Jones was sacked by Cardiff City last summer but he remains on the club's payroll thanks to the 12-month notice period in his contract, which still has seven months to run.
Those clubs hoping to tempt Jones to forgo his Cardiff entitlement will have to be big payers. Jones was the Championship's highest paid manager last season on a salary believed to be worth £750,000-a-year.