TIDYING UP ALL THE LOOSE STORIES IN FOOTBALL THIS WEEK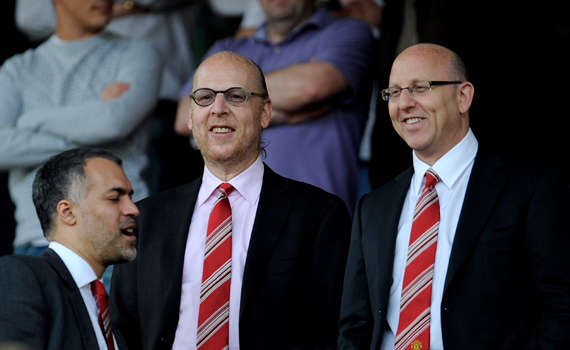 Rumours of the Qatar royal family taking over
Manchester United
have gathered pace following the deferral of the club's flotation on the Singapore stock exchange.
But senior club sources have backed up the recent categoric denial of Sheikh Hamad bin Jassim bin Jaber al-Thani, a Qatari royal and the country's prime minister, by pointing out that such a deal is impossible because Uefa rules forbid it.
The Sweeper understands that the Qatar Investment Authority (QIA), which runs the country's multi-billion dollar sovereign wealth fund, would only be able to purchase a maximum 49 per cent stake in the world's most expensive club.
This is because QIA acquired a 70 per cent controlling stake in Paris Saint-Germain in May, a deal they followed up by funding a Manchester City-style refurbishment of the Ligue 1 club that included the French record buy of Javier Pastore for £37 million.
Article 3.01 (c) of Uefa's regulations states that in order to ensure the integrity of the Uefa club competitions "no individual or legal entity may have control or influence over more than one club participating in a Uefa club competition". Such control or influence is defined as "holding a majority of the shareholders' voting rights" or "being a shareholder and alone controlling a majority of the shareholders' voting rights pursuant to an agreement entered into with other shareholders of the club".
In the case of QIA, who are using football to improve Qatar's international standing and enhance its image as a global sports mecca, Uefa has confirmed that the investment vehicle would not be able to go beyond the 49 per cent threshold if it was to invest in United, who were valued at £1.13 billion by Forbes in its 2011 Soccer Valuation survey.
Nevertheless, The Sweeper has been told that Qatar's interest in acquiring a stake in the world's richest club is genuine and that talks have been held between QIA and representatives of the Glazer family, United's current owners.
Sources anticipate further negotiations between the two parties, which could result in Qatar acquiring a minority holding in United.
BERNIE REJECTED CHANCE TO GAMBLE ON ARSENAL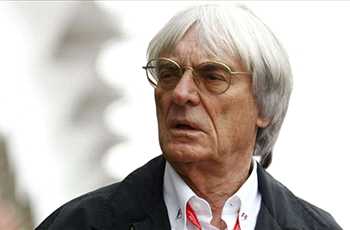 While Manchester United's ownership remains in flux, the stewardship of Arsenal, who Forbes rate as England's second richest club and the third in Europe overall, is relatively calm.
Arsenal posted another set of impressive financial results on Friday but there remains little insight about the long-term vision of owner Stan Kroenke, despite him granting a rare interview to coincide with the release of the end-of-year accounts in which he emphasised his admiration and support for Arsene Wenger.
However, supporters concerned about the ambitions of Kroenke may console themselves that Formula One supremo Bernie Ecclestone is not at the helm.
The former QPR owner, who sold up to Tony Fernandes in August after overseeing a tight rein on the club's spending following promotion, enquired about buying Arsenal in 2007 shortly before his Rangers takeover, at a time when Kroenke only had a minority holding.
But he was put off by the market value of the north London club and opted to make his move into football in Shepherd's Bush.
Not that Ecclestone saw it as anything other than an investment. On the rare occasions he attended a match at Loftus Road, much to the amusement of those in the director's box, he would arrive shortly before kick-off, make a bet and then leave after 20 minutes claiming "he already knew what the result would be".

ADVANTAGE ARSENAL AS WAGE BILL DWARFS RIVALS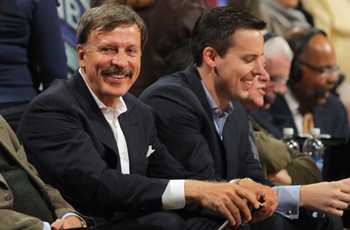 Arsenal are preparing for Sunday's north London derby against resurgent Tottenham with many casting them in the role of underdogs.
Yet it should not be forgotten that Arsene Wenger's team have a huge competitive advantage over their neighbours down the Seven Sisters Road.
Arsenal's latest financial results reveal that their wage bill rose to £124.4m for the year ended May 31, 2011. Spurs have not yet released their accounts for last season but in 2009-10 their salary bill was a relatively parsimonious £67.1m, nearly half that of their rivals.
Only Chelsea (£173m), Manchester United (£153m) and Manchester City (£133m) pay their staff more than Arsenal, according to the most recently published results of each club.
Given these figures – Liverpool and Aston Villa also have bigger wage bills than Spurs – there is a strong argument for saying that Harry Redknapp's team punch above their weight, especially as history shows that league position and success are more closely correlated to wages rather than transfer fee costs.

It will perhaps have not gone unnoticed by Luka Modric and his representatives as they begin contract talks that Abou Diaby and on-loan trio Nicklas Bendtner, Manuel Almunia and Denilson all earned more than the Croatian's £45,000-a-week wages last season.

CARRAGHER WILL BE A LEADER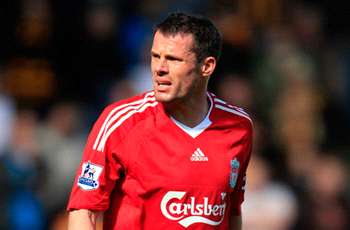 Over 1,000 senior figures from the world of football will gather at Stamford Bridge next week for the increasingly influential Leaders in Football conference.
The keynote address at the two-day event will be delivered by FA chairman David Bernstein but those who like their opinions to be unfiltered will just as eagerly await the appearance of Liverpool's Jamie Carragher.
Carragher's good friend Danny Murphy ruffled a few feathers last year with his claim that managers – he pointed the finger specifically at Stoke City, Wolves and Blackburn Rovers – were to blame for the rash of dangerous tackles in the game.
Not that Murphy is anti-authority. The Sweeper understands that the Fulham captain was keen to replace Mark Hughes as manager when he resigned at the end of last season. One suggestion, that Murphy could have paired up with Carragher in a Liverpool-reared dream team, never got off the ground because Fulham had already set their sights on Martin Jol.