By
George Ankers
DROP EVERYTHING: BALE ALERT

OH NO! Oh, goodness, no! Gareth Bale's injured? Aaah! Is he OK? Was it his ankle? How bad was it? How pained did his face look? Was the stretcher carried evenly to avoid further damage?
Oh no, look at that grainy freeze-frame. He's out for weeks. Months, maybe. His whole season's over. Will he be back before or after we're all vapourised by North Korean nuclear war? What does that do to his Player of the Year chances (the injury, not the nuclear war)? Will he come back at 100 per cent? Is it all downhill from here?
Sweeping statements of the week


Fernando Torres is back.

John Terry is finished.

Tottenham's season is going down the toilet.

Gareth Bale is a big-game bottler.

The Europa League is better than the Champions League.

Joey Barton is worth your attention.

Yaya Toure is only in it for the money.

David Beckham remains demonstrably world-class.

All of the above is irrefutably true.
WWLTW
fell a bit like that once and it really hurt but Bale is really fast so did it hurt more? Or does that actually help for some complicated medical reason?
And Tottenham! Oh no, what does this mean for them? Will they be able to reach the semi-finals now? Will they be able to stay in the top four? Will they stay in the top half? Will they finish below Harry Redknapp, proving him right after all? Who's going to play up front with Bale out? How does this affect his transfer prospects? Would Real Madrid want someone tainted by injury problems? Does it take £1 million off his asking price?
Come on, then, what's happening? Is he alright? It's 10 minutes after full-time, we demand answers! Is he up and about? Is he still on the stretcher? Is he in hospital? Is he going to have a scan? If so, what will the results be? Could it be a symptom of anything much more serious? Is it contagious?
When Sandro got injured, Andre Villas-Boas initially said that it was "nothing serious". He was out for the season. Now he says Bale shouldn't be out for more than a couple of games. Is he lying? Is he double-bluffing? What's your agenda here, Andre? You can't fool us! We know what we saw except for what exactly it was that we saw.
In other news...

Tottenham nearly completely Baseled up their Europa League chances. What
WWLTW
found particularly interesting about the Swiss' tactics was
NO HURRY UP WHAT HAPPENED TO BALE TELL US NOW?!?
Photo of the week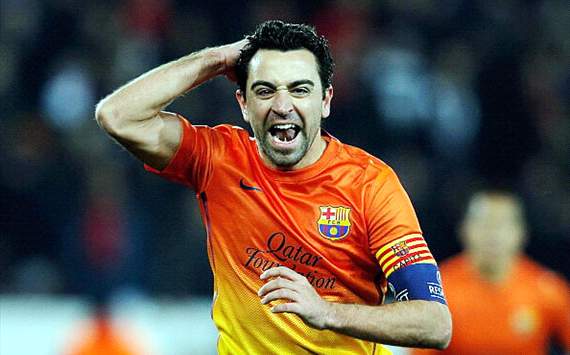 "I've just realised what I'm wearing!"

QPRIP
Goodbye, QPR. This may seem a little early to wave you off but, well, your Premier League status is as dead as a dodo in a blender. You will play more games this season but
WWLTW
will be too busy watching different ones to pay any attention.
Some may look back at the Rs' stay in the top flight in reflection, wondering if other clubs could learn from their mistakes. The answer, of course, is that they could not.
After all, who could have thought that a squad vastly divided by inequality of salary would fail to gel? Who could have expected that the atmosphere might deteriorate if a footballer parachuted in for £100,000 per week did not perform like a superhero? Who could have anticipated that 11 managers in less than five years would create damaging instability?
CARLOS IN THE COMMUNITY

HOW BEST FOR TEVEZ TO ATONE?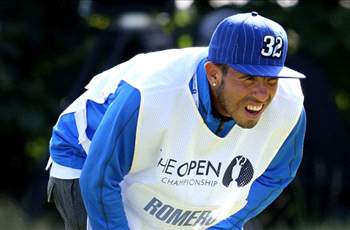 A full 250 hours of community service, you say? For many, this might mean picking up litter or cleaning graffiti from walls but WWLTW senses a rare opportunity. How often is a footballer forced to serve the community? This column estimates that 250 hours could be split between caddying for 62 fans who have been priced out of the Etihad Stadium in recent years on 18 holes of golf at Tevez's favourite course. And he should buy them ice cream in the clubhouse afterwards, too.
And certainly nobody could have predicted that Harry Redknapp would be installed and take them even further away from safety than when they started before yapping about the England job again to make himself look better ... right?
So, at least while QPR and their fans suffer a financial megacrash, having missed out on next season's bumper TV deal, we can all take comfort from the fact that nobody could have prevented this.
Kompany policy
The generally accepted story was that Mario Balotelli was the problem.
Crazy Mario, sets off fireworks, fights with his manager, sell him! Well, Mario is firing on all cylinders at AC Milan and Roberto Mancini is still squabbling with his players. Who's crazy now?
Admittedly,
WWLTW
has never been a professional footballer but, if your club only have the FA Cup left for which to play, making the effort to return from injury in time to represent your country seems like a sensible plan of action. Apparently the Italian disagrees and now Vincent Kompany is in the doghouse.
Really, Roberto?
WWLTW
likes you. You have masks made of your backroom staff; this is a rare quality in a Premier League manager and must be encouraged. But if you're going to say things like "it is impossible to win the title" you may have to come to terms with players not taking the league as seriously as they do patriotism.
And, you know, even if Kompany did tweak a gladductoral squawking muscle (or whatever they're called) while on international duty, you have Joleon Lescott waiting in the wings. You've been scowling and throwing pebbles at him all season. Give the man a break, eh?
Follow George Ankers on