By
George Ankers
Hodgson needs some PR training
Never meet your heroes, kids. It's not that they'll disappoint you; it's just that if you talk to them about anything relevant, the story will find its way to the press and they'll resent you forever for having the audacity to speak up.
Alas, such was the misfortune that befell Roy Hodgson on Wednesday when he was overheard telling passengers on the Tube that he would not be picking Rio Ferdinand in the England squad.
At this point it's worth lamenting that the England manager, essentially the
de facto
king, was forced to take the Tube. Where was his Batmobile? When
WWLTW
applied for the job in February, it assumed that there would be a Batmobile. It's just as well that its application was overlooked due to its criminal record.
But let loose on public transport he was and, predictably, Hodgson was immediately beset by his adoring public. Furiously they grasped at him, desperate to touch their idol, each tugging him in their direction hoping to inhale his managerial musk. The perils of celebrity, indeed.
What else we learned this week...


Michael Owen has a soul! "It feels like a slur on my character and integrity to hear people questioning my desire," the Stoke City forward (still hard to get used to, that one) blogged furiously about those claiming that he's more into his horses than football.

That said, this from the man who claims to be excited about playing alongside Dean Whitehead. Pinch of salt.
Through all of this fanboyish fervour, it's understandable that Hodgson would not have been able to keep mum. Understandable – but not good enough. If you're going to take public transport as the England manager, there will be questions, so you've got to learn how to answer them smartly.
WWLTW
knows all about dealing with such queries. Barely a week goes by when someone doesn't collar it on the bus, asking when Nick Price will be back.
Roy simply needs to learn how to answer: "Actually, Nick still plays professionally but, at 55, his backswing has lost its bite and he's mostly focusing on his range of golfing apparel now. Realistically it's hard to see him re-entering the world rankings, having dropped out of even the top 1450 some time ago. Still, what about that 1994 PGA Championship, eh?"
As long as you answer the wrong question with enough gusto to convince your interrogator that he's not getting any more out of you, the story stops there. Be aware, Roy. Be Tube-smart.
Photo of the week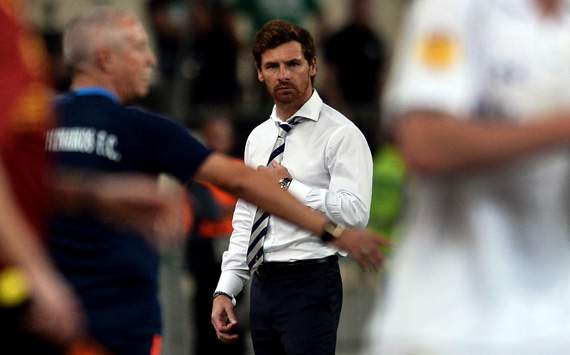 "Hang on ... why am I wearing two watches?"

Sir Alex's conspiracy is a curse, not a blessing
WWLTW
had not properly appreciated before this week just how hard it must be to be Sir Alex Ferguson.
Previously, this column had always assumed that the Manchester United boss had got it pretty darned good. Swanning all over the place, powered by the fountain of eternal youth that he apparently discovered in the spring of 2002. Pulling his network of strings to manipulate every official and administrator in the land to do his bidding. The easy life.
Reignited by Jonjo Shelvey's sending-off at Anfield, wacky theories have been bouncing all over the place about Sir Alex being the mastermind of a massive conspiracy.
WWLTW
can exclusively reveal, despite what some journalists would insist, that these theories are all true.
What Michael Ballack learned this week...


Poor Michael Ballack will seemingly never stop coming second. After a long career of glorious runner-upmanship, the midfielder couldn't even become the most high-profile German sporting retiree this week as Formula 1 legend Michael Schumacher upstaged his announcement with one of his own.
Well, almost.
When Neven Subotic was judged to have handballed in the last minute of normal time, despite having had the ball kicked at his helpless arm from a distance shorter than a gnat's shmurphler, the truth was exposed. Manchester City getting an undeserved equaliser would not have been in the watching Sir Alex's plans, yet they got the dodgy decision that turned it around.
Clearly, the United manager caused said miscarriage of justice just by being present in the stadium. He's not trying to influence referees; he is cursed to precipitate shady decisions wherever he goes.
Sir Alex's life must be hell. No romantic breakfast in bed with Mrs Ferguson; Howard Webb always shoes up to award her a yellow card for looking at him funny. Always sleeping through his alarm clock because Martin Atkinson added on an extra 15 minutes. No wonder that he's so angry all the time.
Stand easy: Newcastle are crazy again
It's
WWLTW
's fault. Less than a week after tentatively labelling Mike Ashley England's most responsible owner and Newcastle a disturbingly sensible club ... they've really responded in style.
What we will learn this weekend...


Brendan Rodgers is really bad at videogames. Much embarrassment is had at Anfield when it emerges that the Liverpool boss has accidentally set his joystick to control the wrong team in all of their matches. "I was really proud of masterminding another brilliant comeback," the Ulsterman says after letting a four-goal lead slip to lose at home to Stoke. "It never occurred to me that I might be player two."
The club announced on Wednesday that they have enlisted the services of their own official superhero, called –
WWLTW
kids you not – Whey Aye Man.
The Toon's very own Avenger has a ripped six-pack, a black-and-grey-striped afro, a burglar's mask and his club-branded underpants worn over the top of his trousers. So far, so David Luiz.
Whey Aye Man boasts, say Newcastle, "the speed of Hatem Ben Arfa, the strength of Shola Ameobi and the reflexes of Tim Krul". Presumably those attributes help him to do ... well, whatever it is that he's supposed to do. He seems too positionally indecisive to be of use to Alan Pardew's first team, that's for sure.
The club are heartily encouraging fans to head to their superstores and spend a whopping £49.99 on a Whey Aye Man (
WWLTW
just can't stop saying it) costume – which is "ideal for nights out and stag dos and will also make an eye-catching outfit for home and away games".
The fact that most Magpies fans seem much happier wearing as few clothes as possible at matches appears to have been lost on the Toon's marketing team.
Follow George Ankers on