By
Jamie Dunn
Eden Hazard should heed Guns N' Roses' warning
Back at the start of the 21st century,
WWLTW
lost countless hours to computer game Project Eden, an in-depth first-person shooter of sorts in which you controlled a four-man team and solved a series of puzzles.
This new Project Eden though – Project Eden Hazard – has grown pretty tiresome over the past 12 months. The Lille forward was due to announce where he would be heading in the summer after the final game of the Ligue 1 season, in which the Belgian scored a hat-trick in the first half by the way.
Admittedly,
WWLTW
was waiting and eager to know which side of Manchester the uber-talented, rabona-performing playmaker would be moving to, but instead, Hazard announced only that he is yet to make up his mind. Chelsea's victory in the Champions League, it seems, making the Blues an attractive proposition again.



Tweet of the Week

"I was rubbish while playing bowling with the national team...""

- Nothing has gone right for Romelu Lukaku since his move to Stamford Bridge

Having previously flirted with Tottenham and Arsenal, Hazard has now narrowed his potential destination down to Manchester United, Manchester City and Chelsea – which in itself is testament to how superbly talented the Belgian appears when he is in the mood - and will make a decision based on the amount of playing time he is expecting to get.
Hazard should learn from what happened to Guns N' Roses. Axl Rose kept people waiting for Chinese Democracy for 15 years and eventually, they all stopped caring. Proof then, that it does not matter how good you are, people will eventually grow tired of waiting.
Strike while the iron is hot, Eden, before it is too late!
Gary Neville could end up as England right-back again
What we will learn this weekend...


England suffer an embarrassing 4-0 defeat to Norway. Pundits and fans alike call for Roy Hodgson's head, with Harry Redknapp declaring the former Fulham boss unfit to lead England into Euro 2012.

Alternatively, England put in an impressive performance and win 4-0 in a friendly against Norway. Pundits and fans alike call for Hodgson to be knighted, while Harry Redknapp declares he always thought the former Fulham boss was the right man to lead England into Euro 2012.

Eden Hazard still will not unveil which club he wants to move to.
It is a good job Roy Hodgson has appointed Gary Neville as part of his coaching staff for Euro 2012, because England are fast running out of full-backs.
First, Kyle Walker was ruled out of the tournament with a broken toe before Hodgson could even announce his squad, and now Glen Johnson has missed two training sessions with an infected toe. It is always the toe when it comes to England and major tournaments.
So, unless Hodgson pulls a Roberto Martinez and switches to the universally-adored 3-4-3 formation right at the death of his preparations, England will have to rely on jack of all trades and master of none thus far Phil Jones, or a late call up for Liverpool youngster Martin Kelly. Sorry, Micah who?
It is lucky, then, that Neville has shown a willingness to get his kit on and take part in training in the sessions ahead of friendlies with Norway and Belgium. In a press conference on Thursday, Joleon Lescott said the former Manchester United defender was quick to pull his bib on and get involved again.
That Hodgson is so cunning. Obviously, this was all part of his plan to get Neville back into the England squad just in time for Euro 2012.
WWLTW
is on the way to the bookmakers to place a hefty bet on Roy's red and white army right now.
In the defence of Joey Barton...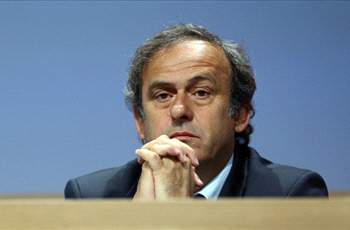 Quote of the Week

"No, they have not been punished. They know the rules; they should have been third and not fourth."
- Uefa president Michel Platini has no sympathy for Tottenham after they finished fourth but missed out on the Champions League.

And now, in a totally unprecedented move which signifies a dive into uncharted and unfamiliar waters for this column,
WWLTW
will defend the actions of Joey Barton.
Print it out, laminate it and keep it somewhere safe, because this column is about to become a collector's item which despite existing almost entirely on your computer screen, could eventually be worth thousands, such is its rarity.
Barton was given a 12-game ban for his actions in QPR's 3-2 defeat to Manchester City on the final game of the season.
The elbow to Carlos Tevez earned the midfielder a three-game suspension, with a further match added due to the subsequent red card being the 29-year-old's second of the campaign.
But it was his reaction in the melee that ensued, sending a half-hearted knee into a protesting Sergio Aguero and pointing his head in the general direction of Vincent Kompany which landed Barton with further disciplinary sanctions, leading to another eight games out of action next season.
Now,
WWLTW
does not condone Barton's actions in sending an elbow into Tevez, or inviting Aguero to make a dog's dinner out of what was essentially minimal contact. You reap what you sow and all that.
But when you consider that Tevez appears to have escaped any action for his provocation of the protagonist of the piece despite swinging his arms at the former Manchester City man like Dhalsim from Street Fighter gone rogue, and that Chelsea defender Branislav Ivanovic was only given a three-game ban for punching Wigan's Shaun Maloney in the kidney, 12 just seems a tad harsh, no?
Still, you can not win with Barton, so no doubt if you told him you were on his side, he would call you an odious cretin, quote some Nietzsche, put some headphones on and drown out your existence with The Smiths'
Still Ill
.
To paraphrase
Still Ill
: Does Joey's body rule his mind or does Joey's mind rule his body?
WWLTW
doesn't know.
HERE'S SOMETHING YOU DON'T SEE EVERY DAY...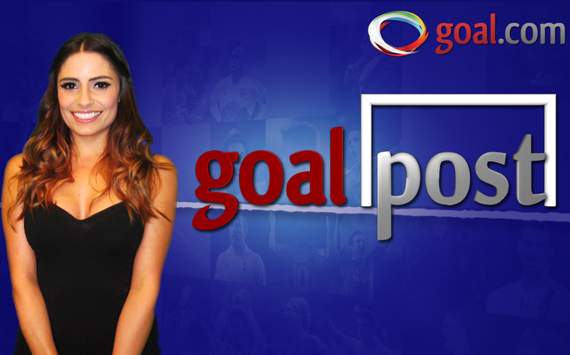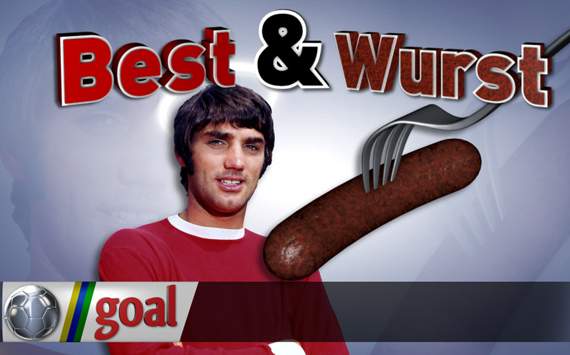 Starring Layla Anna-Lee with

Euro 2012 plans, Balotelli's barnet, and Kevin the psychic chicken





Funnies, bloopers & magic from the world of football


CLICK THE IMAGES TO WATCH ON OUR OFFICIAL YOUTUBE CHANNEL!