The former Liverpool manager's squad announcement was met with predictable disappointment, while his former club said goodbye to their king in the harshest way
By
Jamie Dunn
Roy Hodgson is not a miracle worker
It was inevitable, but the announcement of
Roy Hodgson
's
England
squad for
Euro 2012
on Wednesday was met with a collective groan of disapproval audible across the land. It was the sound of millions of people simultaneously reading the name 'Stewart Downing.'
Poor Stewart Downing. His inclusion in the squad, coupled with Michael Carrick's omission – through his own design, according to Hodgson – has epitomised the general feeling surrounding the 23 players charged with…well, it is not entirely clear what this bunch is expected to do, which might be a good thing.
But the names suggested to come into the squad in place of the likes of Downing, Andy Carroll and Gareth Barry formed a list of veritable one-season wonders with no international experience: Leon Britton, Grant Holt, James Perch (James Perch! JAMES PERCH?!) among others.



Tweet of the Week

"Day off enjoying #TateModern. Great experience, recomended. #London"

- Juan Mata takes in some British culture, learning about Damien Hirst rather than Geoff Hurst.

WWLTW
acknowledges Downing's now infamous lack of assists this season and is all for bringing in some new faces to shake up a squad in need of some renovation, but please, one step at a time everyone. We got John Ruddy and Alex Oxlade-Chamberlain, which for this column is enough for the time being.
Would England have fared any better with any of the above names in the squad over the summer? It is highly unlikely. Hodgson is no miracle worker.
Nothing says it is over like an 'unfollow'
What we will learn this weekend...


The moment of truth is upon us: the Champions League final. Chelsea vs Bayern Munich.

Will Roberto Di Matteo finally deliver Roman Abramovich's most coveted prize? Will Didier Drogba spend more time vertical or horizontal at the Allianz Arena? Will John Terry gradually take over as the game progresses?

Tune in to find out!
Kenny Dalglish's somewhat underwhelming second coming as Liverpool manager came to an end on Wednesday after talks with the club's owners in Boston.
A League Cup win and FA Cup final berth were not enough to save the Anfield legend from being made the scapegoat for what was, in the Premier League if nowhere else, a disappointing season.
And if there were any doubts as to what terms Liverpool chief John W Henry and Dalglish ended their relationship on, it became all too apparent as the FSG chief apparently clicked 'unfollow' on the Scot's Twitter account. In this crazy, modern world we live in, this is surely the coldest of cold shoulders.
Dalglish will have surely noticed, too, as he took to Twitter to send a genuinely moving and poignant message to all the well-wishing Liverpool supporters on the social networking site, reminding us all that, while he may have come across as the prickliest of the prickly in his pre- and post-match interviews, he is still a ruddy Anfield legend.
Now though, the Scot is sure to be sitting at home on Facebook, wondering why Henry's status updates have suddenly disappeared from his newsfeed, checking his friends list exasperatedly, before sending the Boston Red Sox owner an inbox message. Or not… yeah, most likely not.
To replace Dalglish, FSG has reportedly written up a mammoth shortlist. We know Roberto Martinez has been given permission by Wigan to speak to Liverpool, but Pep Guardiola and Fabio Capello are apparently among as many as seven names in the frame for the job.
Guardiola is understood to be the most wanted manager at Anfield. Demba Ba wants a solid gold swimming pool filled with syrup, but it is not going to happen. Actually, that probably could happen. In fact, it is much more likely.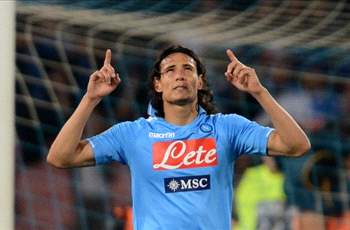 Quote of the Week

"Beforehand, I will go to Italy and kick up a fuss, then I will go to the Olympics anyway."
- Like it or not, Napoli, Edinson Cavani is going to the Olympics. So nerr nerr.

Yaya Toure wants to have his cake and eat it
It was only five days ago that Yaya Toure was lifting the Premier League title with Manchester City, with the fans lauding him as a hero, because not only did he set up Pablo Zabaleta's opener against QPR while carrying a hamstring injury, he has been an absolute behemoth all season.
But less than a week later, The BFI (Big Friendly Ivorian) was already gazing longingly back at his former club, Barcelona, stating he feels like a Catalan and would love to return to Camp Nou and finish his career there.
And that is not all. Despite his obvious love for Barcelona, Toure has also batted his eyelashes at La Liga champions Real Madrid and Jose Mourinho. Such is his yearning love for the Catalan club, he is more than happy to entertain a switch to their bitter rivals.
"People have been talking a lot about me and Madrid," Yaya told a Spanish radio station on Thursday.
WWLTW
is not sure who exactly who these people are, apart from the man himself, and his advisor. We are also aware of the irony of bringing the subject up before poking fun at the man for doing so.
It is not all bad news though, City fans, as the midfielder has also recently said he is happy at the Etihad Stadium and could still remain there. Oh Yaya, you big flirt, talk about having your cake and eating it too. Maybe it has all been lost in translation.
Meanwhile, in other Manchester City news, Head of Public Relations Samir Nasri has been doing his best to mend relations with Premier League title nearly men and bitter rivals Manchester United by declaring himself right to turn down a move to Old Trafford, while goading former club Arsenal over their third-place finish. Charming.
HERE'S SOMETHING YOU DON'T SEE EVERY DAY...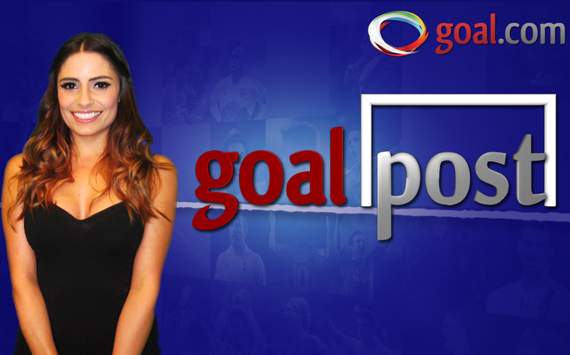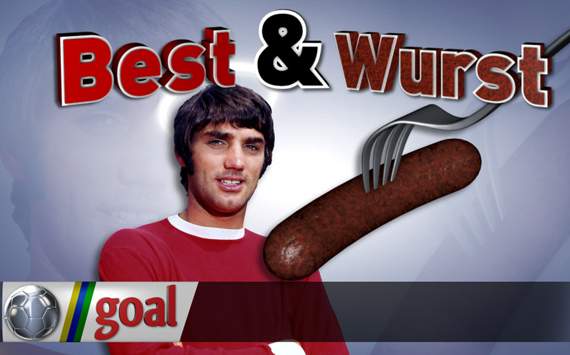 | | |
| --- | --- |
| Starring Layla Anna-Lee on Barton, Defoe and Montpellier's bizarre owner | Funnies, bloopers & magic from the world of football |
CLICK THE IMAGES TO WATCH ON OUR OFFICIAL YOUTUBE CHANNEL!