EXCLUSIVE

By
Andrey Arshavin
I am a football player. I just love this game, which has given me so much ever since I first kicked a ball. I cannot remember the exact moment or place but I do feel that it has determined the course of my life.
It is football all day for me: I eat, sleep and breathe the game, so to speak. For me, days are not measured by hours but rather by 90 minute periods.
My interest and commitment to the game extends off the pitch as well, which is why I have gladly accepted the role of bid ambassador for Russia 2018. As the captain of the Russian national team, it is my duty to support the development of football throughout my country.
MORE...

So, why Russia? A simple fact first: We have never had a World Cup. Hosting it here would open up new minds and new hearts for the game. It would be a completely new chapter for the Fifa World Cup itself.
Secondly, it would galvanize our game at every level. For me as a footballer, the grassroots game, coaching and education, training opportunities and of course stadiums, play a pivotal role in the sport.
Russia is a huge country, the biggest on earth. Everything is extra-large, including the organisation of the game, which, by the way is the No.1 sport in our country. With the support of the government, $1 billion (£630m) will be invested into grassroots and football development by 2015, as well as into football for women, beach soccer and programmes for handicapped players.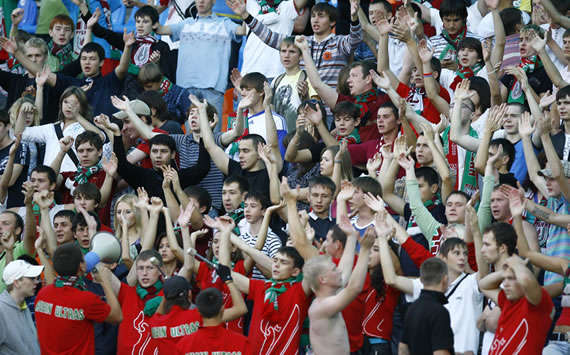 Fan power | Arshavin believes Russian fans are as 'equally passionate' as the English
We are building pitches, football centres, schools and training sites in the most remote areas of our country, growing the game and providing opportunities for the next generations. We are training coaches and other specialists, and working hard to modernise the infrastructure of our top leagues.
Last but not least we are building stadiums fit for the biggest competition on earth. It has been said that a huge effort is being needed. It is already underway, as can be seen in my native Saint Petersburg with the new stadium that will be finished by late 2012, or in Kazan, Sochi and elsewhere. Nine out of the 16 stadiums we propose in our bid exist, are under renovation or in the process of being built. All of them come with natural turf and offer fans arenas with a perfect balance between the historic and iconic, the new and state-of-the-art, giving the game the dimension it deserves.
As a player, I cannot be without the fans. In this respect, England certainly has a unique tradition and passion, which I relish in every game I play for Arsenal.
Russian fans are equally as passionate and there was a huge wave of enthusiasm that swept through Russia when we did so well at the 2008 EURO in Austria and Switzerland. They, the fans, never let their team down and they suffer with us players as if they were on the pitch as well.
Recently, they have come under scrutiny for their behaviour and attitude. Yes, there have been excesses, but we must also understand that the history of our fans' clubs is not that long. As Russia is opening up, with also many foreign players joining our local clubs, all of us are learning.
Working towards best practices, the Russian Football Union has integrated fan representatives into the organisation, giving fans a voice. The RFU have increased their efforts to combat racism and intolerance and I am sure that this will provide positive results.
I am convinced that especially for the fans, a World Cup in Russia would be a tremendous experience. It is fascinating how my foreign friends react when they come and visit me in Russia. They are absolutely taken aback by the atmosphere in Moscow and other cities, the life in the streets, the Russian hospitality, by the cultural heritage.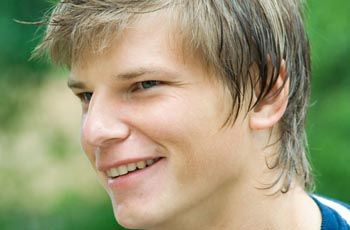 "
Some fans have come under scrutiny for their behaviour and attitude.
As Russia is opening up, with also many foreign players joining our local clubs, all of us are learning
"

Russia is a world in one country: a land of incomparable natural diversity, home to 143 million people, representing 180 different nationalities. Russia is the size of a continent and bordered by 18 neighbouring countries.
In 2018, fans will enjoy free rides on the high-speed trains that are being built between the host cities or on public transport that will take them to the stadiums and fan fests. They will find suitable hotels to stay and they will be able to enjoy the White Nights in June, in Saint Petersburg, when an almost Mediterranean atmosphere will pervade.
And they will be in the stadiums or watch the games in the Fan Fest Zones. Red Square in Moscow, Palace Square in Saint Petersburg, in the shadow of the Kremlin in Kazan and other picturesque locations are beckoning for an unforgettable experience.
All of this will enhance and increase the positive effects to the country and region beyond just the tournament. The legacy of a Fifa World Cup in Russia is simply mind-boggling. Our bid is about more than new stadia, roads and hotels. Russia 2018 will leave a "human legacy" of new skills and experiences for the coming generations, both in football and society as a whole.
There is a "new Russia" in the making. Twenty years after the former Soviet Union ceased to exist we are in the process of shaping a new country and its new and future generations.
With the 2018 Fifa World Cup in Russia we are ready to inspire.