By
George Ankers
What I did on my holiday...
If you are lucky enough to be called up by your national team, the international break is as busy and exciting a time as any during a season.
For most of us, however, it is just a weekend without football – as it is for the players and managers left behind. In the absence of anything actually happening on the pitch this weekend,
MTW
got exclusive mole-on-the-wall access to see how some of the Premier League's great and good passed the time...
GOOD WEEKEND

Teemu Pukki
The Finland striker's heroic late equaliser against Spain, sealing a 1-1 draw against the world champions, surely makes him football's greatest ever Teemu. (Yes, better than Tainio.)

Tottenham
Gareth Bale went off at half-time but Wales still came back to beat Scotland - so either Andre Villas-Boas should sign Hal Robson-Kanu post haste or Spurs are definitively not a one-man team.

Women's football
On a weekend with precious little of the men's game on show, Liverpool and Everton played out an entertaining 1-1 cup draw on live television, a refreshing change. Reports that Stewart Downing grew his hair out and played a 'reverse Mulan' are as yet unconfirmed.
Roberto Mancini
put a Disney movie on in the background and sat down at his 'creative table' to make some more masks of his backroom staff using his favourite felt-tip pens and PVA glue. Every now and then he paused to hold up his work proudly to the photo of Mario Balotelli that he had pinned to the face of one of his dolls.
If you braved the weather to attend Gillingham 1-0 Accrington Stanley, you were not alone. Bouncing off the walls with nothing to do, Stoke City boss
Tony Pulis
had to calm down the only way he knows how – by making a pilgrimage to headbutt Stanley striker James Beattie in the nude. It's better than yoga.
At a sleepover in front of the television,
Kieran Gibbs
tried to explain cricket to
Vito Mannone
. They gave up at half past three and played Scrabble until they fell asleep.
Florent Malouda
trimmed his beard back to just above his pelvis and added a 514th storey to the house of cards that he had started building after his last game for Chelsea.
Sunderland midfielder
Craig Gardner
had compiled a comprehensive to-do list of things to make his Sunday a productive one before being linked to
a video of a mother cat hugging its tiny kitten
and watching it on repeat for the next nine hours instead.
On Saturday,
Nathan Dyer
toiled away in his garden with his shears, trimming his hedge into the shape of the words 'NATHAN DYER' in large font. On Sunday, he sat down in a deckchair and looked at it.
David Moyes
stood in the Everton dressing room and waited.
MTW
, meanwhile, wrote this - so please address any complaints to Mr R Hodgson of Wembley and ask why this column was not called up as cover at centre-back.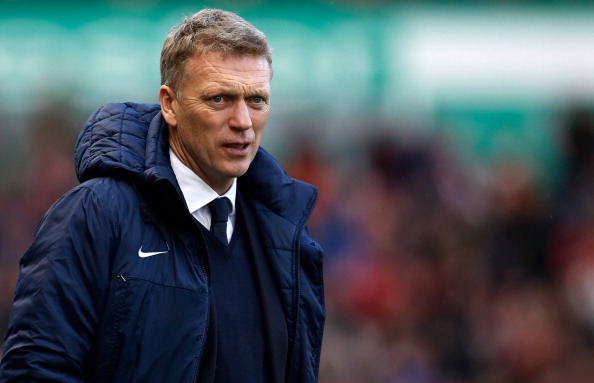 "No, I don't need a chair"

Quote of the weekend

"Despite the club saying they did, they didn't ever offer me a new contract despite them putting it in the press that they did. How could they when they had just been relegated? It would have been financial suicide."
- Michael Owen doesn't often miss but when he does, he misses the point
How do you solve a problem like San Marino?
As England sleepwalked to an 8-0 whupbliteration of San Marino, the question on everybody's lips was: "Will somebody please eject that bloody band?" The second most pressing question, however, was why we have to have such one-sided games at all.
The Sammarinese FA argues that their country needs the exposure gained through football but the neutral spectator would counter that 112 losses out of 116 matches is no kind of way to develop their level to anything above cheese-grater-to-the-eyeballs boredom.
BAD WEEKEND


Norwich fans
How exactly are you supposed to sing Ricky van Wolfswinkel's name to the tune of 'Sloop John B'? It's a good thing that the Canaries announced the striker's summer transfer three months early because it will take that long to figure out a chant for him.

Emile Heskey
Even allowing for the fact that he was several thousand miles away and not in the team, you have to regard his lack of goals against San Marino as yet another England failure for the big man.

ITV
Jesus Christ.
Pre-qualifying tournaments for the lowest-ranked teams have been mooted but is there a way to salvage the integrity of qualifying matches without isolating the tiniest nations?
MTW
has a few ideas.
One: Teams ranked below 150th in the Fifa table are allowed 12 men on the pitch. Teams ranked below 200th can have 13.
Two: Every time that a player scores a goal in a qualifying match, they must put on a blindfold and wear it for the rest of the game. If they are substituted, the incoming substitute must adopt the blindfold in their place.
Three: Ban professional footballers from competing internationally. If one country must field postmen and bank clerks, so must everyone else. If Steven Gerrard has any pride in the Three Lions shirt, he'll quit Liverpool and open a fruit & veg market stall immediately.
Four: Up the stakes on international matches- winner takes all. If you beat another country, you get to keep them. Absorb their players into your squad for the next game. You must field at least one of your conquered players in the next match. Last one standing wins the World Cup; rinse and repeat.
Five: The offside rule is suspended if your team are trailing by two or more goals. Pick your best passer in goal and hoof!
Follow George

Ankers

on