By
George Ankers
Carlos Tevez's big weekend
Carlos Tevez is not a man for a quiet weekend. Arrested and bailed on Friday on suspicion of driving while disqualified, this column's reigning Man of the Year duly hogged all of the next day's headlines too by ego blasting a hat-trick past Barnsley.
The Argentine did not just beat the Championship side. He beat them, added a pinch of salt and pepper, poured onto a pan of heated oil and full-on omeletted them.
GOOD WEEKEND


Liverpool
No, really. Again. They keep doing it now. It's weird. Excellent signings plus keeping heads equals win despite lower possession. No comedy whatsoever. Stop it, please. MTW is not prepared for this.

Aston Villa
Gabriel Agbonlahor scores his first goal since the War of the Roses, it means that Reading lose and Wigan get distracted by a cup run. It is all falling into place like Grant Holt in a fishmonger's.

Alan Pardew
Unfortunately, it looks like the beard is staying until he stops having good weekends.
He hunted them, caught them, released them for one second before catching them again, tied them to a chair and Jack Bauered them into a confession.
Then he locked them in a fridge, put the fridge in an armoured van, drove the van off a cliff into the sea, followed it to the ocean floor in scuba gear, dropped tonnes of fresh raw meat onto the van, rolled down the window and left them for the sharks.
Even before he was finished, Tevez got bored and repeatedly asked to be substituted before Roberto Mancini finally caved. Asked what was wrong, the Manchester City manager simply said that "he was tired". And, well, fair enough. He has been busy.
Tevez is a free spirit. If anyone deserves to be serenaded by a stadium full of people singing "he does what he wants" to the tune of 'Sloop John B' (and, let
MTW
be clear here, absolutely nobody deserves this), then it's him.
And the police? If you did not want Carlos Tevez to drive for a few months, maybe you should have asked him to get off his backside and come onto the road to do some driving. That seems to do the trick.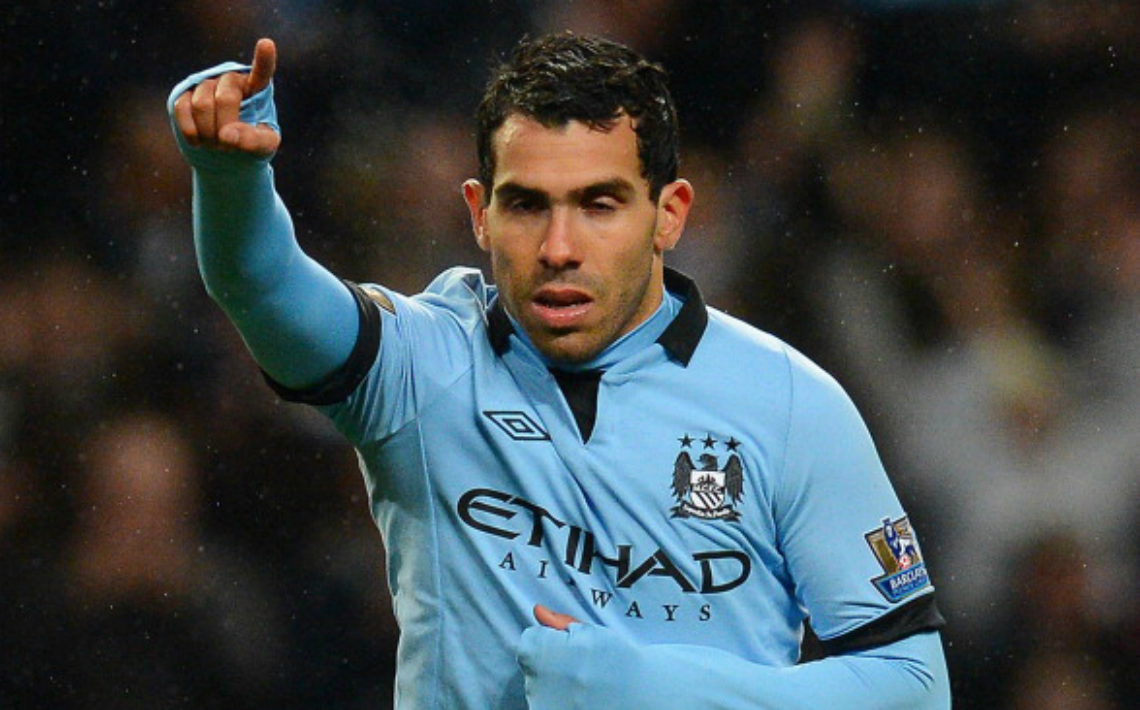 "Hands up everyone who is the boss of me"

Quote of the weekend

"I think what Tottenham has shown this season contradicts a lot of science, or science fiction"
- And what do you think Gareth Bale is doing if not using the Force, eh, Andre Villas-Boas?
Hooray for Andre Villas-oh.
Watching Tottenham soar higher and higher up the table,
MTW
is so pleased for Andre Villas-Boas. After being made to look terrible by a Chelsea infrastructure that is to progress what the Queen is to computer hacking, the Portuguese is proving his quality at White Hart Lane.
In attack, the young coach can boast Jan Vertonghen, a striker of Gareth Bale proportions (and there can be no higher praise), while at the back he has Jan Vertonghen, the Gareth Bale of defending. According to the bookies, Tottenham have already won the Europa League and the final is not even until May. They've already won next year's Premier League, too, having convinced Bale to stay and score a million trillion goals.
BAD WEEKEND


Marouane Fellaini and his hair
This column is avowedly #TeamMarouane but sometimes you have to hold your hair up and admit that you've been absolutely 'frubbish. Or at least pretend to look like you know it.

The English reputation
With the FA Cup semi-final draw going as it did, there is a very real chance that Millwall and their fans could represent this country in the Europa League.

Stereotyping
Disgraceful scenes in the press this weekend as a Goal.com column implied that Millwall and their fans would be any worse for their country's reputation than any other club. More on this shameful news as we get it.
And to do all this while suffering from the world's most persistent sore throat without ever complaining... Villas-Boas is a bona fide hero.
Oh, hang on,
MTW
wrote this part after an hour of Spurs' dominant performance against Liverpool. Consider the above retracted; Andre is clearly an up jumped geek who could not manage a 10-metre walk. And why did he buy Jermain Defoe and Kyle Walker in the first place?
Sleepwalking
At home on Sunday afternoon. It is getting dark. There is a football match on in the background. You smile, stretch out a bit and close your eyes for an hour or so of well-earned rest. We have all been there.
This is especially true of the older generation, so
MTW
presumes that everyone will be entirely okay with Sir Alex Ferguson and his men enjoying a quick doze in front of the Chelsea game.
Sure, technically they let their lead slip, but what is Sunday for if not winding down? If fans really want them to "put the effort in", well, they'll play the same game again soon on a weekday. You know, when normal people work. Jeez! These people aren't robots. Give 'em a break...
Follow George

Ankers

on