Following the extensive list of midweek international action from around the globe, Goal.com rounds up the big stories, identifying the messages to take home
ANALYSIS

International football returned on Wednesday, as most of the world's strongest national teams played for the first time in the calendar year. Among other results, Argentina earned a 3-1 win away to Switzerland thanks to a hat-trick from Lionel Messi, while Arjen Robben's last-gasp curler for Netherlands saw off England.
France and USA were also big winners in away matches against Germany and Italy, respectively, yet Spain bucked the trend as they delivered a 5-0 hammering to Venezuela on home soil in Malaga.
But beyond the results, there were lessons to be taken from Wednesday's friendly matches. Below,
Goal.com
distills all the events, pinpointing what we can take from the action.
FORGET TORRES - SOLDADO IS SPAIN'S BACK-UP FOR VILLA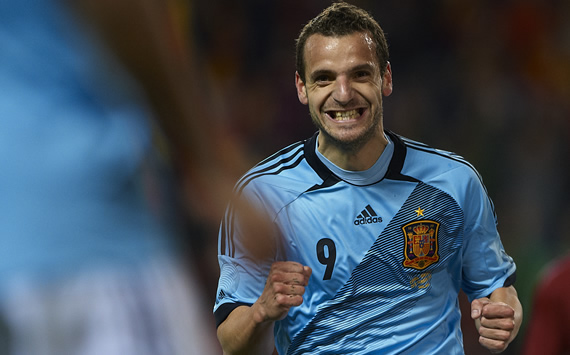 By Ben Hayward | Spanish Football Editor
When Vicente del Bosque left Real Madrid in 2003, Roberto Soldado was a promising youth-team player who looked destined for a glittering career at the Santiago Bernabeu.
In the end, however, Soldado saw his path to the first team blocked by Raul, Ronaldo and Fernando Morientes, among others, and eventually had to seek success elsewhere. It came in a loan spell at Osasuna and then at Getafe, before a move to his hometown club, Valencia, where he has 20 goals already this term.
But although Del Bosque has followed the forward closely, he has seemed reluctant to call up the 26-year-old. Until now, that is.
Del Bosque took the bold decision to drop Fernando Torres for Wednesday night's match at Malaga and Soldado spoke of taking his chance as he was brought in to replace the Chelsea forward.
A half-time substitute against Venezuela, the striker scored twice within nine minutes of coming on, the first a nonchalant flick, the second a simple finish from close range. He then won - and missed - a penalty before rounding off the scoring with his third and the team's fifth of the night.
With Torres misfiring, Soldado now looks to have played himself into the Spain squad for Euro 2012, but with David Villa still sidelined, he might even end up in the starting XI at the continental competition, too. Not a bad night's work for the man who did not make the grade at Madrid.
WRITE OFF ARJEN ROBBEN AT YOUR PERIL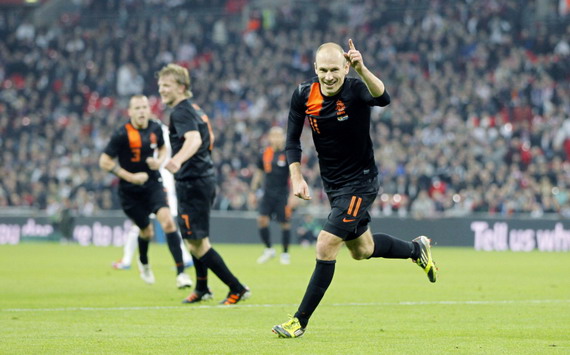 By Clark Whitney | German Football Editor
This season has been a challenging one for Arjen Robben, who missed almost all of the first half of the campaign due to pelvic inflammation and an inguinal hernia. His repeated injuries have taken their toll, and the player has returned in 2012 in underwhelming form at club level. But on Wednesday, he reminded the world what he is capable of.
After receiving the ball in his own half, the 28-year-old dribbled 50 yards to the edge of the penalty area before firing home from the edge of the penalty area, giving Netherlands a 1-0 lead over England. Later, with the score 2-2, he curled a wonderful finish into the net to condemn Stuart Pearce's side to a home defeat.
Robben has illustrated similar class in the past, but it has been almost a year since we have seen him at his unstoppable best. If Wednesday's match is any indicator, he has plenty left in reserve, and that can only mean good things for Bayern Munich and Netherlands.
MESSI HEROICS CANNOT HIDE ARGENTINE MIDFIELD WOES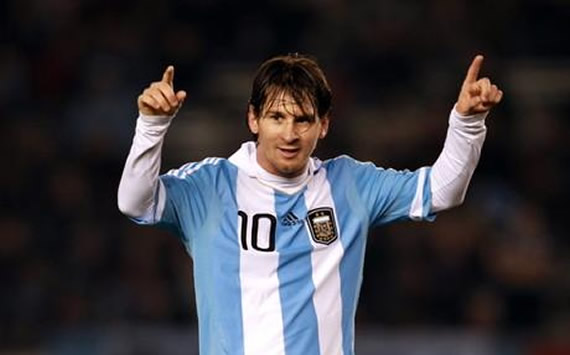 By Daniel Edwards | South American Football Editor
The incomparable Lionel Messi will inevitably, and deservedly, receive all the plaudits after Argentina took a 3-1 victory away from Switzerland. The Barcelona maestro netted his first-ever international hat-trick in typically explosive fashion, but his partnership up front with Sergio Aguero left something to be desired.
When given the space to operate, the duo tortured the Swiss backline, with neat touches, dribbles and moments of inspiration coming from across the pitch. Playing in front of an Albiceleste midfield which was more functional than creative, however, Messi and Aguero often looked isolated and under pressure to drive the team forward in the absence of support from further back.
The introduction of Higuain in the final 10 minutes finally tipped the balance for the Argentines after a frustrating, tepid second half, and coach Alejandro Sabella is yet to find the balance between exploiting the attacking potency of three up front while still ensuring defensive stability.
If the diminutive starting pair are the coach's preferred forward line-up, players with the ability to unlock the defence from deep will have to complement their efforts; and the likes of Jose Sosa and Maxi Rodriguez, on Wednesday's showing, are not the ones to do so.
ITALY MUST SCRAP OUTDATED 4-3-1-2 FORMATION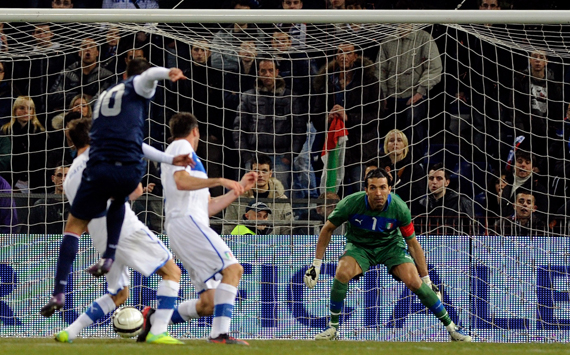 By Carlo Garganese | Deputy Editor
Until the end of October 2011, Italy's preparations for Euro 2012 were going perfectly following an impressive qualification campaign. But then in the space of a week, coach Cesare Prandelli lost both of his first-choice attackers – Antonio Cassano and Giuseppe Rossi – to injuries that will likely rule them out of Poland-Ukraine this summer.
After a 2-0 win against a dreadful Poland side, Italy have since lost successive home games – first to Uruguay and then – humiliatingly – to the United States in Genoa. Without Cassano and Rossi, the Azzurri are badly lacking creativity and imagination in the final third, and it has become patently clear that Prandelli needs to scrap his 4-3-1-2 formation.
This system lacks width and is far too predictable – especially against teams like the States who defend deep. The players Prandelli is willing to field in the trequartista role, such as Ricardo Montolivo and Thiago Motta, are not in their natural position. The Azzurri do not have attacking midfielders in the mould of Andres Iniesta or a peak Wesley Sneijder with the class, speed and dribbling to link the midfield to the attack.
It is time for Prandelli to switch to a 4-3-3/4-5-1, or even another of Juventus' successful formations this season – the 3-5-2. Italy have the players for these systems, and it will bring the best out of the large Juventus contingent too. The 4-3-1-2 is looking increasingly outdated and unworkable.
FRANCE HAVE MORE DEPTH THAN PREVIOUSLY THOUGHT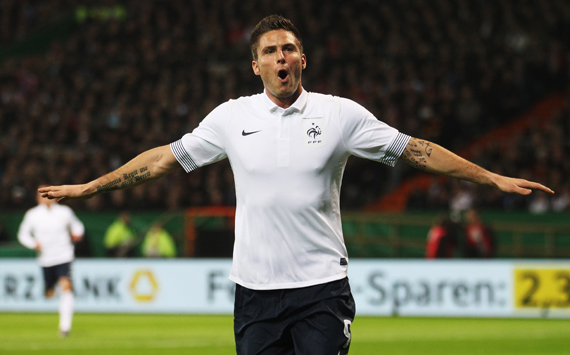 By Robin Bairner | French Football Editor
France can be pleased with their efforts against a makeshift Germany side in Bremen. Laurent Blanc could be particularly enamoured with the manner in which his experiments worked out, as Olivier Giroud - who started because of injuries to Loic Remy and Karim Benzema - and Mathieu Debuchy played key roles in the 2-1 victory.
Giroud opened the scoring with a tidy finish, but it was the Lille right-back Debuchy who really caught the eye with a dashing but measured display in the defence. His energy down the right injected France with an additional point of attack, and he assisted both his team's goals.
Although there is little time left before the start of Euro 2012, it is easy to see both men installed in the 23-man party to travel to Poland and Ukraine, providing a France team who so often look short of ideas with renewed freshness.
Blanc's men are now 18 games unbeaten, and even if it is difficult to see them challenging for Euro 2012, there is certainly more cause for optimism following last night's successful exercise.