Spain, once the perennial underachievers of world football, have engraved their name into the record books by becoming the first national team to win three consecutive major tournaments after they defeated Italy to successfully defend their European Championship crown ... another unprecedented feat.
After claiming just one trophy in their entire footballing history prior to 2008,
La Roja
now have three on the trot following successes at Euro 2008 and the 2010 World Cup. But unlike in Austria-Switzerland four years ago, it was far from the vintage silky-smooth Spain that emerged as victors at Euro 2012. Vicente del Bosque's men laboured at times and faced criticism from all quarters for their cautious approach despite staying true to their possession, passing game.
Without a traditional striker up front for most of the matches, the Spaniards struggled against Italy, Croatia and Portugal, but comfortably beat Republic of Ireland and France, before demolishing the
Azzurri
in the final with their most majestic and dominant display in Poland-Ukraine. But as is always the case with great champions, even when their football deserted them,
La Roja
had the grit, determination, and winning mentality to overcome all challengers and critics.
Goal.com
looks back at Spain's third consecutive major international triumph as they emerge as the kings in Kiev.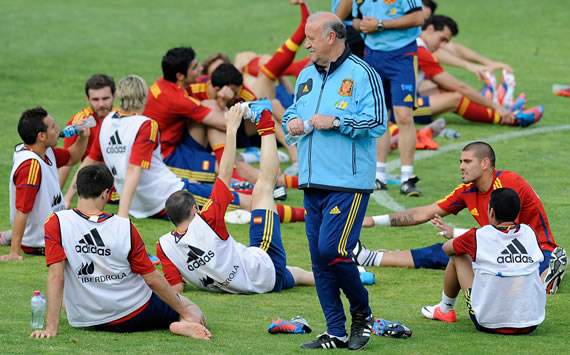 No picnic | Spain players preparing for a gruelling campaign to retain their Euro crown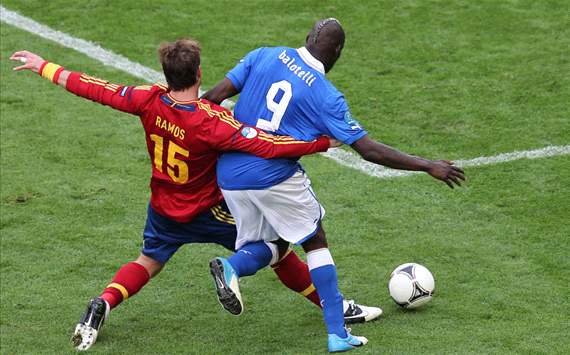 Close shave | Ramos' last-ditch tackle denies Balotelli the opening goal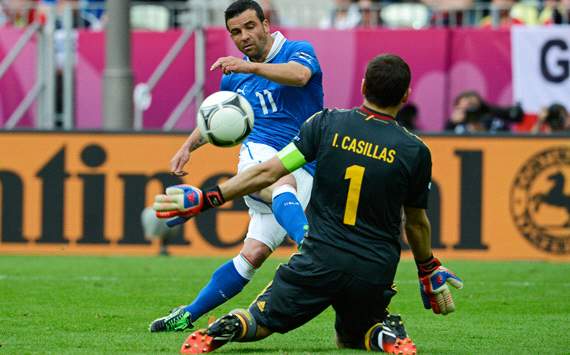 Toto takes charge | Casillas hapless in preventing Di Natale giving Italy the lead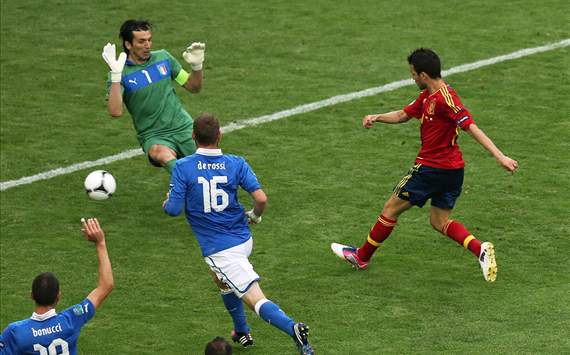 False start | Spain's false nine Fabregas saves La Roja's blushes with the equaliser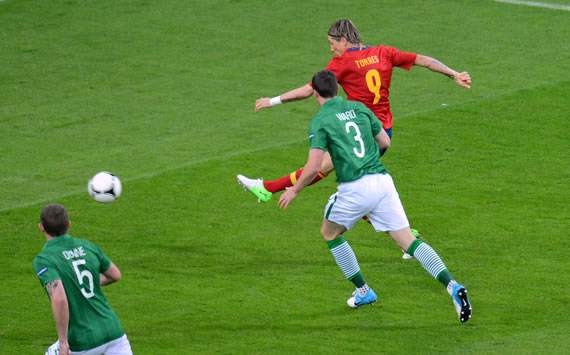 Normal service | Torres gets Spain back on track with the opener v Ireland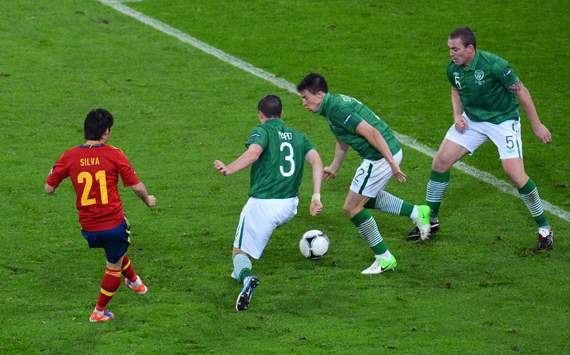 Walk in the park | Silva effortlessly rolls in one of Spain's four goals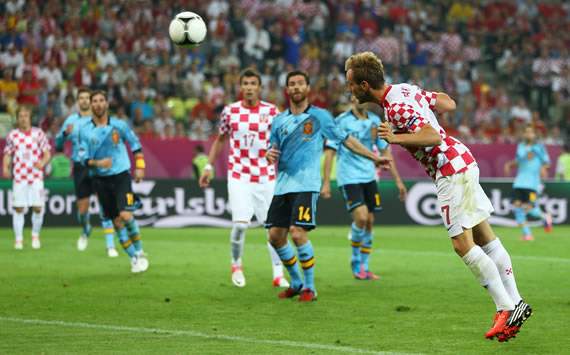 Hearts in mouth | Rakitic almost headed Croatia in front in the final Group C clash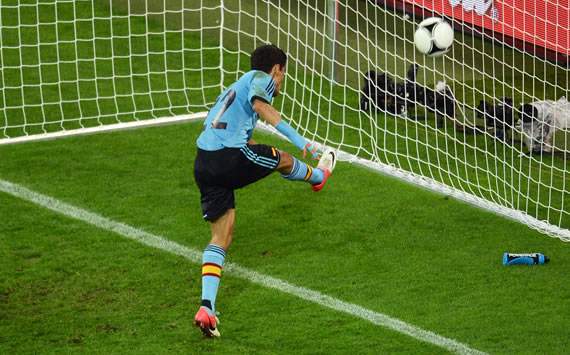 Smash & grab | Navas blasts in Spain winner late in the game against the Croatians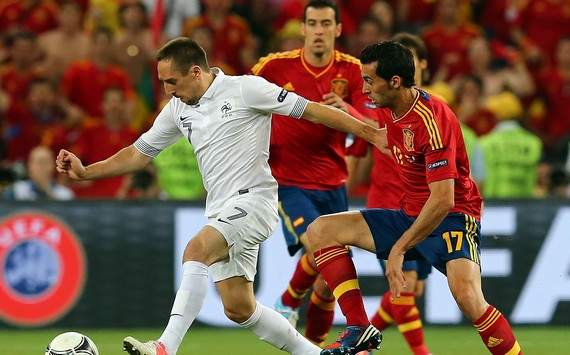 Keeping him Franck | La Roja working hard to contain Ribery in the quarters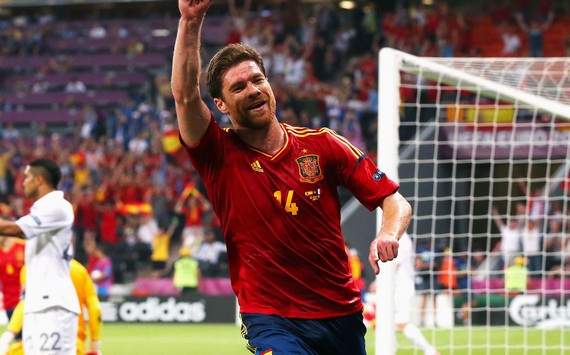 Centurion hero | Alonso celebrates his 100th cap by heading Spain in front v France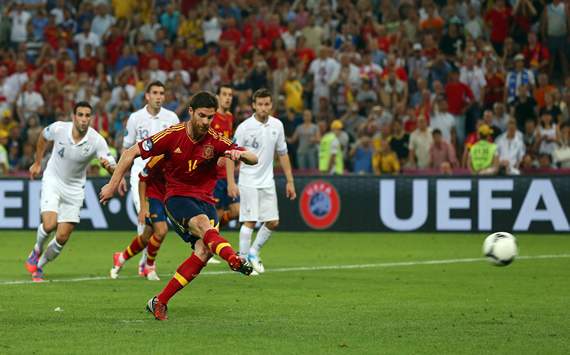 X marks the spot | Xabi converts a late penalty to seal Spain's quarter-final win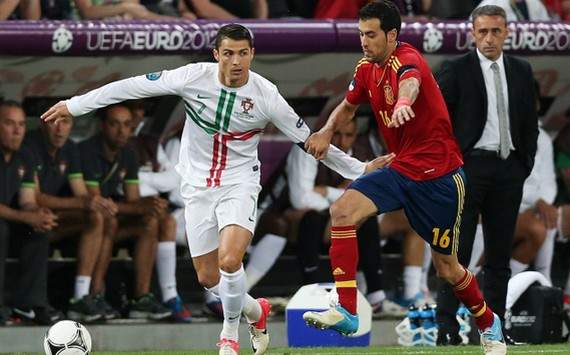 You again | Busquets and Ronaldo take their club rivalry to the international stage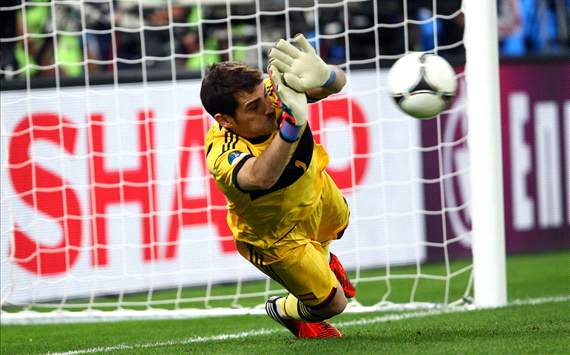 Iker to the rescue | Casillas saves Portugal's first penalty in the semi-final shoot-out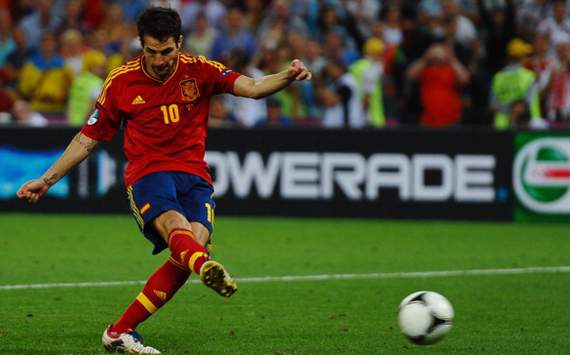 Fabulous winner | Cesc converts La Roja's winning spot-kick in the last four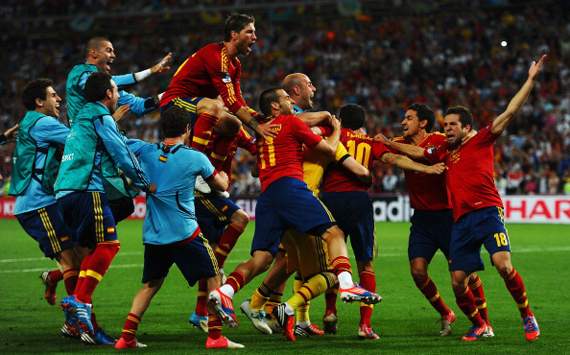 Flash mob | Spain celebrate their passage to the final after the shoot-out win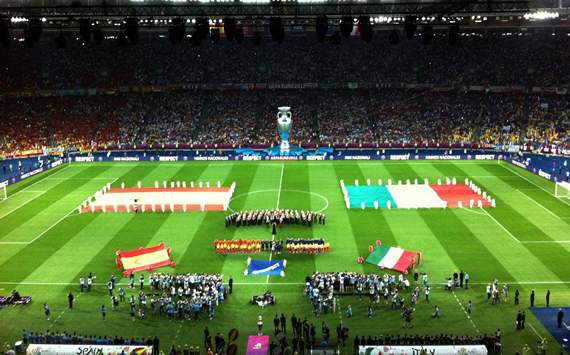 Centre stage | Spain and Italy line up for the pre-final pleasantries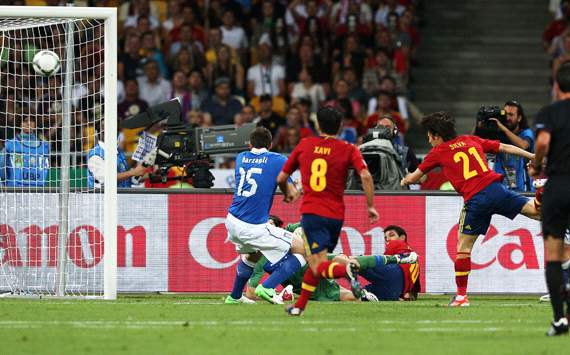 Wasting no time | Silva took just 14 minutes to open the scoring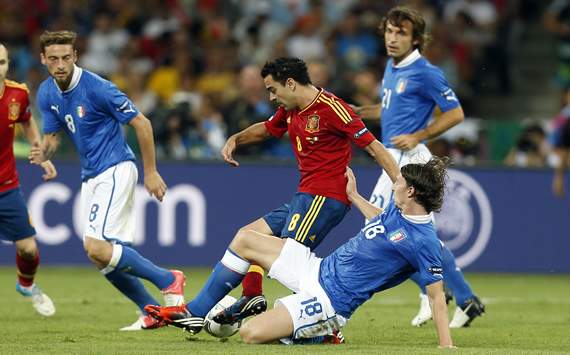 Maestro at work | Xavi steadies the ship for La Roja in midfield in the final against Italy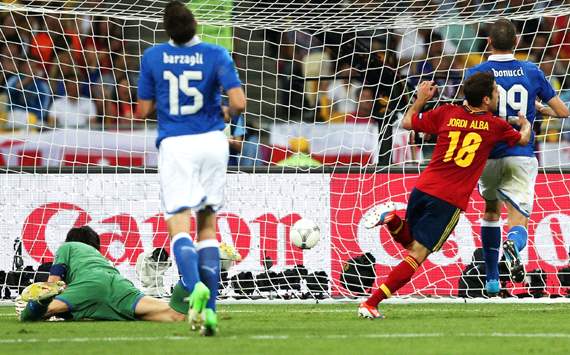 Jolly Jordi | Alba puts a sensational Spanish first half to bed with a second goal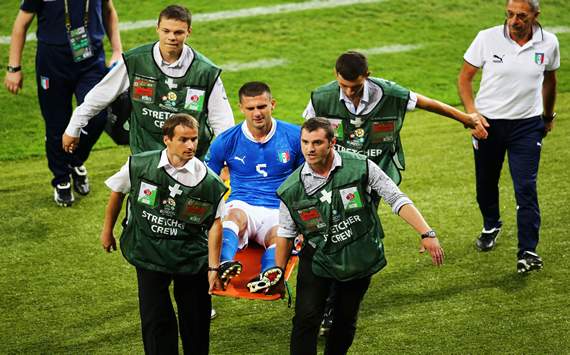 Game over | Thiago Motta's withdrawal left Italy with 10 men, and Spain cruising towards glory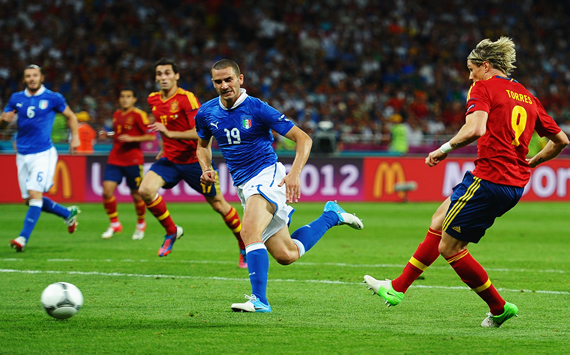 Three for Torres | El Nino ices the cake with a third goal to clinch the Golden Boot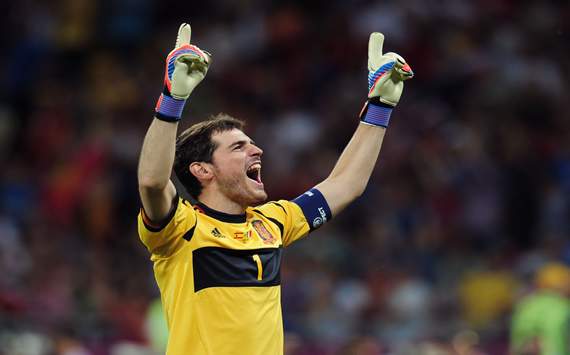 Captain marvel | Casillas ecstatic as he skippers his country to a historic 'treble'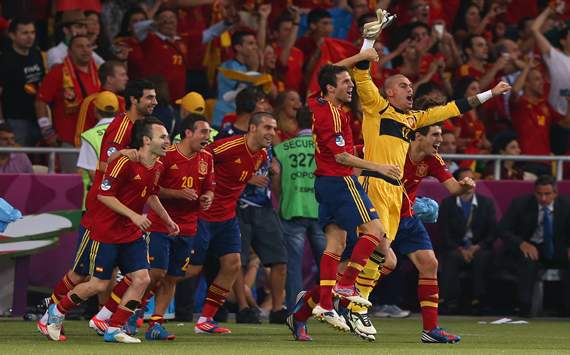 Final whistle | La Roja's bench kick off the celebrations as Spain storm to a 4-0 win

Top of the world | Cesc, Xabi & Co. create history with their third straight major title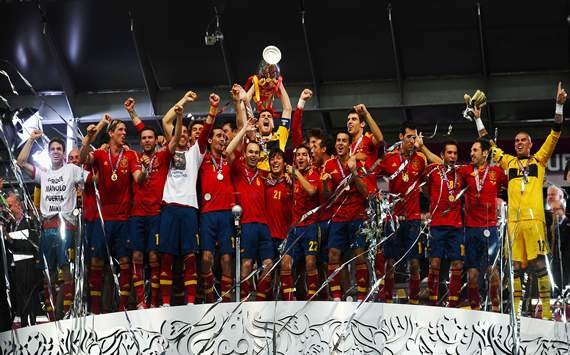 Kings in Kiev | Casillas hoists the Henri Delaunay trophy aloft as Spain win Euro 2012