Ronnie Whelan

Euro 2012 Columnist

ITALY ARE THE POPULAR CHOICE TO WIN EURO 2012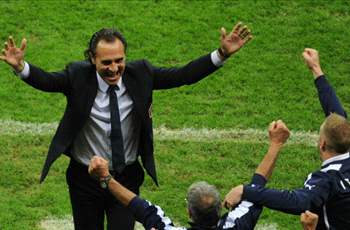 No-one expected Italy to be this good
It's amazing that the Italian team have made it to the final when you consider the problems they've had. I'd now say that the Azzurri are undoubtedly the popular choice to win the tournament. The public will look at the way they played against Germany and they will want them to win it.
Italy played really well in the first group game against Spain. With all the trouble that was going on in Italian football with match-fixing scandals, most people thought they wouldn't get out of the group. I always believed that Ireland had a chance against them in the pool, but when you look at how strong the Italians have been, they didn't really.
I think part of the reason for the solid Italian performances is that 'siege mentality' created by all the problems they had at the start of their preparation. Alex Ferguson was always good at it at Manchester United - fostering that idea that they're all in it together and that they're going to stick together until the end. They've played some great football and interestingly, unlike traditional Italian teams, they launch wave after wave of attack.
This is a different Italian set-up that we're seeing with the new coach Cesare Prandelli. It is more expansive and people are getting on the ball. The performance of the Italians has been the surprise of the tournament for me, because I honestly didn't expect them to be this good. The likes of Daniele De Rossi and Riccardo Montolivo have opened my eyes a little bit, but it has been good to see.
Andrea Pirlo, for me, has probably been the player of the tournament. A few years ago it seemed like he was finished, but he has come alive again with his move to Juventus and he has been brilliant at this tournament.
BALOTELLI CAN BECOME ONE OF THE BEST IN THE WORLD
The final should be a great match, because you don't see the Italians simply defending. With Mario Balotelli and Antonio Cassano up front, you know they're going to go at teams and attack. They've shown their willingness to be tactically flexible too, having used several different approaches in this tournament and the players have adapted to it admirably.
Sometimes you worry that players won't be able to adjust, but they have done, luckily for Prandelli.
If Balotelli scores the winner for Italy in the final and finishes top goalscorer it could ensure that he's respected as one of the great strikers of his generation.
Until now we've seen patches of brilliance from him, but also too many stupid things, and whether he matures from the experience of this tournament, that remains to be seen, but it would be nice to see.
SPAIN HAVE NOT YET HIT THE HEIGHTS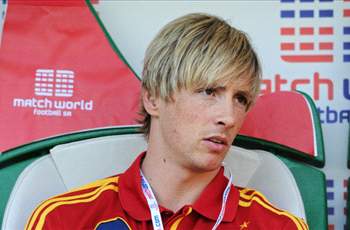 Not playing a centre forward has had an effect on Spain

With Spain, we haven't seen the usual level of slick passing and movement and the coach not playing a centre forward has had an effect. They don't seem to have the crispness and the sharpness of play that they had coming into the tournament - only in the Ireland game they had it.
That said, Spain are always capable of finding their form and if they reach the heights they normally do, then nobody can match them, so they'll be hoping to turn it on in the final. They have struggled through some games, really, but if Spain arrive at the final with all guns blazing, Italy will find it very tough.
Perhaps the reason for Spain's lacklustre performances is due to tiredness. When you look at the backbone of the Spain team, with players coming from Real Madrid and Barcelona, they have played an awful lot of games this season, so maybe they're slightly jaded. However, they've had a few extra days rest and that could be beneficial to them.
I think Spain, as world and European champions, will have the 'know-how' to go and win this game. They rarely concede and if you don't ship goals, you have a better chance of winning games. They've actually defended quite well at this tournament too, which is unusual considering that you usually get a chance with Sergio Ramos or Gerrard Pique, who tend to have lapses in concentration.
It has been suggested that the criticism of the Irish team should be tempered because the two finalists came from our group, but that's scraping the barrel for excuses. Let's be clear: Ireland didn't perform and they let themselves down unfortunately. I don't think the team will try to hide behind the fact that both Spain and Italy made it to the final.
GERMANY PAY THE PRICE FOR TWEAKING TACTICS
The Germans, for their part, seemed to make the mistake of worrying too much about Andrea Pirlo in the semi-final. They had looked really strong earlier in the group stages and had they just played the way they had been doing throughout the competition, rather than worrying about one player, like they said they would, it probably would have been different.
The Germans just didn't get going. There was no spark there from them against Italy and it seems that they just lost a bit of pace as the tournament wore on. In the first round of games they were quick and strong in their passing and movement, but none of that was present in the semi-final.
When you consider that we were viewing this German team as one of the best German teams ever, it makes the Italian performance all the more impressive.