He receives his fair share of criticism, but football's Twitter army could only watch on in admiration as
Mario Balotelli
fired
Italy
to a 2-1 victory over
Germany
with two first-half goals.
Andrea Pirlo continues to win plenty of plaudits for his performances during Euro 2012 while, off the field, it's fair to say a couple of players remain in 'pre-pre-season' mode.
Word on the Tweet
investigates...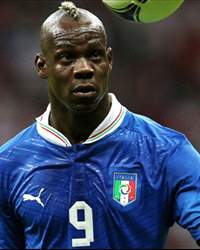 "You say #SuperMario. I say he's more like #Bowser."
USA
defender
Jay DeMerit
thinks
Mario Balotelli
deserves a more menacing nickname after his match-winning performance against
Germany
.
"Whatever happen in the final between Italy and Spain, for me Pirlo is should named player of the tournament. His been outstanding."
Bolton Wanderers
midfielder
Fabrice Muamba
echoes the thoughts of many in his praise for the magnificent
Andrea Pirlo
.
"U know that feeling when u want to really say what u think, but if u speak out now you're advisers say it would affect things - I'm there!"
WOTT
has never had an advisor, let alone several - we are our own boss - so not really,
Rio Ferdinand
, no.
"Can't wait for the final and the rare opportunity to go head to head with another channel. Going to need your help. Not that i'm competitive"
Balotelli vs. Torres? Pirlo vs. Xavi? Buffon vs. Casillas? No, the BBC vs. ITV ratings battle is the match-up that
Gary Lineker
is looking forward to on Sunday night.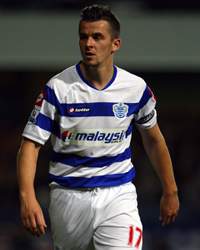 "Just discovered the McDonald's breakfast wrap thanks @taggerdutaggerr #goodbyemcmuffin is all I can say..."
Joey Barton
is following a strict pre-season diet plan in an attempt to hit the ground running having been handed a lifeline by
QPR
.
"My loan spell with arsenal will be officially over tomorrow..I want to say again a big thanks to the fans and the club"
Yossi Benayoun
could be leaving another club before long, with a move away from
Chelsea
looking likely this summer.

"Just arrived at northenden golf club. It's going to get hurt today."
Norwich City
striker
Grant Holt
apparently plays golf the same way he plays football.
"Love the news that @BenFoster has signed for the baggies. Welcome to the Revolution big guy."
Ben Foster
's return to
West Brom
was welcome news to striker
Simon Cox
.