ANALYSIS
By Yorick Hokke & Yanick Vos
Speculation about Bert van Marwijk's future kicked off immediately after Netherlands' disastrous Euro 2012 exit, and his departure seemed inevitable following
Oranje's
poor performances this summer. Indeed, the 60-year-old announced on Wednesday that he'd made the decision to step down from his position as national team coach.
The Dutch football association (KNVB) now faces the tough task of finding a replacement before the 2014 World Cup qualification campaign starts in September.
Goal.com
lines up all the potential candidates for the vacant job.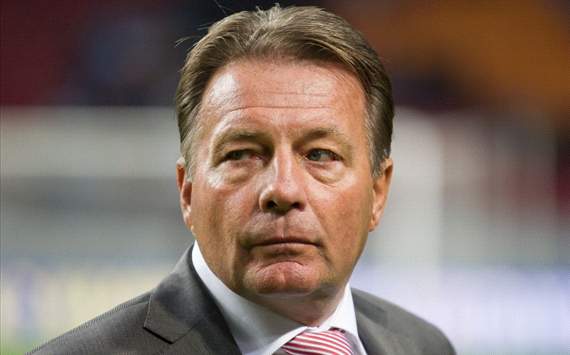 Not only is Adriaanse currently unemployed, but his football philosophy seems to match the KNVB's requirements, too. The former Twente boss is known for his attacking style of play and is all about entertaining the fans. Additionally, he is a rather charismatic person who knows how to deal with the so-called 'big egos' in the Dutch squad. The experienced coach will be desperate to prove his worth as national team coach after his failed project at Twente last term.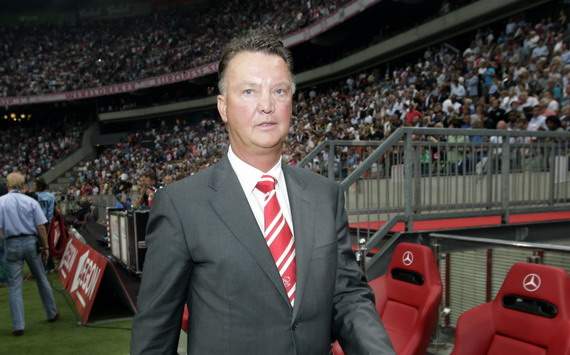 Dutchmen all remember the disaster from 2002 vividly. With Van Gaal in charge of
Oranje
, Netherlands had set their sights on their first World Cup trophy ever. Instead, they failed to even qualify for the tournament in Japan and South Korea. Van Gaal endured a painful farewell, but the former Bayern Munich coach will be desperate for revenge. The controversial trainer is currently out of work, and has always stressed that he is keen to take charge of a big country once more.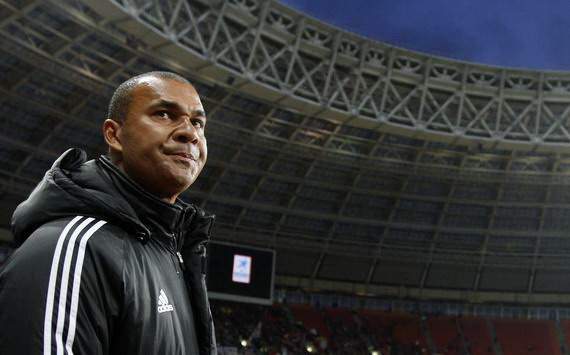 One of the more surprising names, Gullit has never really managed to impress as head coach at Feyenoord, Los Angeles Galaxy or Terek Grozny. Nevertheless, the position of national team coach is something completely different. Additionally, Gullit has quite a reputation following his glittering playing career, and would be the ideal ambassador for Dutch football. The Euro 1988 winner is available at the moment, and will be eager to replace Van Marwijk.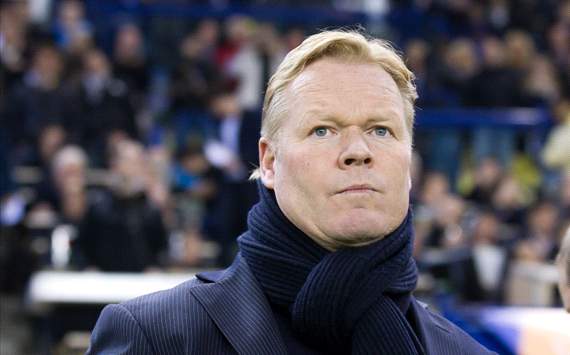 The current Feyenoord coach has stated more than once that he has the ambition to take over as national team coach at some stage in his career, but has all but ruled out the possibility of leaving his current role in recent weeks. Nevertheless, anything can happen in football and the former Ajax, PSV, Benfica and Valencia coach's name cannot be removed from the list of candidates just yet.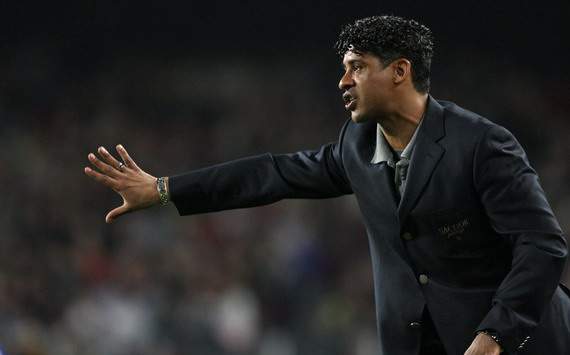 Just like Van Gaal and Hiddink, Rijkaard has previously coached Oranje, too. Under his tutelage, Netherlands fell at the penultimate hurdle at Euro 2000 as Italy claimed a penalty shoot-out victory in the semi-finals. It has been 12 years since then, and Rijkaard has made quite a name for himself as a coach in the interim. The former Dutch international guided Barcelona to numerous successes, with the Champions League victory in 2006 as the highlight of his career. Rijkaard is currently in charge of Saudi Arabia.
Former Netherlands assistant
Frank de Boer
knows all the ins and outs of the current squad, and the majority of the team are believed to admire him. The former international has been Ajax coach for almost two years now, and has guided the Amsterdam giants to two Eredivisie titles in that time. Nevertheless, it does not seem to be the right moment to take over as national team coach just yet for De Boer. He is determined to make Ajax a force to be reckoned with in Europe once again, and it looks like the
Godenzonen
are his priority.
It has been a while since
Johan Cruyff
worked as a coach, but the legendary No.14 is never shy to give his opinion on everything happening in the footballing world. It would be a huge surprise if the Ajax icon replaces Van Marwijk, and this seems to be as realistic as a Dutch club winning the Champions League again anytime soon.
The amiable
Foppe de Haan
rose to prominence at Eredivisie side Heerenveen and guided the Netherlands Under-21 side to consecutive European titles. He is currently without a club and would theoretically be available. Nevertheless, it remains to be seen whether the 69-year-old is willing to take over a group of spoilt stars after this summer's events.


Guus Hiddink
already came close to guiding
Oranje
to glory in 1998, when Netherlands were eventually beaten by Brazil in the semi-finals of the World Cup. Hiddink is arguably one of the most successful Dutch coaches ever, and his appointment would be applauded by the fans. However, it is unlikely that the 65-year-old will be interested in giving up his big paycheck at Anzhi Makhachkala to take the Netherlands job.
Oranje
were criticised more than once for their lack of fitness this summer, but that is something the KNVB would not have to worry about with
Gertjan Verbeek
at the helm. The AZ coach is known for his tendency to push his players to the max on the training pitch, and his teams are generally in superb condition. Furthermore, the former Feyenoord coach stands for free-flowing attacking football, and has proven his worth with some fine results with the Alkmaar side.