As
Euro 2012
edges ever closer, the footballing world seems to be stocking up on sustenance in preparation for weeks in front of the television.
With nourishment the highest priority, Stan Collymore elects the sustainable route, catching and eating his very own octopus, while Fabrice Muamba much prefers the taste of Jamaican Kentucky Fried Chicken.
Carefully hand-picked and unashamedly mad,
Goal.com
presents the latest round-up of the wonderful world of
Twitter
…
"Right, off to eat an octopus I just caught."
Stan Collymore
getting straight to the point. There's just something about this image which I find quite hilarious.
"I must say there's no KFC in the world like Jamaican KFC. That KFC taste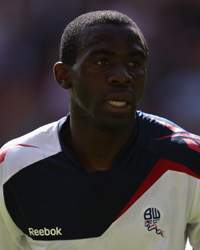 the boom."
Fabrice Muamba
, there. Just a thought: if you've recently survived a life-threatening cardiac arrest, would KFC be on your bucket list? BUCKET list...get it? Jamaican me crazy Fabrice.
"Wtf. I Just seen a man doing his make up outside Costa coffee....mirror and blusher in either hand applying frantically!"
Manchester United
defender
Rio Ferdinand
seems to have a problem with male makeup. Rio mate, lighten up - perhaps
you
could use some toner!
"Sorry it's Slovakia against holland today."
Ruud Gullit
speaking ahead of an exciting evening. I'm sorry too, Ruud.
"Dinner with my beautiful girlfriend."
The way I see it, there are two options. Either
Henri Lansbury
has made the mother of all booboos, or he's the biggest romantic around. You decide.
"Do you just wake up one day and people look tasty? Then realise that you are a cannibal?"
Wow,
Joey Barton
. Wow. Suddenly everything is starting to make sense. Stay away from Loftus Road would be my input - there are man-eaters there.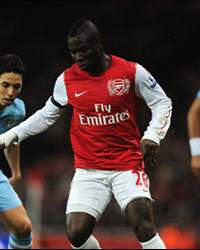 "On a totally different tangent. Any keen golfers out there? Need some advice on clubs."
Again,
Joey Barton
displaying his true colours. Seriously, the guy is a maniac. Does he even play golf?
"Stay Dench my people. #DENCH"
Thank you,
Emmanuel Frimpong
, for bestowing unto us your esteemed wisdom. Seriously, I love this guy. #Leaveityeah.
"The journey shall continue wherever the wind blows! Love u all :)"
You know what, I could make some unfortunate pun along the lines of "That'll be Guernsey then" - but that is a thoroughly lovely tweet. Good luck to you,
Salomon Kalou
.