As 2011 comes to an end, Michel Platini has plenty on his plate to deal with if he is to make its successor a happy new year for European football
COMMENT
By Keir Radnedge
On the surface, the year 2012 promises to be a predictable one for the European football federation. No elections. Plenty of football. Is this even a year in which Uefa can relax a little and enjoy the view?
Tempting to think that way. But lurking beneath the surface of a game which promises many memorable moments are some rather more murky issues which will challenge president Michel Platini and his merry men as much from an intellectual as from an administrative standpoint.
On a practical level, the major test for Uefa will be seeing the 2012 European Championship through to an acceptable conclusion. This means ensuring that all the logistical and infrastructure issues in Poland and in Ukraine (especially) are overcome.
The day in 2007 when the first eastern European co-hosting was preferred to Italy – which says something about Italian sport administration in general and football in particular – was a day which guaranteed a journey into the unknown.
Poland and Ukraine will emerge as the greatest winners whatever the climactic final result out on the pitch of the Olympic Stadium in Kiev.
Both countries have benefited, as has London with the 2012 Olympic Games, from the unique deadline demand of a grand international sporting event. No shifting into the distance of work schedules or financial revisions. Everything has to be ready on time.
It's a Margaret Thatcher-esque TINA moment: There Is No Alternative.
'Ready' is a subtle misnomer. All those who attended the last major football tournaments in Europe should be aware of it. Do not expect the efficiency levels on offer in Germany at the 2006 World Cup and in Austria and Switzerland at Euro 2008.
This is Europe but a new frontier within Europe.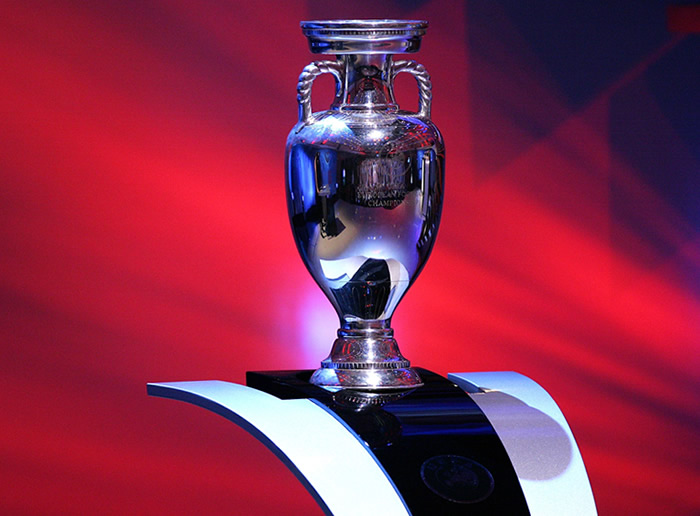 Euro 2012 | Doubts still remain whether co-hosts Ukraine will be able to put on a show
For Uefa, as long as the matches take place on time, the transportation functions one way or another and – most importantly – the TV signal goes out efficiently, then Euro 2012 will have been a success. It should also generate some impressive sums for both the participant nations and the wider Uefa family, though this owes everything to the marketing wizards in Nyon rather than to the co-hosts.
In the competitive background, comparatively, come the two European club competitions.
Whatever tinkering may occur in years to come within the Champions League, the basic administrative structure is in place. A little more unease may be felt in Uefa's lakeside home about the poor relation which is the Europa League. Here, however, the mere presence of Manchester United and City in the knockout phase promises to be a bonus, whatever the strength of the teams fielded by respective managers Sir Alex Ferguson and Roberto Mancini.
In the shadows are the more complex issues.
For one, the day is drawing ever closer when Uefa will need to demonstrate that Financial Fair Play has teeth and will bite if necessary. Arsenal manager Arsene Wenger is among the sceptics but an enormous amount is riding on him being proved wrong (which he would welcome).
If Uefa supremo Platini does harbour ambitions to become president of Fifa in 2015 then, especially in the present climate, he needs to create a manifesto which testifies to personal and administrative credibility. If Financial Fair Play becomes tied up in similar legal knots to the Europa League vis-a-vis FC Sion, then the world and European game will be heading into anarchic waters indeed.
Credibility, for the professional game at large, is also the issue at stake in the area of match-fixing and corruption.
| | |
| --- | --- |
| If Uefa supremo Platini does harbour ambitions to become president of Fifa in 2015 then, especially in the present climate, he needs to create a manifesto which testifies to personal and administrative credibility | |
This is a many-headed hydra. Match-fixing to achieve a result out on the pitch is one thing; match-fixing to 'bend' a moment of play for bookmakers half a world away is something else.
The terminology being used is not helpful here. Talk of 'illegal betting' is naively nonsensical. No matter whether the betting is illegal or legal, it's the act of commissioning and connecting an incident of play which is the beating heart of corruption.
Acting against such behaviour is a matter for the game itself: talk of a lack of police powers is a smokescreen. Police raids and court action are the weapons of last resort, an admission of the game's own failure.
Platini, quite properly, has sought to forge closer ties with the European Union and Commission to elicit whatever help and support may be available. But football not only has to lead the way, but be seen to lead the way. At the moment the impression is that Uefa (and Fifa, to be fair) could do a great deal more in promoting the whys and wherefores of 'clean' sport.
Uefa might usefully, for example, address a significant elephant in the room and examine whether betting companies should be permitted as commercial partners of leagues and clubs. Platini & Co may ponder whether the game can afford to send out a mixed message.
Several of Uefa's challenges in 2012 come in Fifa wrapping paper. The International Board is likely to decide this spring in favour of an extensive trial for goal-line technology. Platini is dead against it. So, will Uefa allow some or any of its member federations to run a trial?
Similarly, some of his colleagues are involved in the plethora of task forces created to assist the Fifa reform process. How will this spill over into subjects such as the international calendar and the increasing power of the clubs?
Indeed, while all the above issues may stand out as challenges for Uefa this coming year, they all add up to a question of relevance. The European federation is rich ... so how will it exercise the power of its wealth?
Keir Radnedge has covered every World Cup since 1966, analysing the international game for newspapers, magazines, TV and radio around the world