KHARKIV, UKRAINE


Population: 1,449,000
(Metro: 1,732,400)
Motto: None


Euro Stadium: Stadion Metalist (41,000)
Major Clubs: Metalist Kharkiv, FC Kharkiv
Welcome to Kharkiv for Euro 2012
Looking to buy a tank? Then Kharkiv is your place, formerly the capital of the Soviet Socialist Republic and a hub of industrial and mechanical activity, the city is famed for its army vehicle production and all things metal. No surprises then that the stadium used for the games is called the Metalist.
Local History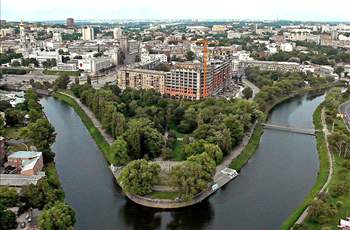 Founded in 1655, Kharkiv became something of an educational and cultural centre for the Ukraine during its early years with huge Russian and Cossak influence. The Second World War flattened half the city, much like it did with almost every populated area in eastern Europe during the 1940s, and Kharkiv was also the site of the massacre of 30,000 Jewish inhabitants.
The city still bears those scars today as it makes strides towards a peaceful and productive future.
Famous For...
Tanks! For years tanks have been one of Kharkiv's biggest exports. Rather sneakily before the German occupation of the city in 1941 the Soviet Army moved the tank industries into the mountains so they could continue to build the beasts which eventually helped topple the Nazis.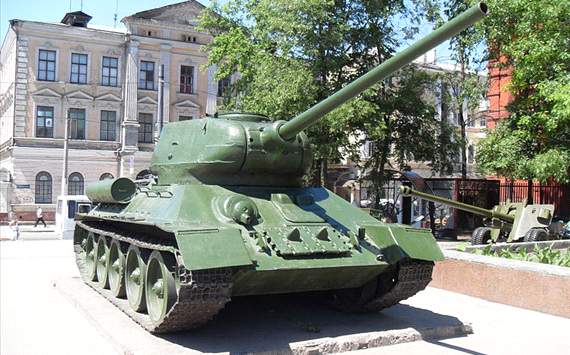 Places To Stay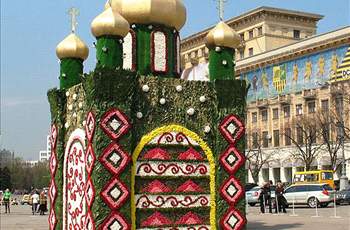 City Club Hotel:
A 4-star hotel that is just a 10-minute walk from downtown and even shorter distance to the Metalist Stadium, with Kharkiv airport and the main railroad station are also easy to get to. Not that expensive either.


Aurora Hotel:
Situated in the centre of the city and offers 28 modern rooms, free Wi-Fi and a restaurant.


Kharkiv Hotel (right):
Right in downtown with a lovely looking, colourful contraption outside its front doors, this is your up-market option for a stay in Kharkiv.


Places To Visit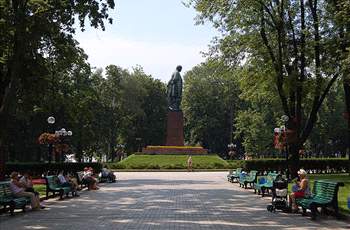 History Museum:
Like most eastern European cities, Kharkiv has a bloody past but an important one nonetheless, and it has been well documented in the History Museum, which also has plenty of other exhibitions on the area.


Shevchenko Park (right):
It's not clear whether this area was named after the former AC Milan star but there's certainly plenty to do there - including restaurants, a zoo and a Dolphinaurium, whatever that is
.

Museum of Sexual Cultures:
Be honest, this was the first one you googled wasn't it? Unsurprisingly a very popular place for tourists, here you can learn about sexual compatablities as well as erotic art from down the years.

Did You Know?
In 2007, the Vietnamese minority in Kharkiv built the largest Buddhist temple in Europe, complete with a monument to former prime minister Ho Chi Minh.

Famous Face from Kharkiv

Karina Smirnoff. A professional dancer who was born in Kharkiv and has gone on to scoop titles at the UK Open, three times at the US Open, the Asian Open twice and is a five-time champion at the Dutch Open. She has also been US National Professional Champion five times. Phew! You're googling again, aren't you?