The midfielder has chosen which of his Real team-mates he would take to help Joachim Low's side retain the World Cup
Germany midfielder Toni Kroos has revealed which two Real Madrid players he would love to line up alongside at international level.
Surprisingly, the 26-year-old has not chosen Goal 50 winner Cristiano Ronaldo from his Real team-mates, but has instead chosen two other huge names to feature in his ideal line-up.
Bale, Iniesta, Kroos & the players likely to miss El Clasico
Kroos was asked to pick just one team-mate, but could not narrow it down to just one player, and instead plumped for two Real players to help the Germany attack.
"Can I pick two?" the 26-year-old told Kicker. "I'd take Luka Modric and Gareth Bale.
"It's a lot of fun to play with Luka. We clicked from the first day – we are people with similar thinking but a different playing style. We complement each other.
"Gareth is a weapon with his speed, his left foot and his headers."
Kroos joined Real Madrid in 2014, just weeks after helping Germany lift the World Cup.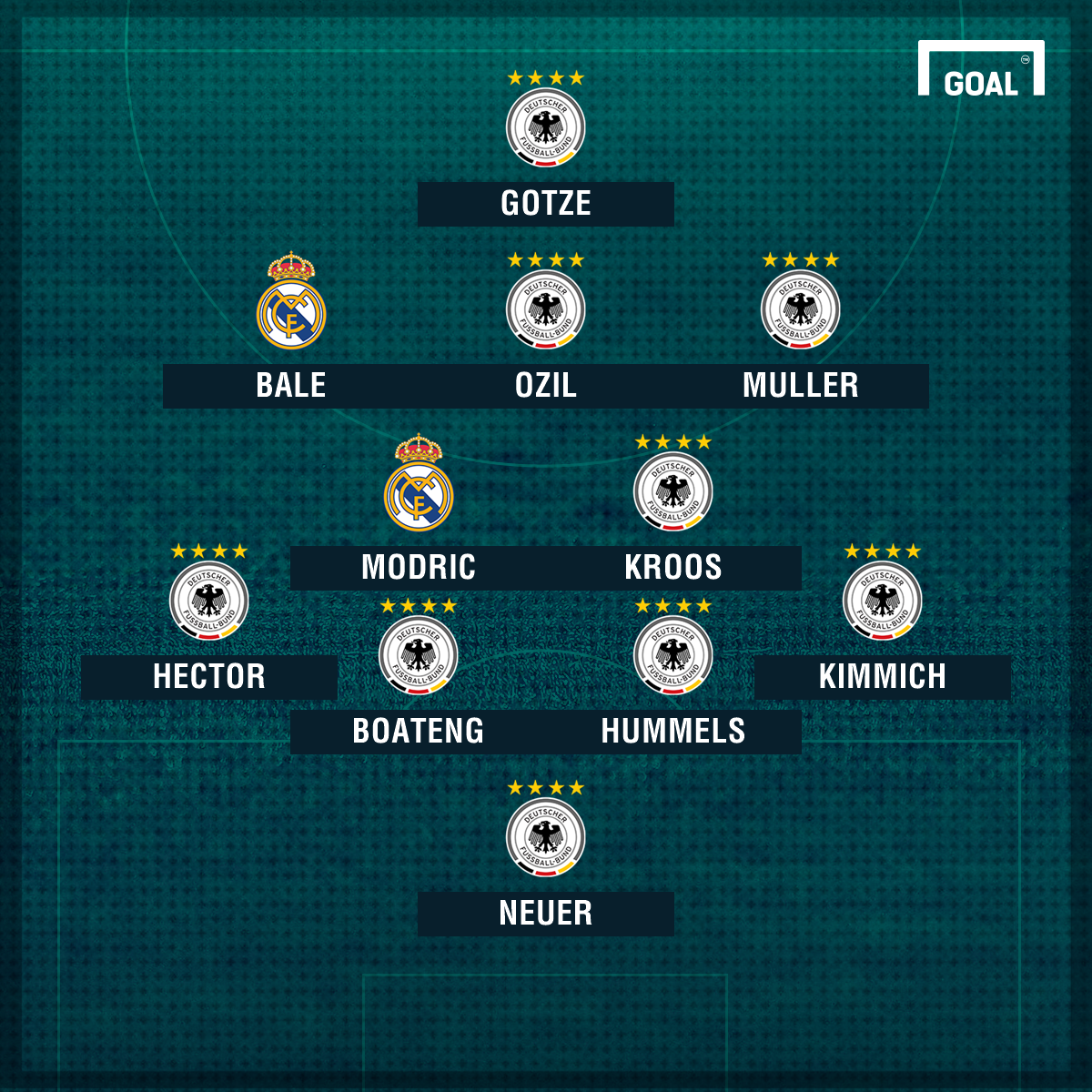 The midfielder has three Bundesliga medals from his time at Bayern Munich, but has not yet won La Liga with Real.
However, he is a two-time Champions League winner, lifting the trophy with Bayern in 2013 and Real Madrid in 2016.
When asked who would win in a one-off match between Germany and Real Madrid, Kroos refused to pick one overall winner.
"It would be interesting to have them play against each other," Kroos responded. "But I would have to give it some thought.
"They are definitely two of the best teams around. But what would happen if they squared off, I couldn't even guess.
"They have different philosophies, different characters, players who think completely differently.


"It's fun to think about. There's very little between them. They're both very good sides."