The two are compared constantly. Lionel Messi and Cristiano Ronaldo go head to head as Barcelona host Real Madrid in La Liga's crucial Clasico clash on Sunday and the questions are inevitably asked once more: Who will deliver on the night? Who is the better player?
Everyone has an opinion on that, but while most admit that Messi and Ronaldo are the best players in the world at the moment, few agree when it comes to their place in the history of the game. Some have claimed Messi is already the best player ever, while others believe the Argentine still has much to prove in order to be compared with the likes of Pele and Diego Maradona. And what of Ronaldo?
Ahead of Saturday's Clasico,
Goal.com
hosted a debate on the subject between Spain chief Martin del Palacio Langer and International's Deputy Editor Carlo Garganese, sharing two very different opinions. Here are the highlights from
yesterday's discussion
.
Are Messi & Ronaldo the two best players in
the history of the game?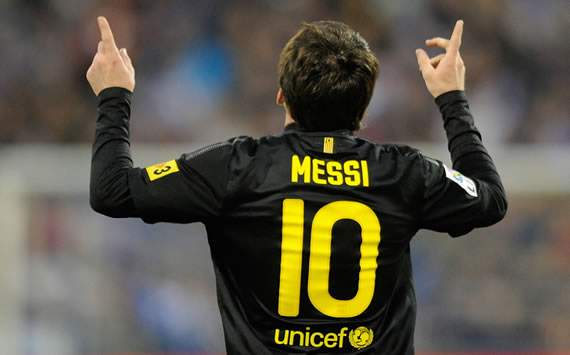 OUR EXPERTS SAID:

Martín del Palacio Langer: "Messi and Ronaldo are the best players in the history of the sport. The reason is both logical and impossible to debate. According to names such as Alex Ferguson or Arsene Wenger, 21st century football is more demanding, faster and more skill is required than in previous eras.



CLASICO PREVIEW Barcelona & Real Madrid to do battle


"Both Leo and Cristiano are dominating the game like no other player has done before them. So, using pure logic, they have to be better than the stars from the past in absolute terms. To put it clearly, if you sent Messi and Ronaldo to 1970 they would completely obliterate the opposition. If you were able to send Pele or Maradona to the present day, they would look slow and out of shape."

Carlo Garganese: "Cristiano Ronaldo and Lionel Messi will no doubt go down as the two best players in the post Zidane-Ronaldinho era (even if personally I put Xavi above Ronaldo) but I don't believe they can be called the two best players of all time, not yet anyway – and remember they still have a good five to eight years left at the top in their respective careers.

"There are a number of reasons why I hold this opinion, ranging from my belief that this is a weak era of football, that defences today are poor, that today's rules benefit attackers, and individual reasons like Ronaldo's less-than-perfect record in big games and Messi's disappointing international statistics. I also believe that Ronaldo would have been nowhere near as good as he is now without these modern advantages if we took him back to the 1990s, 80s, 70s etc.

"I don't have long enough to go through all the players who I think are better than Ronaldo and Messi, but what I will say is that Ronaldo is certainly not in the top 50 players of all time, at least (a year ago I said 100). I think Messi is already in the Top 10 of all time, and has the potential to go higher. Messi could have played in any era at the same level, Ronaldo couldn't."

Is it possible to compare the two players with
stars from other eras?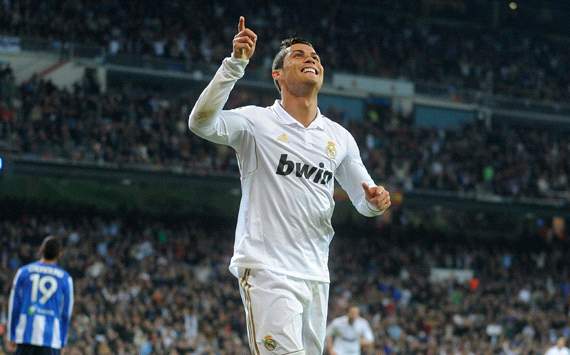 OUR EXPERTS SAID:

Carlo Garganese: "If you took Messi and Ronaldo back to 1970 or 1986, I believe that Messi would have still been world class. But I have no doubt that Ronaldo would have been nowhere near as good as he is today. Today's game is about pace, power and physicality, not skill and artistry. So many skills have disappeared from the game (mostly because of the synthetic footballs) – these include through passes, and long and medium range passes, which are almost impossible now because of the way the faster ball zips off the turf.

"Shooting was more of a skill – only a player with great power and technique – like a Gigi Riva or Peter Lorimer – would be a specialist. Today, there is less skill in shooting with these synthetic balls. Chips from outside the area were possible, and only the best could do them. The thinking side of the game was more important. Today it's all about reactions. Free kicks also were about curling over and around the wall, and not hitting the valve as hard as you can like Ronaldo does. These disappeared skills, I don't think Ronaldo has the natural technique of a Maradona or Pele to have been able to master

."



Martin del Palacio Langer: "The thing is, you can't say if Pele or Maradona would be better with present-day technology for the simple reason that there's no way of knowing. On the other hand, you can easily argue that Messi and Ronaldo would be faster and sharper than the players from the past just by watching videos.

"Messi and Ronaldo, to a lesser extent, are not just better because they are physically more able but also because they had to adapt to the present day conditions since they were very young. They react faster, have less space and less time to do what they want to do. And they're not just doing it, they're completely dominating their era, breaking every record there is to break."


How do Messi and Ronaldo rate alongside the likes
of Maradona and Pele?

OUR EXPERTS SAID:

Martín: "I can't place Pele or Maradona in a particular place, because in absolute terms they are way below most of the game's current top stars. They were fantastic for their eras, but couldn't compete in this one for the reasons I stated previously."

"The standard of football in the 80s might be better in relative terms, with Zico, Platini, Maradona, et al, but way inferior in absolute terms. If you watch videos of the time, they have a lot of time to think, pass and shoot, with defenders just looking at them as they created havoc.

"The game has evolved and has become more demanding so the players have had to adapt to the new circumstances. The stars from the past were fantastic for their eras but from an overall point of view, they are nowhere near the players we have the luxury of watching week in week out."

Carlo: "For me, this is a simplistic argument. Yes, the game has changed today and players are faster, fitter and stronger than they have ever been, but players are also technically (and defenders) weaker than they have been in over 40 years. The game is faster today not just because players are fitter but because of changes in rules and footballs.

"It has never been easier for attackers – Messi and Ronaldo would never have scored 50-70 goals in the 1980s when the rules and footballs didn't benefit attackers, and defenders and defences were littered with world-class talent.

"If we talk individually about Ronaldo and Messi: Ronaldo's record in the big games is not good enough to be considered anywhere close to the best of all time. The best are separated from the rest by what they do in big games, quality over quantity. Messi can't be considered the greatest until he stars for Argentina. Nine competitive goals for his country and just one in two World Cups is poor by any standards

."




Read the entire debate here!